Tom is a songwriter, music producer and founder of The Modern Hymnal, a community of worship leaders committed to championing UK-written worship songs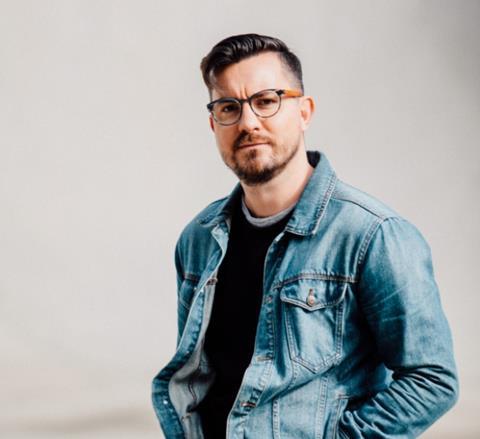 Last year, I purposely went on a journey to listen to more UK Christian artists. For the last few years, it seems that Christian music from the UK has taken a backseat in our churches and playlists and so I've wanted to discover more of the music coming out of this beautiful island. Here are some of the songs that I've been listening to.
'Carry on' by Philip Shibata
Phil is probably better known as the guitarist from Rivers & Robots, but he is also an artist in his own right. His debut album Sun/Moon is one of my favourite albums of last year, and he is faithfully picking up the torch and carrying on from where Rivers & Robots left off when they disbanded earlier in the year.
'You (Psalm 73)' by Taking Ground Music, Elyse Horner
I had the privilege of producing this song for Taking Ground Music, who are a music collective from the northeast of England. I absolutely love Elyse's voice and songwriting style, and it was an absolute joy to work with them on this beautiful song.
'Heat waves' by Glass Animals
'Heat waves' (and their album Dreamland) has been somewhat of a sleeper hit for Glass Animals, steadily gaining fans with the help of a couple of good Netflix placements and a Grammy nomination for best new artist. One of the soundtracks to our recent family road trip in the US, it is guaranteed to get stuck in your head.
'Every body' by Tom Read, Bryony Dunn
This song is really important to me, as it was written about my struggles with mental health and feeling alone and isolated through it all. It was only when talking with my friend (and co-writer), Stephanie Short, that we realised we were both going through the same thing – and we didn't have to do it alone. There is power in sharing the journey with others.
Tom's new acoustic EP From Sky to Sea is available now

Tom Read is a worship leader, songwriter, and music producer based in Oxford. He is also the founder of The Modern Hymnal (modernhymnal.uk) which is a community of UK worship leaders committed to singing more local and regionally written songs in their churches.