As the school summer holidays commence, many parents worry about how to manage the time their children spend gaming. But should Christians even let their children play games such as Fortnite? Gaming expert, Andy Robertson, gives his view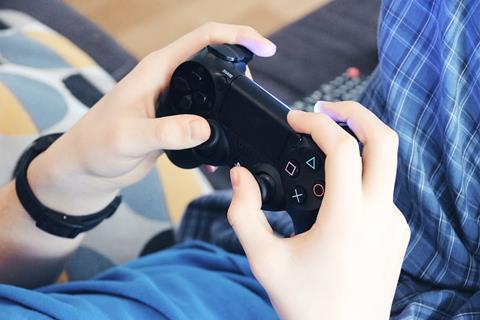 With the long summer holidays now upon us, children's thoughts may well be turning to more time playing their favourite video games. Without the structure of the school day and the pressure of homework, there is a big transition into holiday video game time.
Parents and carers worry about how long children play video games, along with what violent games like Fortnite might do to their behaviour and developing outlook on the world. There are also concerns around not knowing who they are playing with. And then there are "loot boxes" that have been reported to be linked to gambling.
For Christians specifically, it's important to keep an eye on the content our children are playing. The issue isn't only whether the violence will affect their behaviour but how it may challenge the biblical perspective of non-violence and love for the outsider. And in terms of language, when children play games like Fortnite and talk to other online players they can be exposed to blasphemous language and unethical chatter.
I'm here to share some good news. The vast majority of these fears come from reporting that conflates correlation with causation. In terms of the science, we see that children with anxiety are more likely to play video games - but this is as much a symptom of the challenges in young people's lives as it is a cause.
Healthy guidance
Video games can be a healthy part of a child's life if we play our part in guiding and supporting them. This means that the most important thing Christian parents and guardians can do is play games with their children and spend time with them while they are playing. This lays the groundwork to appreciate and understand not only the games, but why our children love playing them (perhaps too much at times!) We can use them as an opportunity to discuss themes that are contrary to our own Christian beliefs, building up our children's resilience and understanding of faith in a complex world with many conflicting viewpoints.
For Christian parents, with Proverbs 22:6 in mind ("Train up a child in the way he should go, And when he is old he will not depart from it.") we need to have the long term view in mind. Video games are likely to be a part of children's lives for a long time and, with the average age of gamers heading towards 40 years old, our parenting needs to set them up for a healthy future with video games.
The issue isn't only whether the violence will affect their behaviour but how it may challenge the biblical perspective of non-violence
A bit of reading up on the games our children play can reap rich rewards. I run a website specifically aimed to help parents do this, the Family Video Game Database (https://www.taminggaming.com/). You can look up any game your child is playing, whether that's Fortnite, Roblox, Call of Duty or even Grand Theft Auto.
It highlights not only why the game is fun but any questionable content. The page for Fortnite, for example, lays out, in jargon-free language, what the game is, what the dangers are, how much it costs and how to ensure your child is safe when they play. The site also highlights if the game includes magic, spells or any talk of demons, curses, ouija boards and the like. This can be a good way to understand the spiritual aspects of the games our children play and enables Christan parents to make an informed choice about these games, understanding aspects of these games that they may consider unhelpful or unbiblical, but also finding positive aspects of games that may support a Christian worldview.
Find a new favourite
Resources like the database also help you discover other games you may be keen for your child to play. There are loads of games with educational or other benefits. Some experiences can be a great way for a child to think deeply about a topic. Others offer a window into prayerful meditation. Then there are games that connect children with the wonder of creation.
With Proverbs 22:6 in mind ("Train up a child in the way he should go, And when he is old he will not depart from it.") we need to have the long term view in mind
Finally, there are really good tools on video game consoles and smartphones that enable parents to set limits on the time a child plays and the amount of money they can spend. Sitting down with a child and agreeing together how long they should play can be a really helpful and eye opening conversation. Websites like AskAboutGames offer great guides on how to set these controls up. You can then use the tools on Xbox, PlayStation or Nintendo systems to automatically implement what you agreed. Then, when the time is up for the day, the console will pause the action until you put in your PIN. It's a great way to avoid always being the one who is policing your child's gaming.
Although it can seem like games such as Fortnite are too powerful for our children to resist, with the right tools to help us, a parents' influence and guidance in this is more than a match for the best that Silicon Valley has to offer. By anchoring video games as part of family life, setting limits and engaging with the games your child is playing, you have a really positive opportunity to guide them in a healthy direction.

Andy Robertson is a journalist, author and editor, specialising in tech and gaming. He has written for the BBC, The Guardian and Forbes, and is editor of: AskAboutGames, Taming Gaming Book, Family Video Game Database, FamilyGamerTV He is the author of Taming Gamin book for parents.
View full Profile