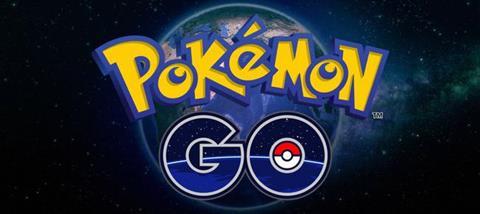 In order to write this piece I've walked over 30km in a weekend, used 68% of my phone's battery on one app and bonded with my youngest son in a new way.
Yes, that's right, the creature-collecting-and-battling game Pokémon is back, and it's bigger than ever (although to be fair it never really went away).
For those who are somehow unfamiliar with this cultural phenomenon, it all began in 1996 as a pair of video games for Nintendo's Game Boy. The game developed worldwide and soon Pokémon trading cards, animated television shows and movies, comic books, and toys were all available. Pokémon is now the second-most lucrative video game-based media franchise in the world, second only to Nintendo's all conquering Mario franchise.
What are Pokémon?
The name 'Pokémon' is the short term for 'pocket monster,' a fictional animated creature that can be captured, raised, and used to fight duels. Players act as the Pokémon Trainer, capturing and training Pokémon and using them to battle other Pokémon.
As a parent of teenage boys who have played many of the Pokémon games to date and being a lover of videogames myself I was excited to sign up and start playing Pokémon Go – the augmented reality version of the game which uses smart phones to display virtual creatures hidden around the real world.
In order to play you simply need a compatible phone and the free app. Oh and you need to have the capacity to move around as this game is one you can't play from the comfort of your sofa.
Why churches need to get on board
I really like the fact that Pokémon Go requires players to walk around in order to visit PokéStops where resources can be gained. PokéStops can be landmarks like War Memorials, recreation areas like pubs and parks and places of worship which include not just churches but mosques and gurdwaras too.
I found a lot of churches this weekend around my town that I didn't even know existed. This game is putting churches (quite literally) on the map. The Church of England has even issued guidelines on how churches can use the craze to evangelise.
I found a lot of churches this weekend around my town that I didn't even know existed
Then there are PokéGyms which are locations that can be battled for and controlled by one of the three teams (you choose which team you will fight for once you get to level 5 in the game). You play the game under a self chosen nickname – this is useful as you may or may not wish you or your kids to be identifiable when out in the virtual world.
There are already millions of Pokémon Go players out there walking about staring intently at their phones, battling with friends or strangers in the same neighborhood on behalf of Team Instinct (yellow), Team Mystic (Blue) or Team Valor (Red). And in my extensive 'research' for this piece I have met all sort of ages, races and social types – united in a common gaming experience. I have also visited lots of local landmarks I would not normally, captured a host of interesting little virtual creatures and battled alongside my son to win a local PokéGym for Team Mystic.
Cyber demons?
Not everyone has welcomed Pokemon Go. The extreme right wing US Pastor Rick Wiles proclaimed on his 'TrueNews' programme: 'Pokémon creatures are, like, virtual cyber demons—digital demons…' Wiles also went on to say 'What if this technology is transferred to Islamic jihadists and the Islamic jihadists have an app that shows them where Christians are located geographically?' Suffice to say I think his approach is nothing but mis-informed scare mongering.
Another thing that has annoyed some believers is that the virtual Pokémon 'evolve' into stronger versions if you train them enough. This anti-creationist game mechanic is one that has been an issue for some right from the first games of this kind. But the fact that the creatures themselves are fictional means I'm happy to go along with whatever upgrading system the gamemakers have designed. This is not a challenge to my faith. After all, there's very little in Pokémon Go that translates directly to real life.
Parents can embrace this game and find themselves being requested to 'go for walks' with their children
Thankfully, most Christians seem to be open to using the game. I visited a local church as they were having a Pokémon event today and met LST Graduate John Reynolds who is the church Youth Worker. He said: 'We're delighted that Ruislip Baptist Church is a PokéStop and to celebrate we held a youth focused event today which saw us release two "lures" [devices that attract Pokémon to the PokéStop]. We promoted it on social media and provided free drinks, snacks and cakes for those who turned up – it was a really good time, certainly an opportunity to talk to people (not just young people) who came. I think as with anything you have to exercise care and think through the possible problems but I can certainly see us using Pokémon Go again in the future.'
I'm glad to see Christians using this massively popular game for good ends – and I'm a proud Pokémon Go player whatever the feedback on twitter (thanks Carl Beech and Martin Saunders for your comments!).
There is an opportunity here not just for churches near PokéStops. Parents and carers can embrace this game and find themselves being requested to 'go for walks' with their children in order to find wild Pokémon. Those with teens who have their own phones can compare collections or virtually fight alongside their kids to win over a landmark. It's a new kind of bonding experience! Devices that enable walking and talking together are a good thing in my book.
So be careful out there, but don't dismiss the joy that a virtual Pokémon hunt can bring. And if you see any gyms held by Cleric20 then do try and beat me…
Matt Adcock is Director of Communications at London School of Theology (LST)
Click here for more tips on how your church can use Pokemon Go