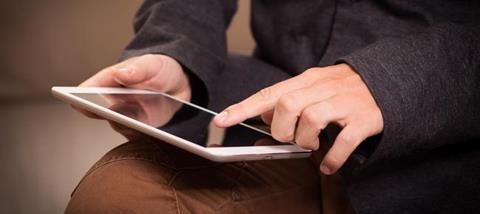 We all know the problems of the internet, but it's time now, just for a moment, to look at the positives. Let's see how we can use the benefits of digital culture to share the good news of a God who loves us and loves the world and wants to bring life in all its fullness now.
1. Connectivity
We take connectivity for granted nowadays: the ability to link up with people in lots of different ways instantaneously. Your church's prayer chain is probably now a WhatsApp group – using SMS technology to send confidential information to a discrete group of people (here's an example from St Paul's Shadwell). This is so much better, quicker and safer than putting up a list of "people with issues" on the Church noticeboard!
The Centre for Digital Theology is running a conference in Singapore about Digital Theology later this week. Plus, there's an online course in Digital Theology taking place in the Ukraine. All of this has developed out of online connectivity and digital engagement.
Nona Jones, Facebook's 'Global Faith-based Partnerships' Lead, will be speaking at the upcoming Premier Digital Conference on the ways in which Facebook has changed its algorithm to focus on community engagement and interaction. Building community and creating posts which encourage or require interaction is what it is all about these days.
Do you follow and engage with your local community's Facebook groups? Often those groups are crammed with people asking for information. This means the local church community can respond with advice or offers of help or campaign on local issues. Moreover, you can get to know the people in your community and, when the time is right, share the good news with them as well.
2. Discipleship aids and apps
Bible Apps are a powerful way of increasing Bible engagement. The largest of them is YouVersion, which is installed on 390 million unique devices and offers over 2000 Bible versions across 1346 languages.
There are alternatives. Logos from Faithlife is more scholarly, and Biblegateway.com is useful if you're browsing the web on a desktop computer. But access to the Bible through your smartphone or computer is now becoming the de facto rapid access route to Bible references (although there remains a persistent preference for paper-based Bibles for devotional reading). Indeed, as shown in my own research, the online presence of the Bible is being transformed by the use of apps as people highlight, like and share different verses.
There are also lots of daily devotional aids now on offer, from the incredibly popular Jesuit 'pray-as-you-go' app, to daily devotional apps from most of the mainline denominations (CofE, Methodist) and online/offline Christian communities and parachurch organisations (Crosswalk).
Sites such as The Worship Cloud, The Text This Week and Engage Worship provide lots of resources for worship. Then there are all the training opportunities available through groups such as Worship Central and Musicademy. Online churches such as SanctuaryFirst based in Falkirk Presbytery in Scotland provide a huge number of resources for discipleship, devotion and teaching.
Increasingly apps are also being produced to promote more rigorous patterns of discipleship within digital culture, such as The Common Rule devised by Justin Whitmel Earley, as well as more attention to mindfulness. Note that there are press reports that the Abide app alone has helped over four million people.
3. Gaming
We should remember, of course, that the largest percentage of gamers are women over 30 rather than children!
Last year Alistair Jones and Andy Robertson wrote a booklet Exploring Spirituality in Video Games building on Alistair's work with Frontier Youth Trust and Andy Robertson's widespread reputation for wise commentary on gaming and religion. Andy's latest book Taming Gaming offers a light-hearted reflection on gaming among young people, while Tim Hutchings has explored the use of Scripture Union's Guardians of Ancora game (both as a talk and an academic article).
If sci-fi like Ready Player One is correct, and it does seem prophetic, then more and more of our engagement in a decaying world will be through game environments.
4. Podcasts, blogs and hacks
When the Centre for Digital Theology did some research on Millennials, we were surprised at how important podcasts had become for that generation.
The internet has allowed programming to be democratised in terms of both the podcaster ("anyone can have a voice now") and in terms of the listener ("I can listen to whom I want when I want"). Interestingly, we are also seeing the interplay of both old and new technology when live radio becomes tomorrow's podcast or even tomorrow's broadcast TV or YouTube feature.
If you're wanting to dive in, try these 8 recommended Christian podcasts. Other excellent choices include the newly released Relatable, Jo Saxton and Steph O'Brien's Lead Stories Podcast, Kate Bowler's Everything Happens and the high energy, deeply engaging Truth's Table with Michelle Higgins, Dr Christine Edmondson and Ekemini Uwan.
5. Digital projects
Another one of the benefits of the Church's engagement with digital culture is the increasing number of truly exceptional digital teams within church organisations, parachurch organisations and other bodies.
A few years ago, the Church of England decided to invest in a digital team to support the web of communications teams across CofE dioceses. That team, headed up by Adrian Harris, has been phenomenally successful. They've won several digital industry prizes against competition from FTSE 100 companies. They have run successful campaigns such as 'Follow the Star' and 'LiveLent' as well as introducing one of the first Alexa skills for devotional use.
Similarly, Tearfund's media team, alongside their digital team have developed a number of innovate projects over the years including daily devotional programmes such as Rhythms and innovative use of Facebook Messenger chatbots.
There are so many people engaged in this area of work who simply do not get the acknowledgment of these two teams, whether that's the producers of podcasts, the techies in your church, or the digital team who put together the worship screens for Sunday services. When was the last time you acknowledged their contribution?
I know from my own experience that if I'm speaking at an event, people are happy to engage. But when I'm stood behind a camera, people treat me as if I didn't exist! We need to love our technicians more!
6. Premier Digital Conference and Awards
Premier's Digital Conference and Awards is fast approaching. It's happening on November 2 at The Brewery in London. The conference is Britain's largest gathering of Christians involved in or interested in digital engagement within the life of the Church.
It is a great place to learn more about all of the topics listed above. The aim of the conference is to inspire with what is possible, equip with new ideas and skills and connect you with people and organisations that can help you achieve your aims. It's a great day with over 32 speakers presenting 40 different sessions. See you there!
Dr Pete Phillips is Premier's Head of Digital Theology and a researcher at Durham University. With a PhD in John's Gospel and many years' experience of teaching and researching the New Testament, Pete now explores the interface between all things digital and theological. He is the author of Engaging the Word (BRF) and The pixelated text Hear him at this year's Premier Digital Conference and discover a world of advice, ideas, insight and guidance to help you communicate credibly and effectively online. For more information visit premierdigital.info/conference
Enjoyed that? Get more articles covering news, culture, faith and apologetics in every print issue of Premier Christianity magazine. Subscribe now