Amid political instability, the threat of war and the cost of living crisis, it is easy to be overwhelmed by our circumstances. Here's five lessons Christians can learn from heroes of the faith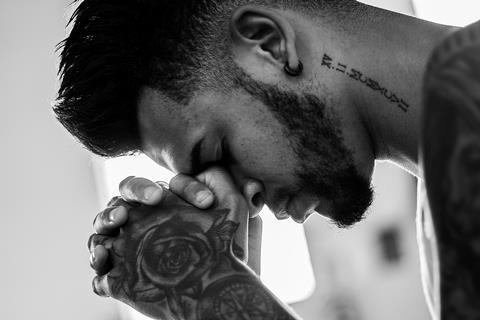 I recently visited the childhood home of Corrie Ten Boom, an unassuming townhouse in Haarlem, Holland, in which her family sheltered Jews during the German occupation. Betrayed by an informant, most of her family died at the hands of the Nazis. Corrie herself survived Ravensbruck concentration camp and spent the rest of her life travelling the world, encouraging believers living in difficult circumstances.
Reflecting on the challenges and difficulties that will face us all, she once famously said: "It is not as much what happens, but how we take it that is important." Her words continue to ring true today. Amid the political uncertainty, cost of living crisis and global instability, my new book, Big Questions in an Age of Global Crises (Wipf and Stock), looks at how Christians have found ways to live well when things get tough. Here are five practices, illustrated by the lives of our forerunners through the centuries, that we can all employ:
1. Worship
Some atheists regard worshipping God as demeaning. But that misses the point – we all worship something (even if we think we don't) and what we worship shows where we find our true meaning. Acts 16 tells the story of Paul and Silas being dragged through the streets of Philippi. They are beaten, thrown into jail and face the very real threat of death by execution or mob lynching the next morning. Yet the Bible says: "About midnight Paul and Silas were praying and singing hymns to God."
Worship doesn't free us from pain, but it sets us free from being controlled by our circumstances.
2. Lament
In 1985, journalist Terry Anderson was seized by the Islamic Jihad Organization in Beirut. Following his release seven years later, he wrote about how the ancient Christian practice of lament - pouring out our passionate grief, disappointment, regret and sadness to God -sustained him throughout his captivity.
Worship doesn't free us from pain, but it sets us free from being controlled by our circumstances
Allowed a Bible by his captors, Anderson devoured the psalms of lament which, he said: "contain verse after verse that speak directly to me, and about me, in beautiful, clear phrases." These passages give voice to our feelings when life doesn't work out as we would like it to.
Lament helps us to steer a healthy course between bottling up our emotions and wallowing in self-pity.
3. Serve
In the third century, a deadly pandemic (possibly influenza) killed millions of people across Asia, Africa and Europe. When it struck the city of Carthage, an important trading hub in what is now known as Tunisia, its rich inhabitants fled. Yet Cyprian, the city's bishop, urged Christians to emulate Jesus' love for his enemies by staying and looking after the townsfolk – who had been violently persecuting the Church.
This very practical – and costly - act of service led to a huge growth in Christianity, as people saw the reality of God's love in action and joined the Church. When we take opportunities to serve God, even when it costs us personally, it always bears fruit.
4. Build an alternative
One of the most remarkable people I've met is Kefa Sempangi. A young university lecturer when Uganda gained independence, he watched with horror as his new country fell under the murderous sway of dictator Idi Amin.
His response? To set up a church. As it grew and thrived, Amin was angered and sent his assassins: "We are going to kill you. If you have anything to say, say it before you die," the ringleader said. Sempangi replied that he was not afraid but added: "It is your lives that are in danger. I will pray to God that after you have killed me, he will spare you from eternal destruction." The ringleader instructed his men lower their guns, asked Sempangi to pray for them and promised to protect him.
The assassin later said that he had been deeply impressed by seeing the widows and orphans in the church rejoicing, even when death appeared to be so near. The practice of building an alternative community based on Christian hope is a compelling response to a crisis. It is one that we continue to see around the world today, and it continues to bring glory to God.
5.Trust God
In 1854, 19-year-old Charles Spurgeon arrived in London to pastor New Park Street chapel. That year, the city was struck by a cholera epidemic. 10,000 Londoners died, including many of Spurgeon's friends. The exhausted pastor was on the verge of giving up. However, returning from conducting a funeral he read a sign in a shop window quoting Psalm 91: "Because thou hast made the Lord, which is my refuge, even the most High, thy habitation; there shall no evil befall thee, neither shall any plague come nigh thy dwelling."
Lament helps us to steer a healthy course between bottling up our emotions and wallowing in self-pity
Spurgeon wrote that "the effect upon my heart was immediate," strengthening him to continue working by trusting God in "a calm and peaceful spirit." He didn't think himself immune to disease, and he eventually died in 1892 of a respiratory viral infection. But in the meantime, he pastored his congregation for almost four decades, set up orphanages and influenced many across the world through his books and sermons.
With wars, terrorism, pandemics, economic collapse and political turmoil, these are hard times. But despite how we may feel, they are not unprecedented. Our forerunners in the faith have lived through similar trials and tribulations. By drawing on their experience and these five practices, we can come to realise, as Corrie Ten Boom did, that it is not what we live through, but our attitude and what we do with it, that matters.

Professor Nick Megoran is Professor of Political Geography at Newcastle University, where he researches ethnic conflict in Central Asia. His latest book is Big Questions in an Age of Global Crises (Wipf and Stock)
View full Profile