We might think we're not up to the job, but the good news is that we don't have to be, says Efrem Buckle. After his atheist Dad was miraculously saved, he became convinced that anyone could be. Cutting his teeth in Peckham pubs, he now helps lead London City Mission – and they're on a mission to equip us all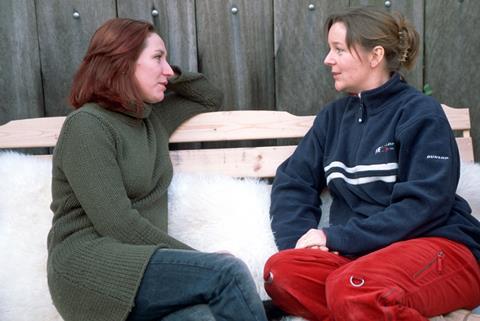 Have you ever been desperate to share your faith with someone but, just as you were preparing to open your mouth, an overwhelming fear came over you? Sound familiar? Well don't panic. You're not alone.
A recent survey by London City Mission (LCM) revealed that over 70 per cent of Christians are not confident in sharing their faith. That suggests there's tens of thousands of people in the UK, whose lives have been changed by Jesus, who don't know where to start or what to say. And I've been there myself.
Baptism by fire
My baptism by fire came at a notorious Peckham pub, known as a gathering spot for local criminals. I was inexperienced in sharing my faith and was somewhat shocked when I heard an outreach had been organised there – and that I had been invited to be on the team. Couldn't we start somewhere easier? I wanted to ask, but something inside me knew this was the place to go. Someone sang a worship song, another read a poem and my friend, Rob, got up and rapped. To everyone's shock, the regulars loved it, and even asked Rob up to rap again. By the end of the night, the whole pub was talking about God. It was a huge success and confirmed to me what I wanted to do with my life.
I realised that going to church didn't make me a Christian any more than sleeping in a garage made me a car
After that night, we formed a team and started outreach in schools. Then we expanded into prisons. One weekend, we distributed over 45,000 gospel tracts. So many lives were impacted. Today, I am deputy CEO of London City Mission. Over the past seven years, I have had the honour of training missionaries to share the gospel with people and communities unlikely to hear it. It's clear to me that God can use anyone, to reach anyone.
Miraculous conversion
Growing up, my father was in and out of my life. He was a proud atheist, vehemently opposed to Christianity, so you can imagine my shock when, one day, I saw a Christian book on his kitchen counter. Upon further inspection, I realised it was the Gospel of Luke. He told me that he'd been given it at a meeting at Queens Park Rangers football club held by evangelist Luis Palau. My dad had made a profession of faith - and it absolutely spun me.
The irony was that, previous to his conversion, staying with my dad meant I got to avoid going to church. Now he was telling me: "You have two choices, son. You either go to church with Grandma or you go with me!" So, I went with him. I had grown up hearing the scriptures and knowing the Bible stories but, finally, I reached a point in my life when I realised that going to church didn't make me a Christian any more than sleeping in a garage made me a car. I needed to come to a place of reconciliation with God. And that was it for me. I knew there was no turning back.
My dad's story showed me first-hand what God can do. Anyone's life can be turned around. I gave my life to Jesus and have never looked back. Almost instantly, I became passionate about sharing my faith.
Reaching out
During the pandemic, one of our missionaries, Shane, was partnering with a church and encouraging them to do door-to-door evangelism. They were literally knocking on doors and telling people about Jesus. A lady named Anne came to faith during this outreach - that wouldn't have happened without Shane's enthusiasm and passion to get out into the estate and open his mouth.
It's clear to me that God can use anyone, to reach anyone
When I met Jesus, he fulfilled me with new life in him that was beyond my wildest imagination. Taking others on that journey is now what gets me out of bed in a morning. The world is aching for a great revival of souls, and ordinary people like you and me get to be part of it! You might think you're not up to the job. The truth is that none of us are. But with God's help, together we can do amazing things.

Efrem Buckle joined London City Mission in 2014 as a part-time training manager, helping to establish the LCM pioneer programme. Now, as the director of training and mentoring, he seeks to serve LCM in strengthening impact and increasing the reach of their training provision.
View full Profile