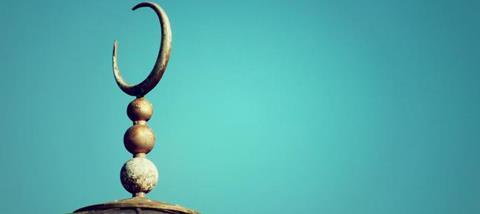 It's not often that we at the National Secular Society agree with Christian Concern! So when we do, it's always worth sitting up and taking notice. This week representatives from both our organisations were signatories to an open letter to home secretary Sajid Javid cautioning him against adopting a proposed definition of Islamophobia.
The definition says "Islamophobia is rooted in racism and is a type of racism that targets expressions of Muslimness or perceived Muslimness". The Labour party, Liberal Democrats, Plaid Cymru, the mayor of London and all five major political parties in Scotland are among those who have adopted it in recent months.
The government has recently come under increasing pressure to follow suit, although as parliament debates the topic of anti-Muslim hatred today ministers are reportedly preparing to reject the definition.
The open letter criticises the rapid rush to adopt the definition, which was proposed by the All-Party Parliamentary Group on British Muslims in a report published last year. The open letter says the APPG definition "is being taken on without an adequate scrutiny or proper consideration of its negative consequences for freedom of expression, and academic or journalistic freedom".
The letter has support from a diverse range of more than 40 campaigners, academics, writers and other public figures. Its signatories include prominent NSS supporters such as Professor Richard Dawkins, human rights campaigner Peter Tatchell and Muslim counter-extremism activist Maajid Nawaz. But it's also been signed by a number of prominent religious figures and others, such as advocates of women's rights in minority communities.
The authors of the definition have attempted to justify it on the grounds that anti-Muslim hatred needs to be tackled. Following the horrific attack on a mosque in Christchurch in New Zealand, and other incidents where Muslims have been harassed, threatened and attacked, this is an understandable impulse.
The signatories to the letter unreservedly and emphatically condemn acts of violence against Muslims, and recognise the urgent need to deal with anti-Muslim hatred. But we should still be wary of attempts to place responsibility for the atrocity on the pens of journalists and academics who have criticised Islamic beliefs and practices or commented on or investigated Islamist extremism. And silencing legitimate criticism of Islam will not tackle anti-Muslim bigotry – as the letter says, it will "aggravate community tensions".
The definition in its current form would have a chilling effect on freedom of speech. The letter's signatories are concerned that allegations of Islamophobia will be, and indeed already are being, used to effectively shield Islamic beliefs and even extremists from criticism.
The definition in its current form would have a chilling effect on freedom of speech
England and Wales's blasphemy law was scrapped in 2008, but formalising this definition will result in it being employed effectively as something of a backdoor blasphemy law. The phrase "expressions of Muslimness" within the definition can easily be translated to mean Islamic practices. And the inclusion of the phrase "perceived Muslimness" will have a worrying impact on reformist and feminist Muslims, as well as ex-Muslims and minorities - such as the estimated 30,000 Ahmadiyya Muslims in Britain.
Free speech, including the right to mock, insult, ridicule and criticise religion, is the bedrock of genuinely free society. As David Anderson QC, the senior lawyer tasked with reviewing the Government's legislation on counter-extremism, has noted, "the answer to extremism is not to be found in undermining the foundations of democracy".
The former head of counter-terrorism at Scotland Yard has also warned that the adoption of the definition would "cripple" efforts to fight terrorism. And this week the chair of the National Police Chiefs' Council, Martin Hewitt, said the adoption of the definition could hinder counter-terrorism efforts.
Hostility towards Muslims on the basis of their faith is unacceptable. But it should also be unacceptable to allow Islamic practices to undermine freedom of and from religion and a commitment to the principle of one law for all. There is a need for a robust public discussion of the influence of religion, including Islam, on British society. The hasty adoption of this definition will work against attempts to have that discussion: it will chill free speech and undoubtedly shut down important conversations that a healthy free society needs have.
Both the Government and civil society have a role to play in challenging hatred directed at Muslims and others because of their faith. But efforts to silence criticism of Islam will only be counterproductive.
Stephen Evans is the CEO of the National Secular Society
Get more articles covering news, culture, faith and apologetics in every print issue of Premier Christianity magazine. Subscribe now