When Donna Sleep was invited to Creation Fest by a friend, she was depressed and suicidal. She went, intending to return home to take her own life afterwards. But instead she encountered the powerful love of Jesus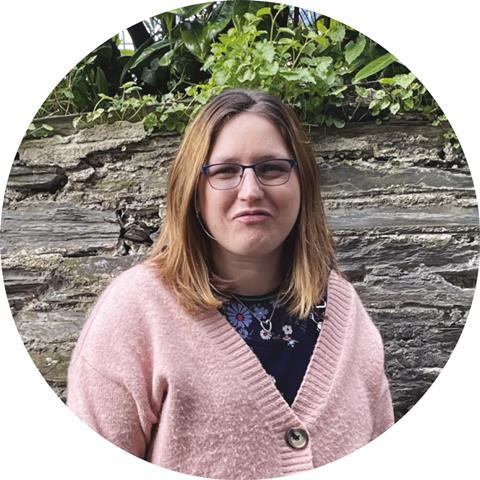 As a child I went to Catholic school and attended church, but my family were not Christians. My home life was difficult and as a quiet, anxious child, I frequently faded into the background. By my early teens, bullying, sexual abuse and rape had become the norm. I became depressed, had frequent suicidal thoughts and self-harmed to cope with the pain of everyday life.
In my early 20s, I found myself sitting on the bedroom floor, popping pill after pill, when suddenly, I heard a voice say: "Stop now, Donna." Stopping when I did saved my life. I knew in my heart that it was the Lord talking to me, and I needed to invite him back into my life. I started going back to church, which was good at first, and I began volunteering at a local school, eventually working there as a teaching assistant. However, I developed complex post-traumatic stress disorder (PTSD) as a result of my abuse, and my mind was once again filled with darkness. Eventually, I experienced a breakdown and lost my job. The mental health team diagnosed me with chronic anxiety and an emotionally unstable personality disorder.
A few years passed; I was simply counting the days away and struggling to cope with everyday life. Eventually, I decided that I could no longer take the pain. The suicidal thoughts became a plan in action.
ENCOUNTERING JESUS
I had begun volunteering at the local food bank and a friend there who was a Christian noticed that I was depressed. She kept encouraging me to pray and take my troubles to Jesus. At first I dismissed her, and felt quite cross that she would suggest I had another choice. On the day that I intended to take my life, she invited me to attend Creation Fest, a Christian festival that was taking place nearby. As evening came, I felt an overwhelming desire to go. I thought it was just in order to say goodbye to my friend, but, once there, I was embraced, listened to and not judged. I spent hours talking, crying and praying with the Christians who were volunteering in the prayer tent.
Suddenly, I felt a sense of calm run through my body. Where I felt drained of life, I became filled with the hope and light of the Holy Spirit. I knew then, in that moment, that I was – and would be – safe. I surrendered my life to Jesus and, for the first time, returned home with a sense of peace and belonging. The following day, I went back and listened to the morning worship. Normally, I would have been extremely anxious to be surrounded by so many people, but it was as if I was meant to be there, and the speaker was talking directly to me. He talked about no longer carrying the pain of the past and moving forward, only looking up at the cross and towards Jesus. I fell on my knees and knew that Jesus was with me.
NEW LIFE
A light was ignited within me and I became alive with life. I started to attend a local church and was later baptised in the sea. I now have a Christian family who love and support me and who have helped me grow in the newfound knowledge that I am a child of God and I do have a right to life.
God is restoring all that I lost
For a long time, I was afraid to answer the phone in my own home; I couldn't speak to anyone without stuttering, stammering or stumbling. But two years later, I returned to Creation Fest to share my story on the main stage. Now, eight years after my breakdown, God is restoring all that I lost. I have returned to studying, I am completing my childcare degree, and am back doing the job that I love, working as a teaching assistant in a primary school.
My mental health continues to be an ongoing journey. I remain on long-term medication, and still sometimes struggle with the effects of the abuse that I experienced. But I have not self-harmed since that night at Creation Fest, and I know that the Lord keeps my fears from controlling me. On negative days, I just need to say: "Help me, Jesus," and I feel his calming presence, guidance or direction. I still feel uncomfortable hearing about God's unconditional love for me, but the unconditional acceptance he has shown me is undeniable. He has taken away my shame and doubt and replaced it with his eternal light. And with every tear I cry, I know he is holding me and wiping them away. When dark thoughts enter my mind, I call on Jesus and he brings his light into my darkness.
Creation Fest will take place at the Royal Cornwall Events Centre, Wadebridge from 29 July to 1 August 2022.
Hear testimonies of lives transformed on Premier Christian Radio every weekday at 10pm.