Christian music often relies on repetition of vaguely inspirational concepts. But Brandon Heath's storytelling skills mark him out from the crowd, says Joel Bush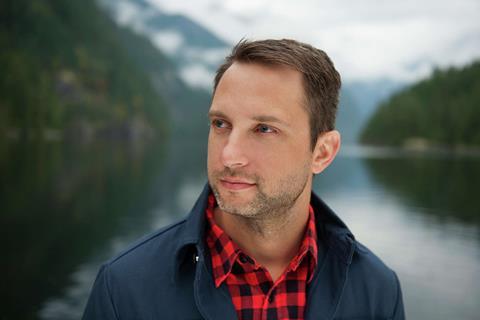 The year was 2007, and I was in the back of the family car. My mother was driving, which meant the radio was playing our local Christian station, at a moderate volume. A song with a fascinating fingerstyle pattern came on, and a man's voice sang:
"You were there, you were right above me / And I wonder if you ever loved me / Just for who I was / When the pain came back again / Like a bitter friend it was all that I could do / To keep myself from blaming you."
Even at age ten, I knew I was listening to something different. The lyrics were raw and honest - emotive without being overwrought. In short, it was everything that Christian music was not. This would begin an appreciation for Brandon Heath's music that would continue into adulthood.
Heath's storytelling skills separate him from the vast majority of Christian artists. Christian music currently relies on repetition of vaguely inspirational concepts. The constant "hallelujahs" and "we praise yous" are the fodder of Instagram parody accounts and The Babylon Bee. However, Brandon Heath avoids this trap by telling vivid, engaging stories in his songs.
One example is 'Paul Brown Petty' which tells the story of an old man from Tennessee. Heath sings: "He grew up in the depression and he fought in the war / He never talked too much about the other shore / But he was real good lookin' in his uniform / Officer Petty in '44."
It is not until the end of the song that Heath informs his audience, "Paul Brown Petty was my granddad." This song is a poignant testimony to courage, faith, and small town family life, but its emotional power is directly connected to the narrative. Heath understands that inspiration comes from concrete details, rather than cliched concepts.
Many mistakenly believe that 'Christian' signifies the genre of music, rather than the worldview. However, if 'Christian' was a genre here in the USA, it would be a bland, nebulous mixture of soft rock and pop styles. Many respected artists of faith have therefore chosen specific locations and styles in order to separate themselves. Lecrae and Andy Mineo represent hip-hop from Atlanta and New York, respectively. DC Talk was a rock/rap trio, while Third Day still promotes Southern rock. Brandon Heath's albums (particularly Blue Mountain) often contain elements of folk and country, which is natural for a Tennessee native. Blue Mountain also carries a distinct location throughout the album, which further grounds it in a sensory experience.
Heath's music contains a surprising element of darkness. Christian art often avoids anything unpleasant in the hope of shielding children. When challenged by the lack of quality in Christian art and entertainment, the defence is often, "At least it doesn't hurt the kids."
Brandon Heath's lyrics, however, do not shy away from the harsh truths of life in America. He tackles the tragedy of unemployment in 'Give Me Your Eyes' and the horrors of the prison system in 'Dyin' Day.' In the latter track, the narrator is "just a number, not a name" and approaches his end on death row. The prisoner must suffer the specter of an execution, but his faith in Christ gives him comfort.
Heath's philosophy seems similar to that of Catholic writer Flannery O'Connor, who famously quipped, "Your beliefs will be the light by which you see, but they will not be what you see and they will not be a substitute for seeing." Heath's listeners can better understand the light of the Gospel because he accurately portrays the world's darkness. Instead of sheltering his audience, Heath trusts that they have the emotional fortitude to experience a full narrative arc.
I had the privilege of attending one of Brandon Heath's concerts at a local theater a couple months ago. He performed solo, armed with only a guitar. It felt like we had gathered in his living room. He told long, absorbing stories and took several requests. It seemed as though every audience member knew his entire catalog of music. He announced that he would continue to tour in fans' backyards (which is truly how he toured during the pandemic). Heath's new album is out tomorow. If it lives up to his lofty potential, don't expect a lot of hype from him. He's an understated kind of guy.
Enough Already by Brandon Heath is released on streaming platforms from tomorrow.

Joel Bush reads things. He also writes things. Sometimes he reads the things he writes. That tends to help. He is a writer of poetry and nonfiction. He won the 2021 CSUF Earth Day Poetry Contest, and you can find his poetry in The Five-Two. He also served as an editor of DASH Literary Journal.
View full Profile