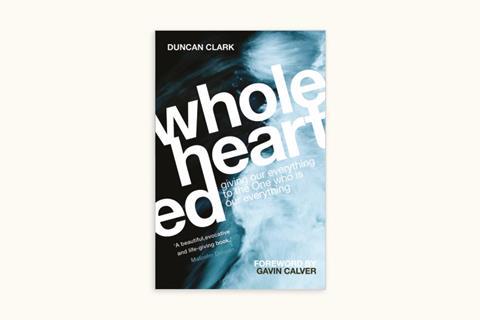 Wholehearted is a book that has the potential to foster deep change. Duncan Clark, senior pastor at Coventry Elim, says readers should "expect their hearts to be changed", urging us to "give the whole of your life to a cause that is greater than yourself".
Clark sets out how we can devote ourselves to God in the long-term, becoming like the biblical character Caleb in terms of wholehearted intimacy with God. It is an easy read but one that leaves you feeling equipped to live a life that reflects the kingdom of God on earth.
Alongside an abundance of theological insights, Clark includes wisdom from people such as late missionary Jim Elliot and the German Lutheran pastor Dietrich Bonhoeffer. There are stories and examples from his own life too. Overall, this book is a beautiful narrative of what life could look like if we are totally obedient to God. It certainly left me feeling convicted.


Mollie Cole is a theology graduate from Cardiff University who loves reading, photography (@mollie_grace_photography) and her red Mini called Lee
View full Profile