The Grammy award-winning worship leader and songwriter reveals the tunes he can't stop listening to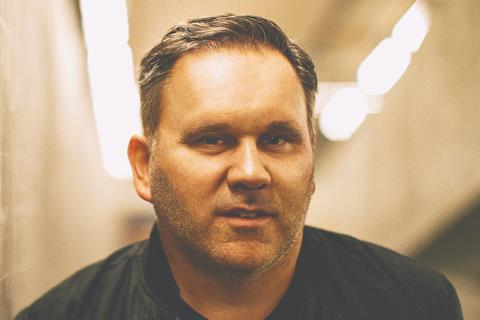 I have always loved music, but I didn't carry any great ambition to be a musician. I started songwriting because I needed to; in my turbulent teenage years, writing worship music seemed like the most stablising thing I could do. At some point I figured out that the songs might be helpful to other people, too. Written and sung in spirit and in truth, I believe that songs can be life-changing. Here's some of those currently holding most meaning for me:
'Lamb of God' by Matt Redman
This is the title song from my new album; we recorded it live at Mission San Juan Capistrano, California, founded in 1776. It was a joy to sing a brand-new song among those beautiful old ruins. We see so many amazing sights in this world – mountain grandeur, blazing stars and deep, magnificent oceans – but the single greatest wonder we will ever encounter is the Lamb of God on Calvary.
'Believe for it' by CeCe Winans
This is a great modern song of faith. My friend Mitch Wong is one of the writers, and we got to lead it together recently. It was such a powerful moment. This song keeps you holding on in prayer for the breakthroughs you are seeking. CeCe Winans is an amazing vocalist, and her version is stunning.
'Alpha and omega' by Jesus Image
Many of our Western worship songs have found their way to Africa, but it's always refreshing when the opposite happens, too. This song, originally written by a pastor in Zimbabwe, is being sung all over the world in all streams of the Church. It is simple without being shallow, and the reverence that it carries makes it sound like it truly belongs in the throne room of heaven.
'Hymn of heaven' by Phil Wickham
The best songs are both a classroom and a chapel; they describe God and then lead us in devotion. This song does that perfectly. The latest modern-day hymn from Phil Wickham packs so much meaning and truth into the verses, then gives us a chorus in which we can respond in worship to what we've just sung.
Matt Redman's 14th album Lamb of God is available now.
Read our interview with Matt Redman here. You can also hear it on The Profile podcast

Matt Redman is the writer of many of the Church's most loved worship songs, including '10,000 Reasons', 'Blessed be your name' and 'I will offer up my life'. He is married to Beth and they have five children. His journey as a worship leader has taken him to countries such as South Africa, Japan, India, Australia and the Czech Republic. Along the way he has sung in venues such as Madison Square Garden, Wembley stadium, and the Royal Albert Hall. His latest album is Let There Be Wonder (Integrity).
View full Profile