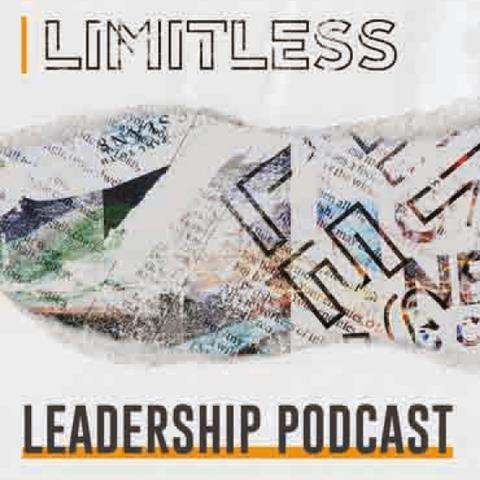 Launched in 2016, the Limitless Leadership Podcast, hosted by Elim's Tim Alford, is a series of conversations covering key youth ministry topics with a variety of top practitioners, thinkers and specialists.
While its aim is to aid youth workers, many of the episodes are worthwhile listening for anyone interested in reaching the younger generation. Pastors, parents, grandparents and spiritual aunts and uncles alike will gain a valuable insight into youth culture and the issues that affect young people today.
There are 80 episodes to choose from, with a new one released every month. They range from 24 minutes long to just over an hour.
Many of the guests will be known to those in youth ministry, including The Youth Cartel's Mark Oestreicher, Youth for Christ's Laura Hancock and Soul Survivor Watford's Ali Martin.
But there are also many lesser-known on-the-ground workers who share their first-hand experience of ministry in their contexts. Plus, there are bonus episodes that feature keynote talks from the Limitless Leadership Conference and other similar events.
No topic is off limits or too controversial to be tackled. Two episodes focus on gender identity, sexuality and faith, for example. Others look at the climate crisis, racial justice and self-harm.
Further reading recommendations are also given, which allows the listener to engage more with the ideas they've heard and continue their learning and reflection long after the podcast is finished.
Each interview follows a similar pattern, with an introductory conversation about the guest's background and faith journey before homing in on the main topic. Each guest comes well-prepared and is clearly knowledgeable about the topic they are discussing.
Alford's humility and passion for youth ministry is evident, and with his well-thought-through questions, personal reflections and clear communication style, he ensures that the discussions have a practical application and avoid being purely theological or abstract in nature.
You may not always agree with the views or comments expressed in the podcast, but it will consistently provoke you to reflect on your own faith and practice, and that can only be a good thing.

3 episodes to listen to:
Relaunching youth ministry (episode 66)
Tim chats to Jamie Price, who heads Limitless Pioneers' gap-year programme, about the key issues to consider when relaunching a youth ministry, including how to discuss change with leaders and how to connect with young people in your local community who may not be engaged with church.
Understanding the teenage brain (episode 67 and 68)
Over two episodes, Tim discusses teenage brain development with author, speaker and head of The Youth Cartel, Mark Oestreicher. They talk about why it is so important that adults understand the teenage brain, focusing on how it impacts learning and faith formation.
Everything you need to know about youth culture right now
In her keynote talk from Limitless Leaders 2022, Youth for Christ's Laura Hancock discusses the key events that have shaped youth culture over the past two years, including digital relationships and cancel culture, and how the pandemic has impacted young people.

Steven Mitchell is the Children's and Youth Development Officer for the URC Mersey Synod