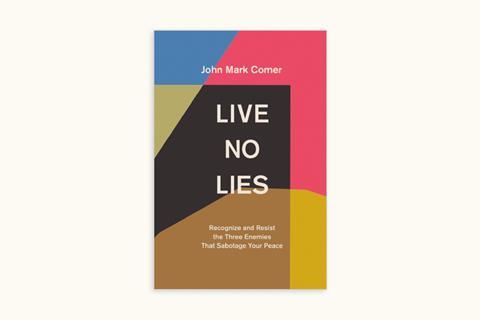 John Mark Comer's teaching gift is unquestioned. His previous book The Ruthless Elimination of Hurry (Hodder & Stoughton) was written pre-Covid but became a Christian bestseller throughout the pandemic months, as the lockdowns prompted reflection on how over-busy many of our lives had become. Before that, Garden City helped a generation of young people think biblically about work, rest and play while My Name is Hope tackled anxiety and depression.
This latest title from the Portland-based pastor is a theological and practical tour de force that aims to help Christians overcome their three biggest enemies – the world, the flesh and the devil.
With the help of Ezekiel, The War of The Worlds, CS Lewis, ancient Christian mystics and fake Russian Facebook pages, Comer gives readers a strategy for fighting temptation. Given our culture's increasingly godless and cynical approach to life, teachers like Comer are desperately needed. If anyone can explain biblical teaching on spiritual warfare in a way that makes sense to Christian millennials, then Comer can. No wonder this is the bestselling Christian book of the moment.
Get this book FREE when you subscribe to Premier Christianity magazine (only while stocks last)


Sam Hailes is the editor of Premier Christianity, the UK's leading Christian magazine. He also serves as editorial director for Premier. Sam is married to Stacey, lives in London and is a keen traveller, reader and tweeter.
View full Profile