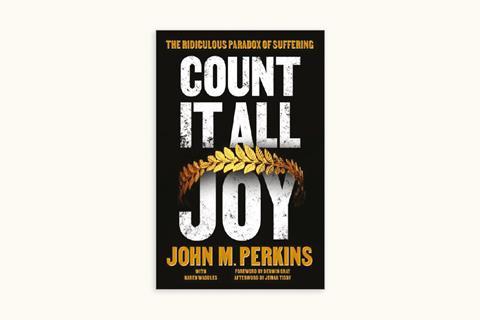 This is a short, punchy and readable look at the paradox of suffering in the Christian life. In contrast to many so-called evangelical accounts, Perkins shows us that an element of suffering is a regular, expected and transforming part of what it means to follow Jesus.
Perkins doesn't shy away from exploring how pain and suffering can sometimes be a result of personal sin, structural and systemic issues such as racism and/or the disciplining hand of God. Sometimes – not always – the suffering is a learning process. In one memorable moment, the author observes "it was only when I chose to love that peace flooded my soul". He wrote this after reflecting on a brutal beating at the height of the civil rights movement – pondering a path towards violent agitation or peaceful resistance.
While the author hints at a comparison between his biblical understanding of suffering and the heterodoxy of prosperity preachers, a whole chapter on that idea would have taken the book to the next level. Regardless, this is a very good book, and should be recommended.


Thomas Creedy is editorial director for IVP and theologian at large for the south west London Vineyard
View full Profile