Children go to school to learn to read and write, says Izzy Montague, not to have a political agenda forced upon them that conflicts with their religious beliefs. It is time Christian parents said: 'Enough is enough!'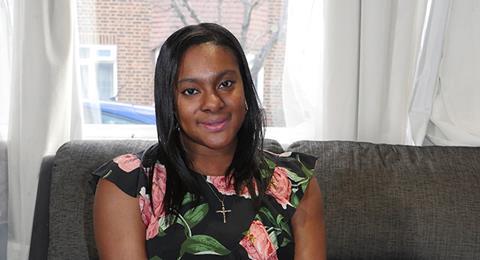 Pride is a political event which celebrates sexual diversity. As a Christian parent, I thought it was completely inappropriate for my son's school to be asking my child to participate. So, when I heard this was happening, I politely requested that my four-year-old son be excused. I was not the only parent to raise concerns.
I was very surprised when the school responded by saying that participation was compulsory. All children would be forced to participate in an event which celebrates anti-Christian values. I was told that if my son did not attend, the school would treat it as a behavioural issue.
Parents do not send their children to school to have an LGBT+ agenda aggressively forced on them
After the event, I wrote to the school to complain, saying parents should have been able to withdraw their children. Eventually, I obtained a meeting with the headteacher, at which her daughter was also present, wearing a t-shirt which read: "Why be racist, sexist, homophobic, or transphobic when you could just be quiet?".
This was clearly aimed at me, accusing me of being homophobic or transphobic, and bluntly stating that I should keep quiet. It was a deliberate attempt at intimidation.
Antagonistic actions
Following that meeting, my son, by then five-years-old, was put in detention for three hours! What school puts five-year-olds in detention for three hours? The following day he was given another detention. It was clear he was being victimised.
I tried to complain further, but the school's attitude towards me had completely changed. They became very antagonistic and refused to take any of my concerns seriously. They excluded me from the premises and continued to victimise my son by breaching his confidentiality and discussing him with other parents.
Other parents saw the way I was treated and were afraid to raise their own concerns as a result. Perhaps this is what the school intended?
I felt bullied, harassed and intimidated, all because of my Christian belief that children should not be sexualised, forced to participate in political events.
Taking action
So, with a heavy heart, I decided that the best course of action would be to bring a legal action against the school for discrimination. I have done nothing wrong, but the school's treatment of me and my son was appalling. Parents and children need to be protected from being treated in this way.
The treatment goes on in court. The headteacher and her team are now trying to argue that the Pride march was 'just' a celebration; that the well know gay anthems sang at the event are not gay anthems; that the rainbow isn't a LGBT emblem in this context, and that the wearing of the aggressive t-shirt was merely coincidental.
Setting a precedent
I am not doing this for myself. I am doing it to set a precedent. Schools should not force any pupils, let alone four-year-olds, to participate in a Pride march. Parents should have the right to withdraw their children from events which celebrate what the Bible says is immoral. Schools should treat parents who express traditional Christian views on sexual morality with respect and dignity.
I felt bullied, harassed and intimidated, all because of my Christian belief
I am also doing this to raise awareness of what is happening in our schools. The vast majority of parents do not send their children to school to be sexualised or to have an LGBT political agenda aggressively forced on them. We send them to school to learn to read, write and do their times tables - and hopefully learn some good moral values too.
I have been very encouraged by the support from members of the public for my stance. I hope that my story encourages other parents to challenge schools when they push LGBT ideology onto young children. It's time Christians said: "enough is enough. We won't let out children be sexualised in school."

Izzy Montague is a Christian parent from Croydon, South London. She is being supported in her legal action by the Christian Legal Centre
View full Profile