Rosa, a 76-year-old grandmother, was arrested while walking and praying during lockdown. Due to court backlogs, she is still awaiting trial. While Christians celebrate being able to worship together again during Holy Week, earlier lockdown restrictions on religious freedoms are making it impossible for Rosa to move on, says Lois McLatchie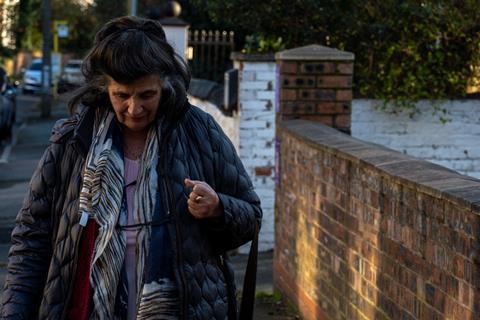 For many, this Easter may be the most celebratory in a long time.
Only two years ago, Easter gatherings were illegal in the early days of the response to the Covid-19 pandemic, with churches immediately shut down for fear of infection.
As it became clear that churches were no more dangerous than supermarkets or other public spaces, churches re-opened in England with public health measures in place. The Scottish government, meanwhile, had to be challenged in court over their disproportionate decision to shut churches but not bicycle shops or off-licences. In a joyous Easter victory, Scotland's top civil court upheld freedom of religion. Church doors swung open in time for a socially-distanced congregation to cry: "He is risen indeed!" in April 2021. Throughout the trials of learning to cope with Covid, governments learned – or were shown by the courts – that especially in times of emergency, the practice of faith is essential to society.
For the Catholic grandmother, prayer is hardly a protest
Fast forward to today and masks are only an optional reminder of the past confines of Covid-safe worship. Of course, for those who lost loved ones or suffer ongoing health problems due to the virus, the Covid era is still a painful reality. And for those that suffered criminal penalties for simply practicing their faith during the times of disproportionate restrictions, still-outstanding court cases are also making it impossible to move on.
Rosa's story
Take Rosa. The 76-year-old Liverpudlian grandmother had obeyed the law her whole life. During the first lockdown, she diligently followed the rules and took walks during her allotted period of exercise every day.
Until, one day, she was arrested.
The police officer believed that her actions amounted to "protest". Was she chaining herself to the railings of parliament square? Perhaps squatting on the M45 for hours on end?
No. Rosa was walking. And while she was walking, she was praying. Silently. In the privacy of her own mind, with headphones in.
She walked near an abortion clinic as she prayed about the issue that was on her mind. She was masked, socially distanced, alone and silent.
A policeman stopped her and asked why she was out of her house at a time where reasons to be outside were very limited.
"I'm walking and praying," she answered.
But Rosa wasn't praying in a place of worship, the policeman explained, before arresting her. She was there to "protest", he said. She didn't have a "reasonable excuse" to be outdoors.
For the Catholic grandmother, prayer is hardly a protest. She's been enjoying prayer walks for many years. Her arrest points to the troubling religious illiteracy of a police force which is failing to make balanced assessments regarding the protection of public order on one hand, and the upholding of fundamental human rights on the other.
Pray for change
How praying alone, outside and masked could have contributed to the spread of the virus is a question no-one has answered for Rosa and others like her. And she still has a while to go before she will get an answer. It seems the courts themselves are suffering a bout of long Covid as they struggle to catch up with the charges levelled against citizens. From the fateful day that saw her detained in a police car in February 2021, charges and legal proceedings have dragged on for over a year. She is still anxiously awaiting her day in court.
The Scottish government had to be challenged in court over their decision to shut churches but not bicycle shops or off-licences
Rosa was caught up in a temporary coronavirus regulatory measure that sought to ban activities on the street for the sake of public health. But under the Police, Crime, Sentencing and Courts Bill currently under debate in parliament, a similar restriction could be made permanent. The bill hands incredibly broad powers to police officers. In theory, they can restrict public expression - even prayer - if they subjectively deem it to be an expression of dissent, and at risk of causing a bystander to feel "alarmed". Rosa's experience could be the experience of so many others. But from praying grandmothers to outspoken bestselling authors; from comedians to street preachers, British society functions best when we're all a part of the public conversation.
Three important words: "Let us pray", will resound across Holy Week services throughout the British Isles as people are called, once again, to enter the peaceful presence of the divine. But "Let us pray" carries an extra significance this year as Rosa, and others like her, plead for the government to recognise religious freedom and end the pursuit of those who simply practised their faith during a crisis.

Lois McLatchie writes for ADF UK, and can be found on Twitter at @loismclatch. To find out more about ADF UK's legal efforts to protect free speech, visit www.adf.uk.
View full Profile