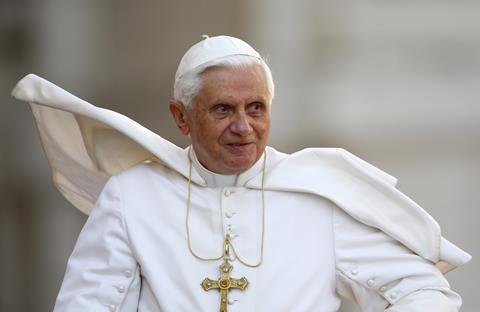 Last year the Catholic Archdiocese of Munich and Freising commissioned a report from a Munich law firm to study cases of abuse within the diocese between 1945 and 2019. The period covered several cardinal archbishops, including Pope Emeritus Benedict XVI, then Cardinal Joseph Ratzinger, who was head of the Bavarian see for five years from 1977 to 1982. The Church collaborated with the investigation at all stages including Benedict himself, who made an 82-page submission.
On 21 January this year, one day after the report's release, Pope Francis met with the members of the Congregation for the Doctrine of the Faith, the Vatican office that handles sex abuse cases. In his speech, Francis didn't mention the report but said the Church was continuing to discern the way forward in the abuse scandal, which has discredited it for decades.
Referring to recent changes in the Vatican law to handle abuse cases more effectively, he said, "This alone cannot be enough to stem the phenomenon, but it is a necessary step to restore justice, to repair scandal and reform the offender."
The Munich report identified 497 victims of abuse over the 75 years, mainly against young males. The report's authors faulted Ratzinger's handling of four cases during his time as archbishop. It also found fault with the current Archbishop of Munich, Cardinal Reinhard Marx, 68, in two suspected cases. Predictably, however, all the interest centred on the former pope.
In response, Benedict wrote a lengthy letter, published on the Holy See's website. In it he apologised for an error in his earlier submission in which he alleged he had not been present at a meeting to discuss the treatment of a paedophile priest who had just moved to his diocese. He had in fact been present at this meeting, but the assignment of this priest to pastoral activities was not discussed. Cardinal Ratzinger did not know at that time that the priest was an abuser, and the documents confirm this version of events.
In the letter Benedict also recalled that in the numerous meetings with victims of sexual abuse that he has had first as Prefect and then as Pope, he has been able to "perceive in their eyes the consequences of a very great guilt" of which they had been victims. He also mentioned that he had learned "to understand that we ourselves fall into this very great guilt when we neglect it or when we do not face it with the necessary decision and responsibility, as has happened and happens too often".
For this reason, he added, "today I can only express to all the victims of sexual abuse my deep shame, my great pain and my sincere request for forgiveness. Since I have had important responsibilities in the Catholic Church, my sorrow is all the greater for the abuses and mistakes that have occurred during the time of my mission in the respective places. Each case of sexual abuse is terrible and irreparable."
Over the last 25 years, Benedict XVI, both as Cardinal Ratzinger and later as Pope, has been at the forefront of the battle against abuse.
During the final two years of his pontificate, Benedict defrocked about 400 priests for abuse
In 2001, while he was prefect of the Congregation for the Doctrine of the Faith, he directed all cases of clergy sex abuse to be sent to his office for processing, after he saw that bishops around the world were moving abusers from parish to parish rather than punishing them. During the final two years of his pontificate, Benedict defrocked about 400 priests for abuse.
Benedict is credited with having finally brought the Catholic Church's most notorious sexual predator to justice. Father Marcial Maciel, founder of the Legion of Christ, had been protected by high ranking Vatican officials for decades during the pontificate of St John Paul II, despite credible reports that he was an abuser. Ratzinger had been blocked from investigating Maciel, but on becoming Pope he ordered him to a lifetime of penance and prayer.
Benedict was the first Pope to meet with victims of abuse and established strict laws to remove from the priesthood anyone confirmed of abuse, laws that have been reviewed and strengthened by Pope Francis more than once during his pontificate.
The pope emeritus favours external oversight and reporting of crimes to the secular authorities. This is why he cooperated with the Munich report, which had been commissioned by the Church but carried out by an independent legal firm.
Forty years ago, when the abuse scandal had not broken in the Church and hardly anyone in a position of authority in society had any clear idea how to deal with abusers, Cardinal Ratzinger's actions were not as effective as they might be now. There has been a lot of progress since then in countering this scourge, and more still needs to be done. What Benedict has said and done over the years clearly show that he is not part of the problem, he is part of the solution.