The UK government has attributed the massacre of Christians to politics, criminality, banditry, farming disputes, poverty and even climate change. Dave Landrum says a policy of denial regarding religious persecution is compounding the problem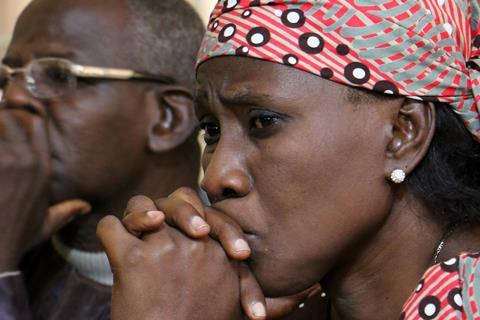 Nigeria is number seven on Open Doors' World Watch List, an annual ranking of the 50 countries where Christians face the most extreme persecution. If violence was the measure alone for persecution, Nigeria would be ranked at number one. More Christians were murdered for their faith in Nigeria than in any other country, making up nearly 80% of Christian deaths worldwide.
Following a bloody month of attacks, a couple of weeks ago, the Islamic State West Africa Province (ISWAP) terror group attacked a prison in the Nigerian capital, Abuja. Using guns and explosives they freed more than 870 inmates, including 64 high-profile terrorism suspects. With the country described by Civil Liberty and Rule of Law, a Nigerian human rights monitor, as the "most dangerous place to be a Christian" in the world, the jailbreak promises even more violence ahead for followers of Jesus.
A recent report from the Observatory of Religious Freedom in Africa (ORFA) reveals the number of Christians killed was 9.6 times higher than the number of Muslims killed in jihadism-related violence per capita between Oct 2019 and Sept 2020.
The report also confirms that violence against moderate Muslims is overwhelmingly from jihadist groups. The findings fit with the 2020 report by the All-Party Parliamentary Group for International Freedom of Religion or Belief: 'Nigeria – Unfolding Genocide?' – which as the title suggests identifies the murders, rapes and abductions as systematic, deliberate, and at source - jihadist.
You would think that yet more research showing that Christians are being disproportionately targeted simply because they are Christians would not be a contentious view. But you'd be wrong. Despite this latest round of overwhelming evidence of religion as the primary driver for the violence, the UK government continues to prefer to attribute it to a complex range of issues – which then justifies inaction. These issues include politics, criminality, banditry, farming disputes, poverty or even climate change.
Following the massacre of 50 worshippers in Owo district on 5 June, the Bishop of the Catholic Diocese of Ondo, Jude Arogundade was driven to speak out: "Setting the record straight: the massacre at St Francis Catholic Church Owo has nothing to do with climate change and food security…"
Tragically, and much to the relief of the Nigerian government, such 'deflections from the truth' are now commonplace in Western politics and media.
So too is simply ignoring what is happening. While the Owo attack in the south of Nigeria received some media attention, on the same day a similarly deadly attack on a Christian community in the north by so-called 'herdsmen' using a helicopter gunship went unreported.
So why are Western political and media elites unable to accept that Christians are disproportionately targeted?
There are several possible factors, not least the protection of UK trade interests, especially oil supplies. Trade with Nigeria is estimated at over £6.1 billion per year. As the second largest African market for goods, UK companies are extremely well-known in Nigeria, and UK brands (especially luxury goods) are in very high demand.
Another reason for the policy of denial may be widespread religious illiteracy amongst government officials – an issue identified as a priority in the recent Bishop of Truro's independent review into Freedom of Religion or Belief. Perhaps it is also the result of a culture of antipathy to religion among secularised government officials? Or maybe it is simply a plain old fear of Islamist violence.
Regardless of official complications, it is abundantly clear that the current policy position of downplaying or denying the persecution of Christians is not working. Denying the elephant in the room of religious persecution is not only making it impossible to identify practical solutions, it is also actively compounding the problem, and this is true for both Christians and for the moderate Muslims being attacked by the extremists.
Caliphates are about land, and immense numbers of people in Nigeria are intentionally being terrorised and displaced from the lands in which they belong. If the spiralling Islamist violence is not addressed, West Africa is heading towards an unprecedented humanitarian disaster.
How long will the persecution of Nigerian Christians be misrepresented? How long will they be abandoned to violence, chaos and insecurity? And at what point does the refusal to acknowledge the religious nature of what is happening become complicity in the slaughter? The UK government has influence with Nigeria. The question is, will they use it? Will they face facts and take a lead to act before it's too late?

Dr David Landrum is the Head of Advocacy and Public Affairs for Open Doors UK & Ireland.
View full Profile