The pandemic has seen fostering referrals rise by more than a third. Now more than ever, Christian organisations must be allowed do their job unhindered, says Pam Birtle, the CEO of the Christian fostering and adoption agency facing a high court battle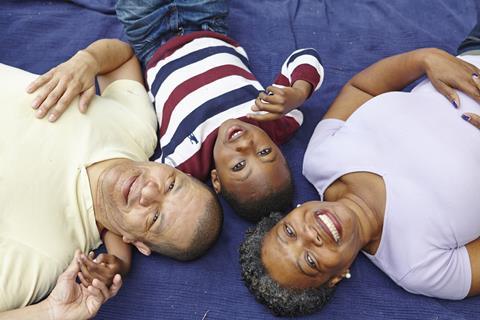 Our Christian beliefs may not be fashionable but they've stood the test of time. They've motivated some of our nation's greatest philanthropists; people like William Wilberforce, Lord Shaftesbury, Josephine Butler and Dr Barnardo.
Now, in the wake of the pandemic, the charity that bears Dr Barnardo's name is reporting a dramatic 36 per cent rise in fostering referrals. We desperately need more Christians to consider opening their homes.
But that isn't the only challenge facing us at Cornerstone Adoption and Fostering Service. We are currently involved in a legal battle with Ofsted, our regulator.
According to Ofsted, by choosing to work exclusively with Christian carers, we were guilty of discriminating. We responded that we were simply living out our faith in a consistent way – a way that is expressly protected in both equality and human rights law. Thankfully, the high court disagreed with Ofsted and upheld our ability to work with exclusively Christian carers. However, they got confused over the content of Christian beliefs about sexual ethics, and said we must allow gay couples to foster. As a result, we recently went to the court of appeal to argue there is an intimate link between evangelical identity and an acknowledgement that sexual intimacy is to be enjoyed exclusively within a marriage between two persons of the opposite sex.
Ofsted has nothing to fear
We thank God for all foster carers and adopters - with or without a faith - who do this challenging but rewarding job. But for us at Cornerstone, we couldn't imagine fostering - which for us is also a ministry - without Jesus in our lives.
Having faith works on so many levels. Our faith is something that enriches and empowers us. It helps us to love against the odds and keep going when we may otherwise be tempted to throw in the towel.
Government regulators, like Ofsted, have nothing to fear from us or our Christian faith. Our only objective is to help tackle some of our country's most intractable problems. If they'll give us the chance, they'll be surprised at what we can do.
Cornerstone has been around for 22 years, doing a great job with some amazing outcomes: we have a zero adoption breakdown rate. 80 per cent of our permanent fostering placements achieve adoption by their foster carers, compared to a national average of 15 per cent. This saves millions of pounds for local authorities who no longer have to continue paying for foster care for that child until they turn 18.
Motivated by love
Recent research by the Fostering Network found that more than half (56 per cent) of foster parents self-identify as Christian. At a time when the need for foster carers and adoptive parents is clearly growing, and sufficiency is a problem in most parts of the UK, it is great to see the Church stepping up, raising the profile of fostering and adopting and supporting families to do so (see Premier Christianity's recent feature article).
We believe more research and faith awareness training is needed to ensure that Christians are encouraged and supported in caring for children, and we applaud the work of organisations such as Home for Good in their ongoing work to educate those in positions of influence when recruiting foster carers and adopters from faith communities.
80 per cent of Cornerstone permanent fostering placements achieve adoption, compared to a national average of 15 per cent
Our fostering model is not based on financial gains, it is based on doing the best thing for each individual child. It is based on love – love we have received from our heavenly Father who adopted us; love that enables us to love those who need it most but express it in the most unlovable way; love for 'hard-to-place' children with complex medical and/or behavioural needs and large sibling groups; love that helps us seek to turn their lives around and build a stronger foundation for their future.
We believe there is a way to not compromise who we are as Christians while also obeying the law of the land, where Ofsted can be helped to understand where we can work together - focussing on the many things we agree on - to make a positive contribution to every child who needs a loving, safe family.
As we await the outcome of our appeal, we would value your prayers.

Pam Birtle is the founder, CEO and general manager of Cornerstone Fostering and Adoption Agency. Herself care-experienced, Pam gave birth to a son the day before her fifteenth birthday. He was immediately put up for adoption. She came to faith in Christ aged 18 and at 21, became the youngest qualified social worker in Britain. In 1999, she and her husband, Trevor, established Cornerstone, specifically to support Christian couples and singles in their fostering and adoption plans to care for some of the nation's most vulnerable looked after children. It is currently the only Ofsted-inspected practicing Christian fostering agency where everybody (staff, volunteers, foster carers and adopters) have a living and active faith.
View full Profile