The church in Milton Keynes hit the headlines last weekend when they organised a cricket match to welcome refugees fleeing the Taliban. Minister Steve Woods reflects on what God has been teaching him through the arrival of 25 families from Afghanistan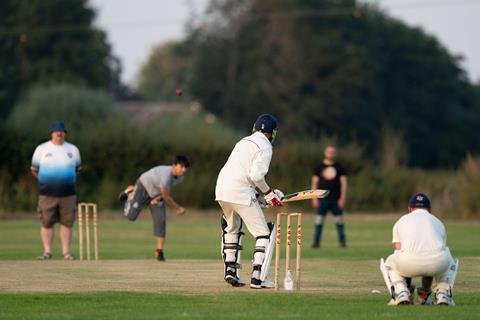 I can't lie, I had just arrived for a stag weekend in London when I took a call from Krish Kandiah, champion of the national afghanwelcome.org response, to inform me that around 25 families from Afghanistan had just been placed in a hotel in Newport Pagnell, Milton Keynes.
Having checked Krish was sure, thanked God (again) for the arrival of an associate minister just a few weeks before, I put the two of them in touch and left for a much-needed family holiday in Cornwall that had been booked some time before.
Two weeks later, I arrived back to find the church that I lead, Newport Bagnall Baptist Church, full with sacks of donations, our small staff team running at 100mph and my associate minister now enjoying his own much-deserved holiday.
A further three weeks on and we've sorted those donations for our new Afghan neighbours. We've seen quarantine hotels go, additional 'bridging' hotels arrive and a media interest that has taken us all by surprise. Now we're in the midst of creating an umbrella organisation – Welcome MK – to bring together all of the city's responses to our new arrivals under one banner - for this situation and any that occures in the future.
Our very actions are the gospel. My role is not to own the outcome, but share the story and let God do the rest
Throughout, we've always prioritised the building of authentic relationships with the individuals and families arriving from Afghanistan, which leads me to the first thing that God has reminded us of in this rollercoaster ride:
1. People first
People always come first. Emergency responses are messy. By their very nature, they don't follow a set pattern and involve lots of people, all trying to do their best, all in slightly different ways, all at the same time.
Now, that might be how you experience Church all the time and you thrive in it. However, for someone like me, who likes clarity, co-ordination and organisation, that can be difficult.
Today, as I sat down in another hotel lobby, ready to bring some clarity to the mess, a young Afghan man approached me. He arrived in Milton Keynes yesterday. His wife is elsewhere within the UK and he needed help to reunite with her. Several conversations later, including a number of dead ends, we made progress and he'll soon be with her again.
Today, I was reminded that the privilege of listening to and helping someone who really needs it is more of a blessing than any process I might build or email I might send.
2. Enable good to happen
Secondly, grasping the opportunity to release goodness, compassion and generosity into our world – whoever it may be through - is surely what we mean when we pray "Your kingdom come" (Matthew 6:10).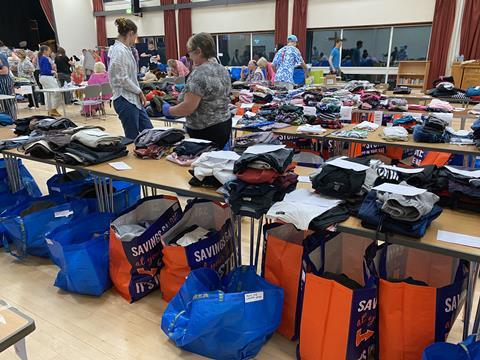 Perhaps the most iconic moment in our response to date was a simple cricket match, involving players from the Afghanistan arrivals, the local cricket club and the church. It was initiated by the church, but the impact it had was because members of the cricket club picked it up and made it theirs. They provided the space, created the atmosphere, laid on food and welcomed the Afghan players as though they'd been playing cricket with them for years.
The privilege of listening to someone is more of a blessing than any process I might build
I was reminded that my role as a leader is not to make all of these things happen, but simply to help release it – through God's Holy Spirit - in others, whether they know God's love personally or not. As is so often the way, God then takes it and multiplies the impact again and again, changing people's hearts along the way.
3. Let God do the rest
Perhaps the greatest surprise of the last few weeks has been the media response.
Media interviews are interesting things. So many possible sound bites and yet the ones chosen by the editors rarely seemed to be the ones that spoke of the church, or how it's our faith that has led us to respond in the way we have.
I needed Krish to remind me that our very actions are the gospel. My role is not to own the outcome, but to share the story of what we've done and why we've done it, and then let God do the rest.
His kingdom is primarily for those outside our buildings, rather than inside them, wherever they are from
The response is ongoing and there are continued blessings and challenges every day. As a leader in the midst of this, I continue to do my best to reflect on how we're responding and what God is doing through it all.
It has all come, of course, in a period when I - and so many church leaders - have been consumed with how we help our church families emerge from coronavirus. In the midst of all those concerns about our own activities – Sunday services, life groups, social events and so many more – I feel both challenged and inspired by a God who has once again reminded us that his kingdom is primarily for those outside our buildings, rather than those inside them, wherever they may be from.

Rev Steve Wood is minister of Newport Bagnall Baptist Church, Milton Keynes. Having spent a number of years selling diamonds, marketing whisky and recruiting child sponsors for global charity, World Vision, in 2017 Steve followed God's call to train for the ministry. He is married with three children and has a passion to help make God as accessible as possible for as many people as possible.
View full Profile