As the second Ashes Test between England and Australia gets under way, Christians in Sport's Jonny Reid reflects on the surprisingly theological implications of a new style of cricket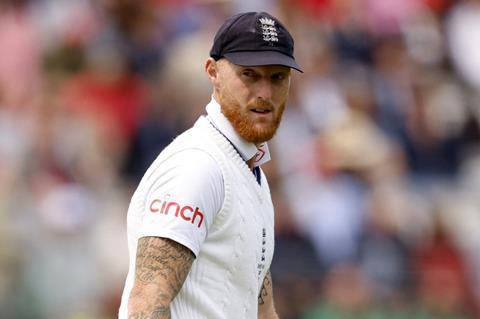 In a nail-biting ending, England eventually lost their first Ashes Test match against Australia last week, but all the talk since has been about their style of play, and the beginning of a new era under coach Brendon McCullum and captain Ben Stokes.
In the last twelve months, England have won ten of their 13 tests, playing a new, hyper-aggressive brand of cricket. 'Bazball', as it has come to be known, has revitalised a side that had previously won just one match from their previous 17.
England bowler Stuart Broad said: "[McCullum's] whole mantra is about enjoyment and fun…he doesn't seem to look too far ahead." The principles of this new style of play include no negative talk, no fear of failure and embracing fun and entertainment over results.
This new philosophy gives us much to think about as Christians. And, while it is certainly not a perfect example, it gives us some glimpses of how sport was meant to be.
Full of joy
'Bazball' was born out of serious adversity - both the poor results of the England team and the personal struggles of their coach and captain.
In 2013, New Zealand were struggling. McCullum, who was captain, was bowled out for 45 in a test against South Africa and reflected that his team had lost their love of the game. He asked them to recall their childhood. "Why did you play cricket in the first place?" he asked. "Because you loved it!"
Once his team embraced a more childlike love for the game, untainted by fear of failure, they were able to relax and play with freedom, which led to stronger performances.
Stokes, as captain, has also been instrumental in England's transformation. In recent years, he has overcome well-publicised personal struggles and mental health challenges, exacerbated by family deaths, injury and the bio-secure bubbles of the pandemic.
His response to this adversity has been to embrace the joy found in playing sport again, even in the midst of the highly-pressurised environment of an Ashes series. "We want everyone involved to enjoy themselves, players and fans," he recently told journalists. "That is top of our ethos. Yes, cricket is a sport and it's serious and there's a lot of hard work and detail that goes into it, but it's also entertainment."
Delight in who we are
Ultimately, Stokes' reflection identifies that even in competitive, professional sport, there has to be a reason to play that's not purely based on the outcome of a match.
In a results-driven world, this is vitally important. And, as Christians, even more so. Have you ever thought about why God made sport? Or, taking it one step further, why he made anything at all?
Proverbs 8:30-31, which many commentators say are the words of Jesus, tell us he made the world and everything in it, because it gave him pleasure: "I was filled with delight day after day, rejoicing always in his presence, rejoicing in his whole world and delighting in the human race."
God delighted in creating the world and, since humans are made in the image of God, we are wired to delight in it too.
Psalm 19:4-5 recognises that sporting activities were also specifically created by God for our enjoyment: "In the heavens God has pitched a tent for the sun. It is like a bridegroom coming out of his chamber, like a champion rejoicing to run his course."
As the Psalmist compares the feeling of a honeymoon to that of a victorious athlete – both total physical and emotional satisfaction – it is clear that the Bible could not offer much higher praise for the joy to be found in competitive sport.
In taking the focus off of just results, it seems like the England cricket team have been able to recapture some of the joy that previously seemed lost.
No fear
How though, is it possible to have this enjoyment amid the pressures of elite sport? Stokes has said that they were aiming to "create an environment where everyone has the freedom to try things without fear."
This has been noted in their selection policies; trusting players even when history indicates they may previously have been dropped after poor performances. The removal of pressure and a clear display of trust has resulted in improved performances – and it offers us a glimpse of how we were all made to be; secure in our status and position before God.
The Psalmist compares the feeling of a honeymoon to that of a victorious athlete
Christian athletes can often struggle to view God as a loving Father. Their performance-driven mindset can lead them to seeing God as a moody coach, stop-watch in hand, ready to chastise them for any small failure. But God offers us a completely secure identity, one as his adopted children. When we fully understand this, it removes the fear we otherwise would live in (see Romans 8:14-15).
'Bazball' may not be perfect. But it does offer us a fresh glimpse of how God designed both sport and his wider creation. We are made to be a people who are full of joy, taking pleasure in their gifts, secure in their identity and living fearlessly before their maker.

Jonny Reid is the head of communications and resources at Christians in Sport. Christians in Sport exists to reach the world of sport for Christ and primarily works with competitive and elite sportspeople. Jonny plays hockey and cricket for local clubs in Oxfordshire and is on the leadership team of Town Church Bicester.
View full Profile