Ben Stokes, the hero of England's World Cup final victory in 2019, is playing his final one-day international today, as England take on South Africa in Durham. Stokes says that representing his country in all three formats is "unsustainable for me". Jonny Reid says the news should prompt all of us to reflect on the importance of both emotional and physical rest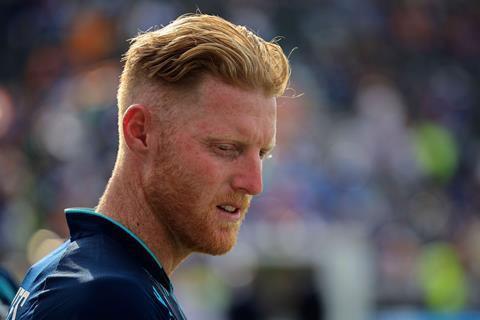 Ben Stokes, the talismanic England One-Day International World Cup winner and current Test captain, is playing his last match for England in One Day Internationals (ODI) today.
Stokes said: "As hard as a decision as this was to come to, it's not as hard dealing with the fact I can't give my teammates 100 per cent of myself in this format any more. The England shirt deserves nothing less from anyone who wears it."
Stokes went further in his statement: "Three formats are just unsustainable for me now," he wrote. "I feel that my body is letting me down because of the schedule and what is expected of us." 
The news comes ten years after Kevin Pieterson said much the same thing. In international cricket this is not a new issue. And we're seeing similar trends in other sports too. For all the moral and ethical questions around the new LIV golf tour, the majority of players moving over are citing, alongside the financial incentives, a better work-life balance. Spanish superstar Sergio Garcia, for example, said, "I have a four-year-old and a two-year-old so it's nice to watch them grow as much as possible. I've been doing this for 24 years, so traveling a lot."
In football, to counter fixture congestion following the pandemic, leagues temporarily allowed teams to make five substitutions, up from the usual three. This change has now become enmeshed in law as football's governing bodies recognise the major issue of player welfare.
Sport at the elite level is an entertainment business and the main performers are the athletes and players. Governing bodies are under pressure to load up their schedules with matches and tournaments, with financial necessities following Covid also driving some of this increase in demand. In athletics this has led to three major championships all taking place this summer (Commonwealth Games, European Championships, World Championships), putting more pressure on athletes who will need to carefully consider their priorities.
we need to take seriously the biblical pattern of regular rest
The physical issues are obvious but there are also mental ones. England fast bowler, and good friend of Ben Stokes, Mark Wood, said this morning on 5 Live regarding Stokes' retirement: "It will be physical fatigue as much as mental fatigue."
Is there a distinctly Christian view on this? Yes. We believe we have been made in the image of God, in his likeness and our God is one who rested. In creation this is seen in how God rested on the seventh day and then instituted this as a pattern for his people. Then in Jesus' life on earth we regularly see him take time out from his busy ministry to rest and pray.
For our world, and thus our sport, to flourish, we need to take seriously the biblical pattern of regular rest, whether we follow Jesus or not. We see ourselves fall short of that pattern of healthy rest when we don't rest physically, we are unable to take breaks mentally and we don't have the place to rest emotionally.
Beyond the healthy pattern outlined in the Bible for all people, in Matthew 11:28, Jesus says he has come to give us a greater rest: "Come to me, all you who are weary and burdened, and I will give you rest."
For those struggling with burnout, struggling to manage the relentless nature of elite sport, the invitation is there from Jesus to come to him and find rest. Rest from the relentless need to prove yourself. Rest from the inside and outside pressures of elite sport. Rest from a fear of future.
The world of sport needs to reckon seriously with the issue of burnout. Governing bodies have a responsibility to look after their athletes and consider the physical and mental pressure they are under. And they need to do this because this is how we have been made to live – with a life which involves regular and meaningful rest. Without serious conversations in this space we will continue to see top players retiring early from their sports.

Jonny Reid is the head of communications and resources at Christians in Sport. Christians in Sport exists to reach the world of sport for Christ and primarily works with competitive and elite sportspeople. Jonny plays hockey and cricket for local clubs in Oxfordshire and is on the leadership team of Town Church Bicester.
View full Profile