Soul Survivor Watford has suspended Mike Pilavachi as the investigation into safeguarding allegations against him continue. The Church has also suspended two other members of staff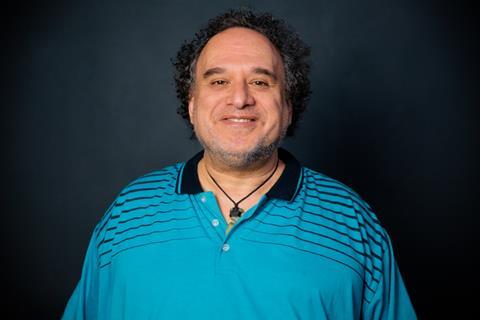 The charismatic vicar of Soul Survivor Watford is under investigation due to "safeguarding concerns".
It was initially reported on 2 April that Pilavachi would "step back" from his Church of England ministry. But on 20 May, Soul Survivor formally suspended him, explaining, "It has become clear that this more decisive action should have been made earlier and we have acted to correct this now."
On 8 June, the trustees of Soul Survivor Watford announced they would also suspend two other pastors. In a statement the church said, "After receiving new information from the National Safeguarding Team (NST) investigation into Mike Pilavachi, the non-staff Trustees of Soul Survivor Watford have decided to suspend two members of staff under HR processes: Senior Pastor, Andy Croft and Assistant Pastor, Ali Martin. The information submitted to the investigation relates to concerns over the handling of allegations that were raised before the NST investigation began. While the investigation continues, the Trustees have asked Rev. Jon Stevens (Executive Pastor) to take on the interim leadership of Soul Survivor Watford, with senior support from Rev. Canon Tim Lomax (Bishop's Visitor)."
Pilavachi is best known as a Christian youth leader and as the founder and force behind Soul Survivor, the popular festival that ran from 1993 until 2019.
The church's initial statement on 2 April described the allegations as "non-recent", with the official statement from the acting chair of the church's trustees, David Mitchell calling them "matters which occurred a considerable time ago". However this wording was amended by the church on 28 April, with Soul Survivor acknowledging "we were today informed by the independent team conducting the investigation that allegations about recent matters have come to light. Whilst it does not appear these recent allegations include physical contact they are no less significant because of that."
The staff involved are not allowed to comment further; even, it seems, in response to a newspaper report in The Daily Telegraph that claimed to reveal details of the accusations.
The police are not involved and the clergy disciplinary process is not underway. Instead, the National Safeguarding Team (NST) – along with the local diocese – is looking into the concerns "according to the Church of England House of Bishops guidelines". The NST has come under scrutiny in recent weeks, with some survivors saying they have lost confidence in the Church's safeguarding processes.
The Archbishop of Canterbury, Most Rev Justin Welby has acknowledged the news is "profoundly painful," adding, "I would like to assure anyone who has been affected by this situation of my ongoing prayers." His statement was released on 16 May, almost two weeks after similar messages from other prominent church leaders.
Prominent evangelical leaders such as the Evangelical Alliance's Gavin Calver and worship leader Matt Redman have publicly expressed sadness at the news, and shared the contact details of the Church of England's National Safeguarding Team. Christian Youth charities such as Youthscape and South West Youth Ministries have released similar statements, with the latter stating, "we are suspending Mike's patron role with us until the findings of the investigation are announced."
In a joint statement Tim Hughes and Pete Hughes said, "We want to acknowledge the tragic stories which are coming to light...We cannot comment on our own experiences while this safeguarding investigation is taking place". The brothers are both ordained in the Church of England, with Tim Hughes having regularly led worship at Soul Survivor.
Premier Christianity contacted Pilavachi for comment, but has not yet received a reply.
Pilavachi has also deleted his Twitter account, which was followed by tens of thousands of people and resigned from a number of charity boards he was on, including Soul Survivor.
On 18 April, an online blogger revealed that Soul Survivor had made numerous changes to staff profiles on their website. A sentence regarding the church's senior pastor Andy Croft was removed. It had read, "As a teenager, Andy was one of Mike's interns." References to the church's Soul 61 leadership programme were also deleted.
In a statement, the church told Premier Christianity, "In the light of changes to the team resulting from Mike Pilavachi stepping back the website was temporarily updated to reflect the current situation on the ground pending the outcome of the investigation."
Abuse in the Church
In recent years there has been significant criticism about how the CofE and other church organisations have dealt with past allegations involving clergy. On the one hand, the Church hierarchy has been accused of being too lenient and not listening to genuine victims of abuse; yet on the other, of not supporting the accused, even if claims are groundless.
The initial press release concerning Pilavachi made assurances that "support is being offered to all those involved", which is likely to refer to both Pilavachi himself as well as those who have expressed the concerns.
It's not surprising that the CofE has emphasised concern for all parties. The Clergy Discipline Measure (CDM), the structure for dealing efficiently and fairly with formal complaints of misconduct, was described as "toxic" in a recent report, which found that one third of clergy subject to the CDM had considered ending their lives. It recommended "kinder" treatment of the accused. In November 2020 Father Alan Griffin tragically took his own life after a year-long investigation into false child abuse allegations. The Coroner said there was no evidence the priest had committed any wrongdoing.
In this context, it is unsurprising that the National Safeguarding Team has requested that people refrain from second-guessing the outcome of the investigation: "We really appreciate your prayers for all those involved at this very difficult time and we do ask, for the sake of all those involved, that you do not speculate or discuss this more widely, including on social media."
Responding to the statement, however, Natalie Collins, a gender justice specialist and abuse survivor, said "encouraging silence is not healthy". "It is of significant public interest that one of the most influential Christian leaders of a generation has stepped back from ministry in order for historic safeguarding issues to be investigated and, while it is important to be cautious about how the situation is discussed, encouraging silence is not healthy."
"There will be many individuals who have been subject to power misuse and hurt within churches", she added. "For many of them, social media is their safe place; to share with likeminded people, to express their hurt, shock and pain. To demand that silence is maintained across social media is a tactic which enables powerful people to retain their power. And that is not okay."
In a follow up statement released on 19 April, Soul Survivor Watford stated: "It is of the utmost importance that everyone knows that if they have information regarding this investigation we want them to come forward…They will be listened to, their voices will be heard, and they will be given all the necessary support. Anything that needs to come into the light must come into the light."
Thirtyone:Eight, the church safeguarding organisation formerly known as CCPAS, advises people to be "pastorally sensitive" when discussing public investigations. "At the heart of any concerns that may have been raised, are people," writes chief executive Justin Humphrys. Thirtyone:Eight and The National Safeguarding Team encourages anyone with safeguarding concerns to contact the relevant parties.
Watching and waiting
The evangelical world has reeled from awful scandals involving sexually abusive leaders - from Bill Hybels to evangelist Ravi Zacharias and L'Arche founder Jean Vanier.
For Christians of a certain age who grew up in the church, Mike Pilavachi is something of a Christian superhero. He began the Soul Survivor festival for young people in 1993, and led it until the last summer festival in 2019. Throughout that time he has continued as an associate pastor at Soul Survivor Watford, which was a plant from St Andrew's Chorleywood.
He has received a MBE for his services to young people, and an award from Archbishop Welby for evangelism. Many will be closely watching and waiting for the outcome of this investigation.
Those with safeguarding concerns related to this story are being asked to contact Jeremy Hirst at the Diocesan Safeguarding Team at safeguarding@stalbans.anglican.org or Judith Renton, Ian Bowles or Anthony Clarke at the National Safeguarding Team at safeguarding@churchofengland.org or to contact thirtyone:eight on 0303 003 1111
This article was first published on 11 April 2023, and has been updated as more information has become available