The church planter explains why reaching the forgotten places of the UK has resulted in him giving up alcohol, and cancelling Sunday services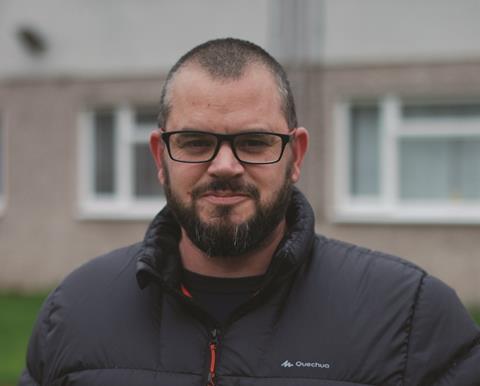 Carl Beech could have been a millionaire.
It was while working as a salesman in the City of London that the youngster was offered the opportunity of a lifetime. "I could make you a millionaire by the time you're 30," his boss said, "but I want your soul. You're going to have to bleed for this company."
Few are offered such a stark choice. But being a "Bible guy", Beech had Mark 8:36 in the back of his mind ("What good is it for someone to gain the whole world, yet forfeit their soul?"). Within two weeks, he had made his decision. He traded in his plush London office for "a smelly room in Ipswich" where the process of training for ministry began.
What made him eschew a life of luxury? In a word: God. "There's two conversions in the Christian life," Beech tells me. "One when God breaks your heart for Christ, and the other when you see God's heart for the hurting, lost and broken. And you can't unsee that." He won't be buying a yacht anytime soon, then.
Instead, he's church planting in the former mining town of Staveley, Derbyshire. Far from glamorous, Beech says it's one of many "forgotten" places in the UK, and typical of the kind of community that the Church has failed to reach. The evangelist is zealous about witnessing to the working classes and angry that they're so often overlooked. He bemoans how large denominations and church movements tend to put their efforts into reaching the big cities, with their largely middle class and student populations.
"I know I've got a bee in my bonnet," he sighs towards the end of one of his rants about our collective failure to reach the poor. "But it does seem like God put that bee there in the first place," I suggest, as we chat over Zoom.
To this end, Beech has recently set up Edge Communities, focusing on deprived parts of the country. Each community is formed of Christians who eat together and share communion once a week in a neutral venue. They adopt a rule of life, serve the wider community and keep the Sabbath holy. For Edge Communities, there's no church on a Sunday. Their church is what happens in the week; Sundays are for resting.
It's still fairly unusual for churches to not have Sunday services. But Beech is adamant that Edge Communities are legitimate expressions of church – just not as most of us know it. Plus, the people he is reaching "do not want to sit in rows and listen to projected content," he says.
Attached to the communities are Edge Centres, which Beech describes as a "conception to grave rescue package" that provide anything from employment clubs to education and debt help. "Christ-centred", they aim to "restore dignity" through offering help with housing, health and work.
It's a big vision, and one that has come at a high personal cost. In fact, the spiritual battle has been so intense that the details of the resulting trauma cannot be printed here. But the evangelist will go on record as saying that the ordeal he's suffered has made him extremely wary of Christians who claim their dishwasher breaking down is evidence of demonic oppression.
Even in referencing his trials and tribulations, Beech never comes across as pessimistic. He's upbeat without being annoying, and faith-filled without any delusions of grandeur. And why wouldn't he be happy? He's seeing people come to Christ. "That's what it's all about!" he beams.
What prompted you to live and work among impoverished communities?
I was speaking at a fantastic conference called Love Nations in Leeds, and I really felt God's call back to where I started, which is the small, forgotten, poor estates of 1,000 homes that have no effective church. These are battered, overlooked communities.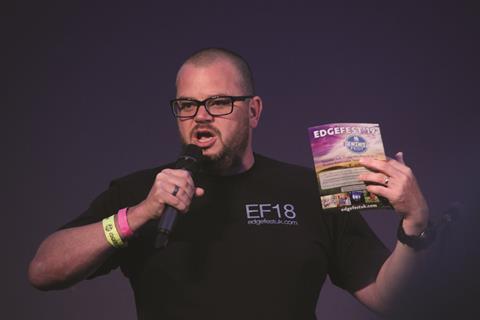 I now live in an area where 40 per cent of people have no qualifications at all; 35 per cent of kids are way under the poverty line. The coal mine is shut, the chemical plant is shut, the factory is shut. And there are hundreds, if not thousands, of these communities all over the UK. There are millions of working-class people to be reached. But most of the powerful church-planting movements and denominations do not go to the kind of places where I'm living.
When Covid struck, I actually got miffed because everyone started jumping onto: "We've got to do digital church." Hold on a minute. Most of the people I'm dealing with are on cheap, pay-as-you-go smartphones that don't work properly. They can't afford to get on Facebook. Yet again they got left behind.
I REALLY FEEL THAT GOD HAS CALLED US TO BE SOME SORT OF NEW WAVE SALVATION ARMY MOVEMENT
Tell me about the Edge Communities you've started.
Essentially, what I've done is fused a few things: I'm massively inspired by the early Salvation Army movement, being full of the Spirit but [with] a massive heart for the poor. A Wesleyan commitment to the word of God because, at the end of the day, I am a real Bible guy. Rhythms of monasticism – deep calls to prayer and regularly breaking bread. The community life of the Bruderhof – no heavy denim skirts and head coverings, just to be clear – but we are going to serve our community. Also the hospitality of the Sikh gurdwara – 24/7 welcome, hot food and a bed if you need it. We want to do all of that, plus rampant charismatic house church!
So we've created Christ-centred communities with very simple principles: A community meal in a neutral venue. Break bread regularly through the week. Serve the wider community. Adopt a rule of life, called "stuff we do", which is: "I'll ask Jesus to guide my daily decisions. I'll be generous with my words and my stuff. I'll love others like Jesus loves me, and I'll read my Bible and try my best to live it out with the Holy Spirit's help." We ask people to take up two or three of their own, which could be "I'm going to smoke less weed by this time next year", or whatever. And we also teach "keep the Sabbath holy". But we don't say that. We say: "Have a day of rest and remember God."
Running in parallel to these communities are Edge centres. What do they do?
We run free community cafes, with excellent home-baked cakes. Then there are professional advisors around to help you if you need support. It's a place for people who are lonely, or where people can get free expert help. Then, of course, the Edge Community evening meal flows into that. So we can say to people: "Come and eat with us. There'll be a short talk from the Bible, we might worship together. Come and join us." It's a very easy invite.
You've recently given up alcohol. How did that come about?
I found that the more I was engaging in these communities, the more I was seeing people really wrestling with addiction. And it really started to stir me up. One morning, I just decided I needed to stand with people. This is not rhetoric, but I really feel that God has called us to be some sort of new wave Salvation Army movement across the UK, and now I get why Booth and Wesley took the stand that they did [in being teetotal].
My decision not to drink doesn't alleviate someone else's pain. But I think it gives me a greater authority when I speak to someone. I preached the gospel two weeks ago, and three people who came to Christ were all recovering addicts. I was able to say to them: "I'm standing with you on this."
But also I want to be the best version of me that I can be. I want to be sober-minded. I think a lot of leaders look forward to that beer, or might down a bottle of wine and put it in the recycling before the husband or wife see it. And I could see myself going that way.
I think if alcohol was discovered today, it would probably be banned. And it grieves me to see leaders struggling and not able to talk about it. We're told to set the captives free, but we're not free ourselves. There are leaders who can't confess [their struggles with alcohol] because they could lose their job or manse.
How have other Christians responded to your decision?
I do seem to be Marmite, but I'm cool with that. Some people think it's amazing. Others have said: "But Jesus turned water into wine." I'm like: "Yeah, cool. I'm not saying you must all be teetotal. You can do what you want!"
Some people have said: "But I've had my best evangelistic conversations over a beer." And I'm like: "But couldn't it have been a J2O?" [laughs].
I've had a couple of people say to me: "We might as well cancel our night out," and I said: "Am I not fun unless I'm drinking Prosecco?" But I don't think I've lost any mates yet.
It's interesting how many people have said thank you. I've even had people in politics contact me, saying MPs are starting to drink less. So I think I'm onto something. And I want to create a safe space for leaders to talk about it, because I think there is endemic alcohol dependency in the Church.
This goes beyond alcohol to healthy lifestyles in general, doesn't it?
Yes, it's a huge issue. I'm actually talking to a couple of people at the moment about teaching people how to cook healthy meals on benefits. Because highly calorific, cheap, mass-produced food is literally killing people.
Where I live, there is a very high proportion of Covid deaths compared to the rest of the country. Part of that [is due to] all the underlying health conditions that come from lack of exercise, bad diet, smoking and alcohol consumption. When I said to our local MP: "Did you not get a backlash for so many people going under with Covid?", he said: "No, of course not, because that's what people expect here." People just expect to lead really bad lives, and it's awful.
Even in church, I've noticed a lot of men's socials tend to revolve around fry ups and curry nights…
If it's a monthly men's breakfast, and you want to put a bunch of saturated fat in it, that's OK. As long as there's a defibrillator in the hall! But unhealthy food shouldn't be the only thing we do. I wrote a thing called The Code (Monarch Books) ten years ago and one of the principles was: "I'll keep my body fit and free from addiction." Now, that's not to say that we're going to be Olympic athletes, but I do try and walk every day. I do watch what I eat. I'm married to a vegetarian, my daughter's a vegan. I don't have sugar in stuff. I'm not living like a monk, but…
I bet you feel better for it.
One hundred per cent. I feel great. I sleep well; I wake up with energy. And that's what we want, isn't it? My devotional times are sharper. I feel like I'm communing with God more. And we just want to see that spill out into these poor communities. Why should they eat rubbish food? It's terrible.
So you want to help poorer communities move forward. Are you a kind of Christian Boris Johnson, talking about "levelling up"?
[laughs] Yes.
No!
I mean, the gospel is beyond levelling up.
The gospel is good news to the poor. It's not for every follower of Christ to live in an area of deprivation, but I do think everyone should ask whether they should or not.
And if you can't, then do release funds to help us level up. We need a migration of people choosing to be upwardly mobile, selling their nice houses, releasing equity and using their expertise in these places.
We had a church in Essex partner with us. They're in a very beautiful village and they helped fund an Edge centre here in Staveley – 200 miles away. Amazing! We need more funding of mission to the poor places in the UK, that's for sure.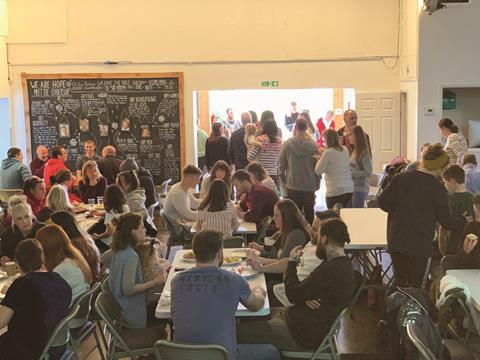 Is there more of an openness to God in the places where you're working, and fewer objections such as, but why does God allow suffering?
"Why does God allow suffering?" is a middle-class question when you're drinking a glass of Chardonnay in a half-a-million-pound house. People who are suffering don't ask that. They just want help. So you could put on an apologetics session on 'Why does God allow suffering?' and they'll say: "I'm already suffering, just give me some good news!"
So when it comes to the gospel, I'd say this is low-hanging fruit, because you can say to people: "You're going to get a new bunch of mates who will help you with your kid's education, your housing issues, help you get a job, change your life, change your destiny." If you say that in some upper-middle-class community where someone's on their second Sunseeker yacht, it's a bit of a tough ask, because they feel like they're self-sufficient. I know middle class people suffer too, but when your are materially and mentally suffering it is on another level. So here [in poorer communities], there is a radical openness to the gospel.
We don't get involved in questions like homosexuality, creation, evolution, all of that stuff. What we say is: "Ask Jesus to guide your daily decisions." The most important thing is that you must be born again. That's where I will not compromise. Receive the good news of Jesus Christ. Have your life and your destiny changed. I don't worry about the rest of it.

Sam Hailes is the editor of Premier Christianity, the UK's leading Christian magazine. He also serves as editorial director for the Premier media group. Sam is husband to Stacey and Dad to Evelyn and Ezra.
View full Profile