The CEO of Mercy UK explains how miraculous financial provision has allowed them to run a residential home for vulnerable young women
As we peer into tastefully decorated bedrooms, visit the library, music room and gym, my husband's eyes grow wide. "Wow!" is all either of us seems able to say. We are touring The Mercy Home, an Edwardian property set in the high hills of West Yorkshire. The residents here are young women struggling with "life-controlling issues" such as abuse, self-harm, addictions, eating disorders and mental health problems. Every inch of the house exudes a tangible sense of God's peace and presence, and the beautiful aesthetics make this a far cry from stereotypical images of halfway houses or underfunded rehab units.
Arianna Walker, founder and the powerhouse behind Mercy UK, grins. The attention to detail is intentional, and has one clear aim: to communicate God's extravagant love for each and every person who walks through the doors. In the 15 years since the house opened, more than 320 young women have been through the residential discipleship programme, with 82 per cent of residents testifying afterwards: "My life was transformed."

Walker is animated and passionate. She's a Yorkshire lass who lived in Holland until she was 13. Her parents were pastors and missionaries, smuggling Bibles with Brother Andrew: "I didn't know, I thought we were on a family holiday…" she says of their road trips behind the Iron Curtain.
When Arianna's younger sister, Debbie, became the victim of abuse, Arianna persuaded her to attend a residential programme in America run by Mercy Multiplied International (MMI). She was their first UK resident. Her return, seven months later "with a new spark of life in her eyes", is what Arianna describes as the 'why' behind her 'what'.
Today, Mercy UK is run by Arianna (CEO) and Debbie (COO). Speaking of her sister, Arianna says, somewhat conspiratorially: "She's our greatest secret weapon, because she has both sides of the experience." Together, they have pioneered a ministry that now reaches far beyond the walls of their Yorkshire HQ, as they create and distribute resources that can help anyone enjoy the freedom God desires for them.
Your ministry is closely tied into your sister's story. Tell us about Debbie.
From the age of twelve, a guy groomed and abused her. Not once did she think she was being abused – she thought he was her boyfriend, even though he was in his 20s. By the time she was 15, she was self-harming, taking drugs, staying out all night. The framework my parents had for that was rebellion. We have these phrases, as Christians, that label people's behavior. Never once did it occur to them that there could be something more sinister. She wasn't rebellious, she was abused. Her behaviours were symptoms of her trauma.

My husband and I were newly married and my parents called me and said: "Can she come and live with you for a while?" My initial response was: "No!" But six months earlier, I'd heard Nancy Alcorn (the founder of MMI), speak at my church about this vision of a home [in the UK] for young women with life-controlling issues. Something in me came alive. I had a multitude of nameless, faceless young women in my mind; I didn't know that the first home I would open would be my own and the first broken young woman I would come across would be my sister.

Her issue wasn't just what had happened, it was: "Where was God?" Those questions make us uncomfortable. One of the powerful things about Mercy is that those are the questions you are encouraged to ask God. Your facilitators are not going to answer them, only God can. He is not afraid of your anger, hurt or disappointment. He invites us into that difficult conversation.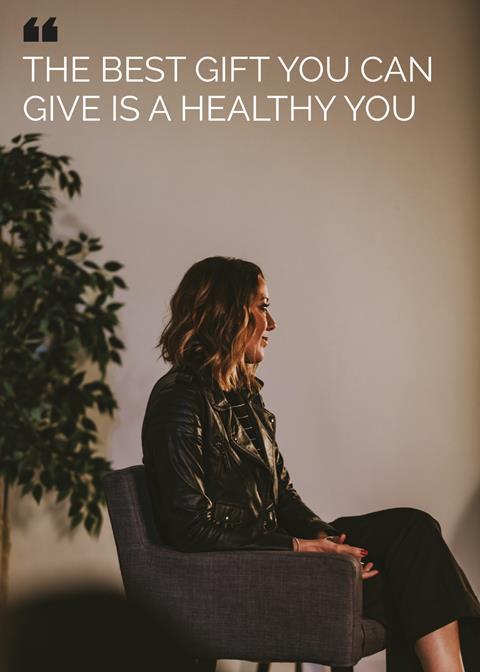 Was it a big journey to set up Mercy?
The founding principles of Mercy are that we don't charge for the residential programme, we give ten per cent of our unrestricted donations away and we don't take funding that will dilute the message of the gospel. Whatever the problem is, Jesus is the answer, so if we can't have that, we don't take the money. That's the craziest business plan! It shouldn't work.

There comes a moment, if it's a God vision, when you need divine intervention. That happened when Nancy [Alcorn] spoke at a women's conference. In the crowd was a trustee of a Christian trust fund, who asked us to apply for funds. Their intention was to give us £50,000, until God said: "I want you to buy them a house." Once that happened, everything went into overdrive.

People often ask: "How do you fund Mercy?" The answer is, miraculously! God has had me in a place, for 15 years, where I cannot rely on my own resources. It's the most scary, exhilarating place to live. Talk about getting out of the boat! I spend my life on the water and I don't remember the last time we saw land.
What have been some of the biggest challenges?
For the first three years, feeling the weight of what I was building gave me a momentum that was almost too much. My children were young, my husband is CEO of a large organisation and suddenly everything else seemed less important than what I was giving birth to. I remember one discussion. I'd had enough and decided to go for a drive. I said to God: "You have to help him understand what you're doing through me." And God said to me: "I only have you to be his wife, to be mother to the sons I've given you. I can ask anyone to do what you're doing at Mercy. If you don't get it right, I'll take Mercy out of the equation and make it easy for you." He said: "Passion is a wild horse and very few ride him well. So put some reins on passion, get your priorities right and understand what only you can do." I went back and said to my husband: "If we can't get this right, I will walk away from Mercy." We put boundaries in place. I had to ask other people to do things. Interestingly, the second I made those adjustments, the grace flowed.
MY EXPERIENCE HAS BEEN OBEDIENCE FIRST, AND THEN OVERFLOW
What's your favourite miracle story?
On one occasion, we didn't have enough money to pay staff. We needed £12,000. I decided we were going to pray and fast. I had it all planned. On my way to the meeting, the Holy Spirit said: "I don't want you to pray about finances. Finances are incidental. I want you to pray for every resident." I was like: "It might be incidental to you, but I'm not sleeping. There are people who can't pay their mortgages!" However, I have known God long enough to know just to do it, so I said: "Change of plans. We're going to fast and stand on the word, but we're going to do it for our residents. They are the reason we started this." The following morning, a resident said: "The Lord has been talking to me about my security being in my savings. I know it costs £12,000 for me to be here, and someone's paid that for me, so I'm giving you £12,000 for the girl who comes after me." That's been my experience. Obedience and then overflow.
Aside from the residential programme, what else does Mercy do?
Everybody's on a journey, and what we provide is just one step. The answer to society's needs is the Church. We've been anointed with skills and knowledge that the Church can use, so our job is to come alongside. We started doing training on topics such as 'How do you keep boundaries?', 'How do you protect yourself against manipulation, codependency or Messiah complex?' for home group leaders, youth workers, parents – the pastoral people in every church – those are the people we want to support.

Only so many people can come to our home so the Keys to Freedom course is based on the same principles, put together in a workbook. Eight weeks, 20 minutes a day with a Bible and the Holy Spirit. Male, female, whatever age, whatever background, it is the same journey we all need to go on. Four hundred churches use it. It's in four languages across Europe. So that's a great joy.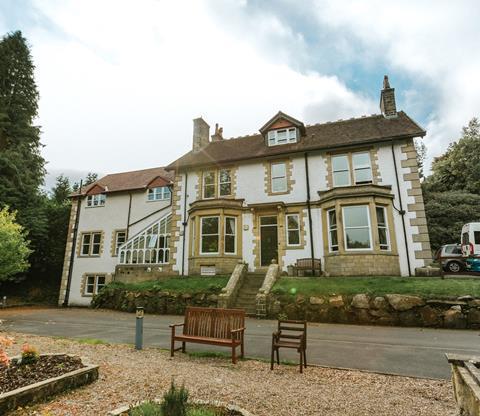 Do you think that growing up in a family involved in ministry has helped you pioneer your own?
When you grow up in a Christian home, you can know about God, yet not know God. It's one of the reasons Keys to Freedom focuses on individual relationship with Jesus. Nobody taught me faith. We prayed, we read the Bible – the mechanics were there – but the connection came because I invited it. When I was drowning, because God had asked me to step out of the boat, I had no choice but to learn what faith is. I thought God responded to need, but if God responded to need, there would be no need in the world – because why would he respond to your need and not my need? Need is not the trigger for God's response, it's faith.

Lockdown has been really tough for many people. From your experience, what's the best thing we can do for those around us who might be struggling?
The best gift you can give is a healthy you. Keep investing in your own relationship with God and your wellbeing, because the more resourced you are, the more help you can be. Input needs to go into helping people build a strong connection to the unchangeable God. Rather than gathering around an experience, we need to gather people around an encounter with God. One of the biggest shocks to people was when the shared experience of Church got dismantled. Now it's: Where is God in your front room? Where is God when you're facing something behind closed doors? Finding God in the everyday was a wake-up call. It was like: "You know what, I don't remember the last time I opened my Bible that wasn't when the preacher told me to. I don't remember the last time I put worship on."
If you had told teenage Arianna what the future held, what would she have said?
Aged 15, every week I had a new idea. I didn't know that I would be doing this, but if you boil it down, I'm a perpetual adventurer. That was my heart's desire and I've learned that if you stick close enough to God, God is adventurous. He's wild!
To hear the full interview listen to Premier Christian Radio at 8pm on Saturday 12 June or download The Profile podcast