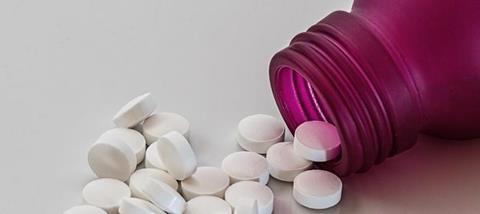 As many a political activist has said, "Never let a serious crisis go to waste. It's an opportunity to do things you think you could not do before."
Abortion suppliers and government ideologues have been using the coronavirus crisis to bypass democratic methods. In recent days, they have been pushing for the biggest change to abortion provision in this country since 1967. And now, they've succeeded.
Last night, the government undertook an incredible double U-turn by announcing doctors will be able to prescribe mifepristone and misoprostol over the phone or video platforms such as Facetime or Skype. Before this proposal, abortions could only take place in hospitals or abortion clinics approved by the Secretary of State. But now, through these pills, which cost 15 pence each, women will be left to perform their own abortion at home without direct medical supervision. This official announcement comes despite the government categorically stating just last week that there would be no change to abortion law as part of its response to Covid-19.
At a time of national and global crisis, to be pushing through a back-door policy that will put thousands of women at risk is dangerous and chilling. This will not help the women involved and will only lead to further vulnerability and trauma.
How this happened
Last Monday the Department for Health and Social Care touted on Twitter that they were introducing the implementation of 'Do It Yourself' home abortions - telemedicine abortions. But shortly afterwards, the government clarified the new measures were published as part of an "administrative error" and said they would not be taken forward. This was confirmed by the Health Secretary Matt Hancock categorically stating in parliament: "We have no proposals to change abortion law in our Covid-19 response."
But today, we've learned the government has performed an incredible double U-turn, and gone against their own warnings. The new measures will see 'DIY' abortions performed on women by themselves in their homes without the need for a doctor or medical professional.
The obvious truth is that abortion has nothing to do with coronavirus, and abusing public trust to advance a different agenda undermines trust in the government and effectiveness of response to the epidemic. Something has gone wrong at the heart of our democratic systems when such a policy is introduced without proper public scrutiny, especially when our NHS is and will be under such strain in the coming weeks and months.
The idea that our medical profession is prepared to prescribe such powerful drugs, in effect on demand, without seeing the patient is disturbing. In a time when we are being constantly warned of the threat to lives as a result of Covid-19, this move is ironic in its flagrant disregard for life. This does not smack of a kind and compassionate society, but one that is expedient and does not recognise the value of human life or the vulnerability of a woman who finds herself in a difficult situation.
The elites talk about caring for the frail and the elderly, but in letting this occur, they illustrate once more their callous disregard for our unborn children. True compassion requires a government and a medical system to care both lives – the mother's and the child's.