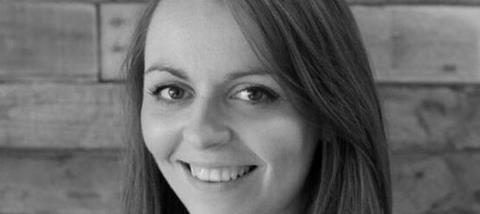 I first looked at online pornography when I was 9 after a very innocent search online.
It was after a sex education lesson and I didn't understand what one of the words meant. So I went online and searched on AskJeeves. I asked him what masturbation was. He told me and gave me pictures and videos.
As I got older older and through my teenage years I started to be exposed to more material. It became more regular and started to impact my relationships, friendships and family. When I got to university I had my own phone and own time and it was a problem until I was 21.
I believed I was the only woman in the world who struggled with this. I believed I was unfeminine and God was disappointed with me.
Absolutely nobody knew. What happens when you're involved in any addiction is you become a master of deception. Even as a child you're aware of clicking on things you shouldn't be. So you delete internet history. And you lie.
People want to believe the best. No one thought it would be pornography that I was struggling with. Especially as a Christian. If I were to say to women - 'think of all your friends and the person who would never struggle with pornography'. And then think of them again. Because actually I would have been that women.
I was leading worship at my church and Bible study and prayer groups. Yet I felt I couldn't tell anyone because the shame of feeling like the only woman in the world who was watching porn.
In reality, one in three visitors to porn sites are female. Its hard to get statistics but we are seeing so many more women in the UK and abroad struggling with sexual purity. It's such a huge issue and we recognise pornography is no longer a gender specific issue.
For some people the cause could be a trauma - something happens when they're younger. But for me it started as curiosity. Then you believe the lies that the way you look is not good enough.
Addiction is a cycle. You watch something and feel rubbish about it. That leads you to watch it again because you believe you can never be free.
But the truth is you can be free. And it's possible for women not to remember what they've seen - especially through prayer.
There was a study done in 2016 that showed there wasn't that much difference between people who are viewing pornography inside the Church and those who are doing the same outside the Church. Because of our culture we're all exposed to pornography whether its on YouTube or on the streets in adverts. The reality is we've all seen pornography.
We're keen to help churches talk about this stuff. The quicker we can bring this into the light the more we'll be able to help those people who are struggling in the depth of this addiction. It's why we've started Click to Kick - a recovery course for people struggling with addiction to pornography. For more information visit clicktokick.com
Bethany MacDonald was speaking to Lisa Mainwaring on Woman to Woman. To hear the full interview visit premierchristianradio.com/womantowoman or download the podcast.
Click here to request a free copy of Premier Christianity magazine