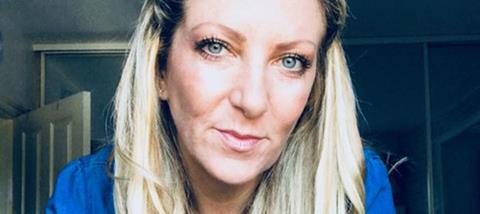 I was brought up in a Christian home in a little village in Somerset. My mum is a very strong Christian, and my grandparents too. Dad left when I was tiny – 15 months old – but Mum gave me and my brother an amazing upbringing and a good education. We couldn't have asked for more.
During my teenage years it felt as if my life was a little out of control. I was bullied at school and my relationship with my brother was very bad (he got involved with the wrong crowd and turned to drugs, which caused a really chaotic environment growing up). But mainly it was a deep-rooted feeling inside of not being good enough, of feeling different to everybody.
I was about 13 when I started drinking. It was fun, it was sociable, I felt that I fitted in. There was a group of us that would buy cider on the weekends and then binge. I knew I was a heavy drinker, but I never thought of myself as an alcoholic.
Spiralling out of control
When I went to university, I would go out drinking with friends and the Welsh rugby team, and I thought it was the best compliment when they told me I drank too much. I was involved with the cricket club, the golf club, the Formula One groups – it meant I could have different groups of drinking buddies. My life became dominated by drinking. The more I drank the more I pushed God away.
After university I worked hard but would come home and have a glass of wine, which would turn into a bottle or two. When I left the UK to run nightclubs in Turkey (it wasn't as glamorous as it sounds), I was around drink all the time.
In Turkey I lost every sense of who I was. I felt so distant from God, and my family and everything that I believed in. I saw some of the really corrupt ways that people were treated there – especially women. I was in a very abusive relationship and I was just a mess. It all erupted one day when I found out that the man I was seeing had actually been promised in marriage to another lady. He ended up getting very, very violent and locked me in my apartment. I stayed locked up for about a month.
It wasn't until I escaped that situation and found myself back on a plane to the UK that I realised just how much trouble I was in. My flight had been delayed for several hours, so I hadn't had a drink. I knew deep down I was a heavy drinker but having physical side effects of withdrawal was quite shocking for me.
Recovery
I desperately wanted to get my life back on track and get my career going. It was like a living hell – deep in my heart I would promise myself I'd never drink again and then later that day, or the following day, I'd be in the same state or worse, and I'd be so upset with myself. I was like a hamster on a wheel: I'd get a few days or a few weeks of sobriety, but then I'd be back to square one.
I was drinking about two litres of vodka a day when I went into treatment; I'd put vodka into water bottles, thinking no one knew. There had been a lot of negative consequences to my lifestyle: I was in a court battle because I'd lost my driving licence due to drink driving and I had no friends because I had hurt everybody around me. Going into treatment was the best thing that could have happened because it was a twelve-step treatment centre and the twelve steps originate from Alcoholics Anonymous, which was devised by a group of Christian people. Bit by bit I was back on a journey of getting to know God again.
Relapse and repentance
After four to five years of being sober, I drank again for two weeks and that was a really difficult period. In those two weeks I ended up smashing my car again. I was in a police cell and I knew that I had two options: one was to ask for help from God and friends, and the other was to go straight back to drinking the minute I got out. That was my emotional and spiritual rock-bottom moment – I was in bits. I cried out to God to help me.
I was drinking two litres of vodka a day
Not everyone struggling with addiction has a relapse, but that was my journey and it led me to seek after God in a more determined way. But it was a slow process – I'm one of those people God has to speak to several times before I realise and act. A big turning point came when I learned about this church plant coming to Bournemouth – St Swithun's.
I went to their first meeting and from day one it felt right. We had a gentleman come and speak at the church – Nigel Skelsey – who wrote the Recovery Course. His talk was really raw. And later my vicar, Tim, asked me if I would run the course. I thought it would be a very small, low-key kind of thing, but I've now run seven courses in Bournemouth. We've had more than 780 people come! I feel blessed when I see people set free from addiction and then giving back to the community.
It's a life beyond my wildest dreams really, but it's because I'm doing it all for God. I became a trustee of the charity RecoveryTwo (recoverytwo.org) that helps to set up the Recovery Course across many churches within the UK, and we are seeing churches pulling together to help transform and change addiction cultures. It's just ironic because I used to pop around to my neighbour's – who was a vicar – and pinch his wine just to feed my habit. And now I'm being invited to go to cathedrals, speak at events and set up courses nationally!
A lot of people in the fellowships of Alcoholics Anonymous, and similar groups, talk about addiction as a hole in the soul. For me it was a cross-shaped hole that needed filling; when I filled it I found I was never alone.
Emma Heath was speaking to Sam Hailes. Hear the full interview on Premier Christian Radioat 4pm on Saturday 4 August or download The Profile podcast
Click here to request a free copy of Premier Christianity magazine