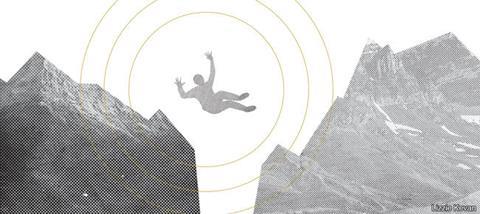 The Church has never needed compelling preaching more than today. Yet all the evidence suggests that dull, unattractive and ineffective sermons are widespread. If you believe, as I do, that God speaks through preaching, the existence of bad preaching is both extraordinary and tragic. Nothing should be more inspiring than hearing what God has to say.
Three parties are involved in preaching: God, the congregation and the speaker. The task of the preacher is to act as an intermediary between God, his word and the congregation: as such, preachers stand between the divine and the human.
Successful preaching involves what John Stott described as 'double listening'; being attentive both to God's eternal word and to the modern world of our hearers. Most preaching disasters stem from the speaker failing to adequately recognise either the divine or the human side of preaching; so we stumble into a number of possible pitfalls.
In the spirit of reverse psychology, here are eight rules for delivering a duff sermon…and some advice on how to stop sermonising and start preaching.
1. MAKE SURE YOUR SERMON IS LIGHT, FLUFFY AND TRIVIAL
Teaching the word of God is perhaps the most important thing you'll ever do. We are not entertainers or stand-up comics. We are called to share the message of salvation, to hold out Christ and the cross, to comfort the afflicted and to afflict the comfortable. Puritan Richard Baxter had it right when he wrote: 'I preached as never sure to preach again, and as a dying man to dying men.' Preaching matters!
You can, of course, be serious about your preaching and still use illustrations, anecdotes and appealing stories. Some of the Bible's prophetic denunciations of idolatry are in the form of sarcastic wit (see 1 Kings 18:27; Psalm 115:4-8; Isaiah 44:16-17), and many of Jesus' parables were entertaining and humorous.
When I preach, I want to make people laugh so that they see things seriously. Laughter has no language barriers. Using a sombre tone can even be counterproductive, as it deadens the senses. There have been few more poignant comments on the horror of the First World War than the final moments of Blackadder Goes Forth. Serious points can sometimes be made most effectively in a light manner; nothing is more striking than a thunderbolt from a clear blue sky.
TEACHING THE WORD OF GOD IS PERHAPS THE MOST IMPORTANT THING YOU'LL EVER DO
2. DON'T PRAY IN ADVANCE
We live in an age of unlimited websites, training programmes and software packages to aid us in sermon preparation. These have their uses, but all too frequently manage to marginalise God. Ultimately, all of us who preach must seek to be those who come from God with God's message. Preaching must be a spiritual exercise. Prayer and preaching go together.
Many people achieve little in their preaching because they expect little: they lack the faith that God can act in power. Older writers talked about 'anointed preaching', which remains a discerning phrase. We must seek God's power and presence before we speak, because unless the Spirit moves we will see little fruit from our preaching. The apostle Paul said that he was, technically, a poor speaker (1 Corinthians 1:17; 2 Corinthians 10:10), but his preaching was effective because he was spiritually empowered.
3. MAKE IT ABOUT YOUR OPINIONS, NOT SCRIPTURE
To what extent is your agenda as a preacher shaped by the press or public opinion? When we preach, we cannot and should not conceal our personalities, but we need to remember that a sermon is not simply a spoken blog through which we share our opinions with the world.
Rather, preaching is about declaring God's word. Speaking from scripture transforms what we say. We live in an Internet age in which words have become so numerous they often lack value. If we have carefully and faithfully expounded the Bible, we can preach confidently, knowing that what we say is indeed from the Lord.
MANY PEOPLE ACHIEVE LITTLE IN THEIR PREACHING BECAUSE THEY EXPECT LITTLE
4. LOOK FOR COMPLIMENTS AFTERWARDS
Preaching attracts extroverts and strong personalities. We can quickly find that we want, perhaps subconsciously, the attention to be on ourselves. However, the spotlight needs to be turned elsewhere. It's encouraging for preachers to hear praise as they leave a meeting, but it's far better to hear God being praised. How much of your sermon is devoted to sharing your own interests, enthusiasms or experiences? A strong preacher is a selfless preacher.
A helpful antidote to self-centredness in our speaking is to have an honest spouse or friend who will tell us what we need to hear about our preaching. The best preachers are those who have listened to criticism and learnt from it.
TWO MUSTS FOR EVERY SERMON
WHEN YOU PREPARE A SERMON, ALWAYS ASK YOURSELF...
HAVE YOU POINTED OUT THE GOOD NEWS? However dark and difficult the theme we tackle, there must always be a positive and affirming element to a sermon. The gospel is, by definition, 'good news' and, as the book of Revelation points out, Jesus – and his Church – wins. We know it will be all right in the end. Therefore, if it's not all right, it's not the end!
IS CHRIST ELEVATED? All Christian preaching must elevate Jesus Christ. He is the heart of scripture, the cornerstone of God's purposes, the word itself made flesh. However cleverly and elegantly you work out some difficult passage in the Old Testament, ensure you haven't omitted the one who brings life and holds it all together.
5. DON'T TAKE ANY NOTICE OF WHO YOU ARE PREACHING TO
We don't preach to some abstract and anonymous body that we call 'a congregation'. Rather, we preach to individuals: men and women with their own abilities and needs. Are you trying to understand and identify with your hearers?
Learn the art of being perceptive, in the Spirit, about the people that you are speaking to. Ask: who exactly is here today, listening? What is their educational background? What are their hopes and fears?
Does a church with an elderly congregation really need a sermon about 'making the right choice for your life'? A similar failing lies behind situations where preachers, anxious no doubt to demonstrate their learning, deliver something not far removed from a university lecture to a congregation that can't engage with communication at such an academic level.
While our preaching should not be driven by our congregations, we must allow ourselves to respond to their needs. Does our style and the way we communicate scratch where our hearers itch?
TAKE YOUR PREACHING to the next level:
WHAT TO READ
The Preaching Life, Barbara Brown Taylor (Canterbury Press Norwich)
Finally Comes the Poet, Walter Brueggemann (Augsburg Fortress)
Explosive Preaching, Ronald Boyd-MacMillan (Paternoster Publishing)
360 Degree Preaching, Michael J Quicke (Baker Publishing)
6. JUST WING IT
Sometimes we are required to give unplanned sermons, and under such circumstances God is gracious. Yet the principle that God can speak through Balaam's donkey should not encourage us to be asses! Under normal circumstances, preparation is expected and this requires work. Are you making time for this? Commentaries are not to be dismissed either: to reject them is to adopt an arrogant view that God has only ever spoken to us personally.
Use anecdotes and illustrations with care. Are they helpful? Might they hurt? An account of how God miraculously spared you from a car accident or found you a spouse may glorify God but may also intensify the wounds of the bereaved or the single person, for example. Even the best anecdotes can be refined and sharpened for maximum effect.
In this area of preparation, we discover a curious paradox. However carefully you prepare your sermon, it works best when your preparation isn't obvious. It's the content rather than the performer that is central to the success of your message. Good preaching is often like the swimming swan: there is an easy gracefulness that is, in reality, driven by a hidden and determined effort. Ironically, the safest way to appear spontaneous is to prepare carefully.
Some of my most apparently unscripted and extempore talks have, in fact, been meticulously written and rewritten. Sometimes spontaneity needs to be rehearsed.
The need for preparation is never more acute than in the area of controversial topics. If you need to speak on deep or troubling matters such as bioethics, sexuality, or science and faith, then it is absolutely essential that you prepare your material first. It is far better that we write down what we intend to say before we preach than that we are forced to apologise afterwards for what we actually said.
THE BEST PREACHERS ARE THOSE WHO HAVE LISTENED TO CRITICISM AND LEARNT FROM IT
3. ENSURE YOU RAMBLE
There's something about a sermon that defies the laws of physics. Some preachers can make 40 minutes seem like 20. Others turn 20 minutes into two hours. Have you got a sense of direction and purpose when you preach? If we lose our way, we lose our hearers.
We need to communicate our sense of direction. A good test of a purposeful sermon is whether we can summarise its message in a single sentence. Application is critical in this. Every time we preach we should, either implicitly or explicitly, raise the question 'So what?' and provide an answer.
Every sermon must have a goal. Proclamation without application leads to frustration. This sense of purpose is absolutely vital when it comes to preparation; it's a good rule to prepare a lot of material and then ruthlessly eliminate anything that is not essential. Keep distilling it until you have something that is both palatable and potent.
8. KEEP IT DULL AND MONOTONE… NO PASSION ALLOWED
Somehow, perhaps due to exhaustion, the pressures of life or even the labour of sermon preparation, we can find that we are delivering a message in a dull and lifeless tone. To communicate that the gospel is life-changing without enthusiasm and zeal is to deny our words with our manner. Nothing is more convincing than conviction.
Incidentally, false passion is easily detected. And if we don't have a passion for preaching the gospel we really ought to ask why we are doing it in the first place.
PITFALLS APLENTY
Yes, there are pitfalls aplenty in preaching. On the one hand we must listen to God and be serious, spiritual, scriptural and selfless. On the other we must consider those to whom we are preaching and be perceptive, prepared, purposeful and passionate.
You may say that nothing is more difficult than good preaching. That may be true, but be assured that nothing we do on this earth is more important.
OUR FAVOURITE J.JOHNISMS
'If some people preached what they practised it would have to be censored.'
'If we don't live by priorities, we will live by pressures.'
'Experience is a wonderful thing. It enables you to recognise a mistake when you make it again.'
'Reach down and lift others up. It's the best exercise you can get.'
'Between tomorrow's dream and yesterday's regret is today's opportunity.'
'Some people would say more if they talked less.'
Sources: A Bucket of Surprises and A Box of Delights (Monarch) compiled by J.John and Mark Stibbe