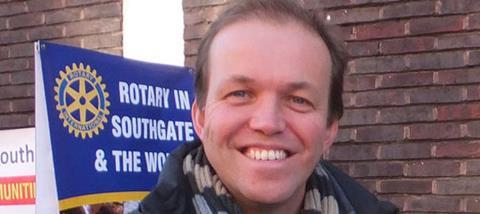 In the midst of swingometers and statistics, it's easy to forget that a number of hardworking MPs across the country and across the parties have just lost their jobs. The reality of living in a democracy is that politicians work for us, the people. And we the people have hired and fired hundreds of people over the past 24 hours. Among this list of winners and losers are a number of Christian MPs:
The Winners
Alistair Burt (Conservative) – North East Bedfordshire
Alistair Burt has held his seat, with a large majority of close to 20,000 votes. Burt has been an MP since 2001 and held various positions in Conservative governments since. From May 2010 to October 2013 he was the Foreign Office Minister responsible for North Africa and the Middle East. In an exclusive interview with Premier, the active Christian said the job was "the best junior government job in parliament".
John Glen (Conservative) – Salisbury
John Glen took 58.1% of the vote - a 2.5% increase from 2015. The MP - who lists among his interests Defence, Foreign Policy and beginning and end of life issues – sits on a number of All Party Parliamentary Groups including 'Historic Churches' and 'Suicide and self harm prevention'. Glen has also been praised for his interaction with his constituents. According to a survey by WriteToThem.com, Glen was ranked as the second most responsive MP. Overall, MPs responded to only 56 per cent of mail sent to them through the site, while John Glen responded to 95 per cent.
Alister Carmichael (Liberal Democrats) – Shetland and Orkney
Alister Carmichael has been returned as an MP in a landslide victory – receiving nearly half of all votes cast. Carmichael is an elder in the Church of Scotland and has voted in favour of same sex marriage and assisted suicide. He has a particular interest in Transport and Trade.
Chris Bryant (Labour) - Rhondda
Chris Bryant tweeted this morning "Delighted I've nearly doubled my majority but fair play @jeremycorbyn has massively outperformed expectations." But the MP, who is a former Anglican Priest and once published a book on Christian Socialism said earlier this year that he's "given up" on the Church after its refusal to recognise same sex marriage. Nevertheless, he is still listed as a 'Christians on the Left' candidate on their website.
Marsha Chantol De Cordova (Labour) - Battersea
Marsha Chantol De Cordova, who is part of Christians on the Left has defeated the Conservative Minister Jane Ellison to win her seat in Battersea, South London. She received 25,292 votes, compared to Ellison's 22,876. Chantol De Cordova's Twitter profile says "Love God Hate injustice & inequality". Upon winning the seat, she tweeted, "I am immensely honoured that the people of Battersea elected me as their MP. I will work for a better future for all my constituents."
The Losers
David Burrowes (Conservative) – Enfield Southgate
As a longstanding MP and well-known Christian face in politics, the news that David Burrowes has lost his seat comes as a big shock to many. The co-founder of the Conservative Christian Fellowship has long been a proud backbencher and voted against assisted suicide and gay marriage. Describing himself as an "evangelical Christian", Burrowes said in an interview with Conservative Home he has a strong commitment to social justice and "could perhaps have ended up as a youth worker if I didn't become a criminal defence lawyer and then a politician."
Caroline Ansell (Conservative) – Eastbourne
Eastbourne was always going to be a tight race between Conservatives and Liberal Democrats. In the end there were only 1,600 votes in it as Ansell lost out to the town's former MP and Liberal Democrat candidate Stephen Lloyd. Ansell is a member of King's Church and tended to vote in line with her party. She received widespread criticism locally for backing the Government's U-turn on child refugees from Syria.
Nicola Blackwood (Conservative) – Oxford West and Abingdon
With a majority of 10,000 in her constituency of Oxford West and Abingdon, no one expected Health minster Nicola Blackwood to lose her seat to Liberal Democrat Layla Moran. The 37 year old became an MP in 2010 and attends St Aldates, Oxford - a large charismatic evangelical church. In an interview with the diocese of Oxford, Blackwood said, "There are Christians in every party and no party has a claim to righteousness. There are more Christians in Parliament proportionally than in the population at large. We have prayers every morning and it is the one moment in the day when you are not on camera and what you say is not going to be taken down and used against you. We have chaplains and there are resources for people of all faiths."
Rob Flello (Labour) – Stoke South
Catholic MP Rob Flello has lost his seat to 26 year old Jack Brereton, meaning the Conservatives have gained a seat in Stoke-on-Trent for the first time in more than 80 years. Flello had been an MP since 2005 and consistently fought against plans to legalise assisted suicide and relax the law around abortion. Outspoken on many issues, Flello also campaigned in favour of religious freedom.
Click here to request a free copy of Premier Christianity magazine