Michele Guinness shares her story of sexual abuse, and says every Christian must play their part in forging a new culture of respect between men and women
The education sector has had its #MeToo moment. By the end of March, more than 10,000 reports of misogyny, harassment, abuse and assault had been posted on the Everyone's Invited website, dedicated to exposing the "rape culture" that young people face today. The sickening stories told by students at both state and private schools, colleges and universities suggested that sexual violence had become normalised.
There was shock. There was outrage. "Enough", we cried. But is the latest scandal enough to curb a pandemic of sexual misconduct? Do we mean enough of these disturbing stories, or enough of this appalling behaviour?
I suspect that, if asked whether they had ever been subjected to unwanted behaviour from a man, many women in our churches may also hold up their hands.
LESSONS IN 'LOVE'
I was 14 years old when an uncle, four years my senior, took me into his bedroom and said he would teach me how to kiss. One day I would be grateful for the lesson, he told me. I was subjected to his hateful slobbering for the next three years, mostly with my mother and grandmother just across the hallway in our kitchen. The thought of what might have happened had they ever gone out still fills me with horror.
For years I wondered why I had complied. Shame, guilt, embarrassment, helplessness? Social conditioning that to be feminine was to be demure, docile and never rock the boat? And what did my abuser get out of it? He was handsome enough to attract any girl in his orbit. He didn't want me, he was simply the arrogant son of an overindulgent mother who believed he could have whatever he wanted. He got a kick out of wielding his power over a frightened 14-year-old.
OUR CULTURE HAS TENDED TO SEE PASSIVITY AS AKIN TO FEMININITY AND GODLINESS
Recent revelations make it clear that presuming Christian men are immune to such temptations is naive. In November 2017, Moody Bible College students Hannah Paasch and Emily Joy launched #ChurchToo, a Twitter hashtag that exploded with stories of women's hurt and pain. The Church's response? A deafening silence.
Within three years, two well-known Church leaders were exposed for having sexually abusive relationships with women. Both Jean Vanier, Catholic priest and founder of L'Arche International for young people with special needs, and Ravi Zacharias, head of a global organisation dedicated to Christian apologetics, had exercised a psychological hold over their victims in the guise of spiritual guidance. What beggared belief was that both protested their innocence to the day of their death, maintaining their manipulative grasp on both victims and colleagues.
TOO CLOSE FOR COMFORT
Some time ago, I was subjected to prolonged stares, personal comments and explicit innuendos by a few men who were part of the leadership of my church. I felt I must have caused, or even encouraged, the attention, and felt too ashamed to even tell my husband, Peter. Eventually, following a sermon my husband preached on sex, several women spoke of unwelcome touches and suggestive body language. It appeared that a previous minister had used flirtation as a manipulative tool to feed his need for adulation, creating a toxic culture of overfamiliarity that resulted in reducing women to feeling like second-class citizens. The following Sunday, Peter made it clear that demeaning women would not be tolerated. "If any approach in this church makes you feel uncomfortable," he announced, "tell the perpetrator to back off, or tell me about it." Giving women an opportunity to speak out, listening to the demoralisation they felt, and naming it publicly lanced the boil.
A SPECIAL RELATIONSHIP
The seductive nature of power shouldn't take us by surprise. It's described in the creation story. In the beginning, both genders have equal value. In Hebrew, the woman is described as an ezer knegdu. Ezer is primarily used in the Old Testament to describe God – a powerful helper who supports and rescues his people. Knegdu, a prepositional clause, means "to stand boldly opposite" – face to face, eyeball to eyeball, if confrontation is necessary. When the creator's plan was rejected, and the special relationship between man and woman broke down, there were two major consequences: woman's "desire" for the man (Genesis 3:16) and man's domination of the woman. "Desire" has no sexual context here: the Hebrew tesuqah refers to a 'gravitational pull'; in other words, a desire to please.
Explaining why she set up #ChurchToo after being subjected to date rape, Hannah Paasch told HuffPost: "I couldn't help thinking about how I had learned to give precedence to men's needs and desires. How I had learned to welcome the advances of those interested in me. How I had learned not to question my own intuition, to overlook warning signs and red flags."
That could have been me – except that a fresh understanding of God's intention at creation and a book on assertiveness helped me see what a pushover I had been. I now understand that assertiveness is not aggression, it is the art of clear, honest communication. It's a way of reappropriating God's gift in relationships, lost in the annals of male dominance and female co-dependency. For Christians, that means a loving but firm approach to communicating our wants, needs and boundaries. A radical stance for women in a culture that has tended to see passivity as akin to femininity and godliness.
THE COST OF SPEAKING UP
Exposing unacceptable behaviour often comes at a cost. The former US gymnast, Rachael Denhollander, was one of more than 200 young girls sexually abused by team doctor, Larry Nassar. He was finally brought to justice 16 years later after Denhollander went public with her story. After training as a lawyer, with the sole aim of defending victims of abuse, and pregnant with her fourth child, she forfeited her privacy and reputation to bring the abuse to light. "How much is a little girl worth?" she asked. The judge called her "the bravest person I have ever had in my courtroom". When asked why she had remained a Christian despite her suffering, Denhollander said: "Only in the Christian faith do we have a God who unfailingly loves enough to always bring justice…What happened to me matters, and it is seen, and it is heard. Someone cares, when no one else did."
The Church needs men who will call out disrespectful behaviour – even if it costs them the acceptance of their peers
We need assertive men who will listen to both women's needs and fears, notice when we are made to feel invisible and call out disrespectful behaviour – even if it costs them the acceptance of their peers, recognition at work or influence in the Church. Psychiatrist Angus Bell, former head of mental health for the north of England, puts it this way: "While women can have an unhealthy need to please men, men can be addicted to power and use sexual desire to achieve it. They have a tendency to see woman as a passive but desired object, there to service their needs. But they must surrender their power, as Christ surrendered his at the cross, so woman can be the strong and powerful partner she was made to be."
Rochester Diocese is currently the only Church organisation in the country to partner with White Ribbon UK, a charity aimed at ending male violence against women by encouraging men and boys to make a promise to stand against it. Rt Rev Simon Burton-Jones, the Bishop of Tonbridge, wrote in the diocesan newsletter: "I would encourage men to take the White Ribbon promise with me. To be an upstander when it counts. To make the world a safer place for women to live and flourish in because they are being listened to and men are taking responsibility for their own actions." How else can the Church fulfil its God-given calling to champion healthy relationships between men and women?
SOLVING THE BLAME GAME
Norfolk chief constable, Simon Bailey, blames pornography for "the culture of misogyny and sexual harassment that goes unchallenged in some schools". Parents blame teachers, who don't have a crystal ball and can't see behind closed doors. Schools pass the responsibility on to parents, without any idea of what is being modelled at home. And everyone throws the impossible onto the improbable – the government. A hopeless, vicious circle, if ever there was one.
The Church has access to people of every age, race and background: in homes, services, Sunday schools, youth clubs, and through school assemblies. We have the tools to contribute to a healthier, more wholesome society – if we have the courage to use them.
I am blessed with five grandsons. I want them to grow up in world when men are seen as allies, not enemies. Where right theology leads to right relationships. My grandsons need to grow up hearing stories of women – biblical, historical and contemporary – who have changed the world. They need to see women standing side by side with men in leadership and at the kitchen sink, supporting one another as God intended.
The Church must be a safe space, offering healing, listening, prayer and professional counselling to those who have been affected. But it should go further, challenging the stereotypes of the passive, amenable woman who lives to serve and never reveals unladylike emotions, and the alpha male leader who confuses vulnerability with weakness. We need courageous women to express how demeaned we can still feel, and sensitive men who are empathetic listeners. It's not just power-hungry, manipulative men who behave inappropriately, it can be kind, ordinary men who probably don't have a clue that they are being offensive.
Why I signed up for First Man Standing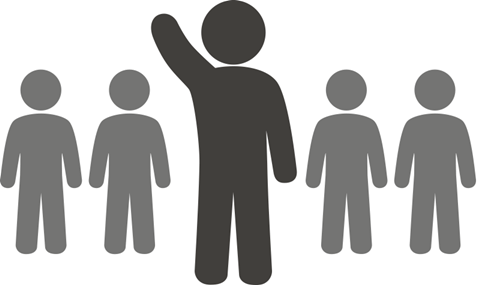 Some years ago now, I turned up to my first-ever meeting of the Evangelical Alliance council. The great and the good were there, and I was this boy from Dagenham. Feeling somewhat insignificant and wondering if they had made a mistake, I looked for someone to talk to. I ended up introducing myself to a very humble, unthreatening, albeit academic-looking guy. It turned out that he was the international director of Tearfund. So much for helping me feel less intimidated.
What happened next was profoundly influential in my Christian walk. He started to tell me how rape and abuse was systemic in a bunch of nations. He told me how much abuse of women and girls was happening right here, right now, in the UK. I felt an intense frustration and anger building up inside me. What he didn't know was that I had been working on something called The Code, a twelve-point biblical, Christ-centred set of values for men to aspire to live by. It was an incredible meeting of minds and hearts that day.
Peter Grant later went on to establish the Christian charity Restored with Mandy Marshall, which aims to end violence against women. We partnered together to launch First Man Standing and they have supported us as we have developed The Code, which now includes books, podcasts and all sorts of resources designed to help men live God-honouring lives (codelife.org).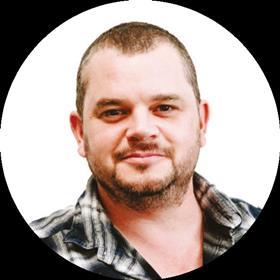 Point eight of The Code states: "I will treat all men and women as brothers and sisters." Point ten says: "I will use my strength to protect the weak and stand against the abuse of power."
Since the launch of First Man Standing, more than 1,500 men have signed up to an online community committed to standing up and speaking out about violence against women – be it in their families, churches or workplaces. Quite simply, we can't stand by. It is an injustice on a scale that is emotionally hard to comprehend.
Many years later, I had the trauma and horror of having to navigate the abuse of women in my own family. Most of us know women who have been abused by men. Yes, the reverse happens as well, but for now, could I encourage any man reading this today to take a stand against the abuse of women and girls. Sign up. Make difference. It affects us all. Click here to find out more.
Carl Beech
President, Christian Vison for Men, Edge Ministries.
A NEW NORMAL
We need to build a Church where there is no tolerance of harassment, no personal comments about our appearance, no invading our space, no putting women down or patronising us. Away with the conspiracy of silence that makes us shirk tough topics because they're uncomfortable. We are passive where the Bible isn't. Several stories describe the tragic consequences of sexual misconduct – Tamar, Dinah, Bathsheba, the gang rape of the concubine in Sodom. But there's also Boaz, who doesn't abuse Ruth's offering of herself but treats her with courtesy and respect. By not facing up to uncomfortable issues with honesty and humility, we fail to enable our own, and the next, generation to live up to our God-given potential.
In a society that treats the flesh as a separate entity from the soul and spirit, it is imperative that young people learn to honour their own bodies and understand the impact of their sexual behaviour on their emotional, spiritual and physical wellbeing. They need a safe space where they can share their pressures, anxieties and questions, and be equipped to handle matters of consent wisely and assertively. We need to explain the corrosive seduction of manipulative power, the destructive implications of abusive social media, and the dangers of pornography, using well-documented stories of the crippling degradation felt by its victims. The reality of the sex trade might just jolt their innate sense of justice into personal responsibility. Our best weapon in influencing the hearts, and not just the minds, of the next generation is in the unashamed, personal story rather than a doctrinaire approach. And that means living and breathing what we preach. Young people can smell hypocrisy 1,000 miles away. Convincing boys that women are not overgrown Barbie dolls, and girls that male desire does not equate to love, may not be easy, but it's a message that could change their lives, and our world, for the better.

Michele Guinness was brought up in a practising Jewish family and worked for many years as a presenter, researcher and writer for national TV and radio. She is the author of 14 books, most recently The Contemporary Woman (Hodder & Stoughton). Married to a retired vicar, the couple have a grown up son and daughter, and six grandchildren.
View full Profile