The Premier Christianity team (and friends!) pick their favourite books to get you through your holidays
In Search of Satisfaction - J California Cooper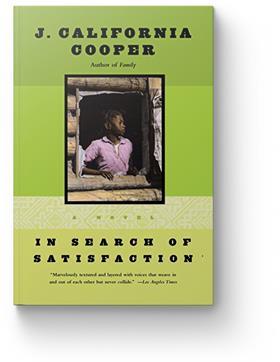 If you want an epic read that spans the generations, In Search of Satisfaction is one to read. J California Cooper is an award-winning writer and playwright and happens to be one of my favourite authors. I have all her books, but this one is my absolute favourite. The novel begins with Josephus and the generations of his family that come after the American Civil War. The saga brings you close to his family and deep into their hidden motivations. Cooper explores how far each will go for wealth, power and love against the backdrop of slavery, race, class, politics, legacy and faith. I've recommended this book to all my friends, and read it so many times I've had to buy several copies to replace my previously worn-out ones! A great holiday read.
Charmaine Noble-McLean is station director for Premier Christian Radio and Premier Plus. Listen live and on demand at premier.plus
This Is Not America - Tomiwa Owolade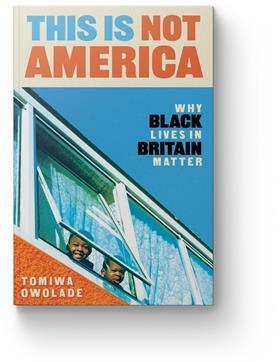 I'm intrigued by the title and premise of This Is Not America: Why black lives in Britain matter. This brand new book is written by Tomiwa Owolade, a rising star in British journalism, and aims to critique our tendency to equate the fight for racial justice in the US with what's taking place in the UK. I'm bracing myself for a challenging read, perhaps because I know the truth of it already – that too much of the lens through which I see my identity as a Black woman (and in my case, a Black Christian woman) – is shaped by American history and ideas.
Chine McDonald is an author, broadcaster, director of Theos and Premier Christianity columnist
Summary Justice - John Fairfax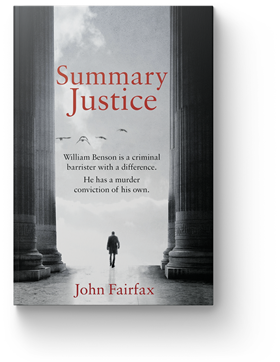 In a rare break from reading theology, I've been really enjoying the works of John Fairfax (real name William Brodrick) who is a friend of mine from when we both worked with the homeless in London. These interesting, nuanced mystery books are centred around a young-ish man who becomes a brilliant, much sought-after barrister after having spent time in prison for murder. Not only are they page-turners but the characters are complex and the themes explore questions of forgiveness and redemption. I suggest reading them in order, starting with Summary Justice.
Dr Lucy Peppiatt is principal of Westminster Theological College (WTC) and Premier Christianity's resident systematic theologian
My Last Supper - Jay Rayner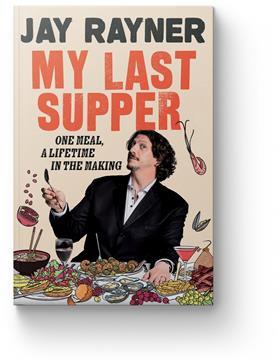 At the moment, I'm reading Jay Rayner's My Last Supper: One meal, a lifetime in the making, a gloriously, funny and energising celebration of food in life, inspired by the question: "You're about to die. What would your final meal be?" As Christians, we are familiar with last suppers. Eating and drinking is central to our faith.
Also, having had a moving audience with the Pope recently, I'm reading his encyclical, Fratelli Tutti: On fraternity and social friendship (Twenty-Third Publications). The Pope reminds us that goodness, love and justice "have to be realised each day". Maybe this might be easier if we lived each day as if it were our last. In which case, as well as seeking God's mercy, I'd eat oysters, let those I love know I loved them and read Psalm 23.
Most Rev Stephen Cottrell is the Archbishop of York
The Sparrow - Mary Doria Russell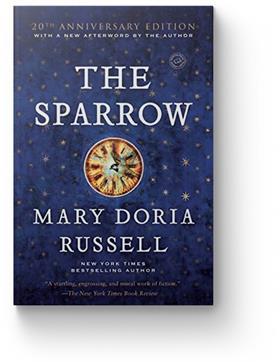 The Sparrow by Mary Doria Russell is one of my favourite and most thought-provoking reads of the past year. This sci-fi novel chronicles the doomed journey of a Jesuit priest and his companions as they fly deep into space to engage with an otherworldly civilisation. The vast storytelling touches upon the deepest questions of our lives – identity, calling, faith, sacrifice, suffering – and constantly asks the question: "What would you do?" It draws parallels with the Jesuitical missions to the New World 500 years ago. I would encourage anyone with an interest in missiology to pick up this beautifully written piece of speculative fiction.
Rev Mark Nam is an Anglican priest and founder of TheTeahouse.org, which supports leaders of Chinese heritage
The Book of Common Courage - KJ Ramsey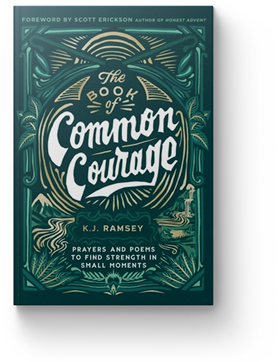 The Book of Common Courage by KJ Ramsey is a mixture of prayers, photography, poetry and prose. The book is a word-for-word journey through Psalm 23, exploring the comfort that Jesus, our good shepherd, brings to our hurt, confusion and weariness. It's a book you can dip in and out of for courage, hope and beauty, and will be a balm to your soul.
Rachael Newham is an author and the mental health-friendly church project manager for Kintsugi Hope
In Thy Presence - Lev Gillet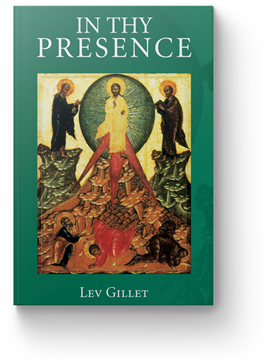 In Thy Presence by Lev Gillet gives us a creative way to hear God's voice in a monologue through which he expresses his love for us and his commitment to our salvation. This can very easily work as a daily devotion with a short chapter read each day. I'd also recommend another of his books, Jesus: A dialogue with the saviour (Educational Services). In prayer, we often struggle to hear God's voice but this book amplifies the sweet, gentle and encouraging voice of our loving saviour and provides an opportunity for reflection on how we may best listen and respond.
His Eminence Archbishop Angaelos OBE is the Coptic Orthodox Archbishop of London and papal legate to the UK
How I read 100 books a year
Since 2017, I've been reading around (or sometimes, slightly more than) 100 books a year, sharing my progress, book reviews and thoughts via Twitter, Goodreads and my blog.
I'm often asked how I read so many books – and the two easy answers are that I'm a quick reader, and I have a job that requires me to read several books during my work hours.
As an evangelical, Reformed and charismatic Christian, a core part of my faith is engaging with the Bible, which just happens to be a library of books. During my daily quiet time, I'll read some scripture, a page from a 365-day devotional and part of a commentary. This habit alone means I get through as many as 14 commentaries and devotional books a year.
Reading during my lunchbreak adds up to five hours of reading time a week. I also commute at least once a week, and that can be concentrated reading time if I want it to be. I work for a Christian publisher, and so I have to read at least the books I work on (my boss and authors will be glad to know!).
My other habit is 'the bedtime book'. Reading a little bit of something chunky before bed gets some reading done, and also is better than being on a screen. Just ten pages a day over 50 days adds up to a 500-page book. It's a flippant thing, but the bedtime book really helps me relax, and also grind through some things I've been meaning to read.
Reading books is not a competition, or something to be suffered. You don't have to finish a book you don't enjoy, and you can reread things you do enjoy.
Not everyone needs to read 100 books a year – or even a book a week! I don't want to guilt-trip anyone into trying to read a certain number of books, even though I do think most of us can read more if we put the effort in. Most importantly, as the prolific author, preacher and book-collector Charles Spurgeon said: "Visit many good books, but live in the Bible."
Tom Creedy is editorial director at IVP. He reviews books for Premier Christianity in a personal capacity.
The Catholic Religion - Vernon Staley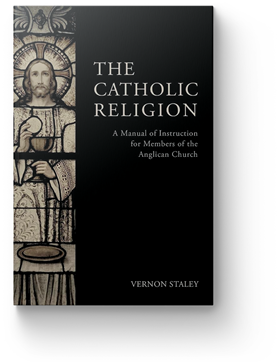 Vernon Staley's The Catholic Religion and Archibald Knowles' The Practice of Religion (Morehouse-Gorham) are two fantastic books of instruction and devotion in the Anglican tradition, outlining the faith, the Church's heritage and our fundamental beliefs. Handy for laity and clergy alike, these books provide a great background into the English expression of the catholic faith.
Rev Calvin Robinson is a Free Church of England deacon and a presenter on GB News
The Space Trilogy - CS Lewis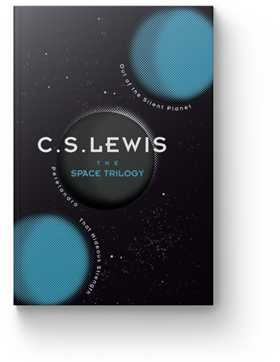 CS Lewis' The Space Trilogy is not an easy read. Nor is it his best work, in my opinion. Many don't even realise Lewis wrote science fiction, much less read these three colossal volumes. So, why bother? Although they were written nearly a century ago, these books explore numerous contemporary themes: gender identity, mental health, sex, animal rights, aliens. They raise pertinent questions, including how far we can trust technology, whether science and religion are in conflict, how we should treat those who are different to us, and the future of humanity. They consider important theological issues around suffering, sin, justice and redemption. Unlike The Chronicles of Narnia, these books are not child-friendly (sexual assault, murder and demon possession all feature); however, the characteristic Lewis charm, creativity and storytelling make them a gripping read.
Ruth Jackson is a producer and presenter for Premier Christian Radio's Unbelievable? radio programme. She also hosts 'The CS Lewis Podcast' and the 'Unapologetic' podcast. Listen now at premier.plus
The Dutch House - Ann Patchett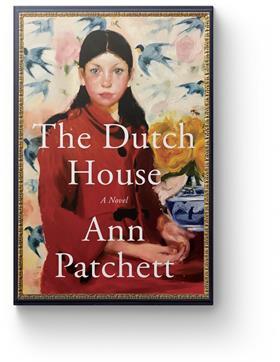 My favourite novelist of all time is the Catholic writer Ann Patchett. I say this despite having read just one of her many books. The Dutch House is a multi-generational tale set in a house in Philadelphia that is so vividly described it almost becomes a character of its own. The story unfolds over five decades and is exquisitely written. So much so that I'm strangely daunted at the prospect of reading another book by Patchett! I think this is because I know how much her work demands your full attention and I want as much head space as possible to engage properly. The more switched on you are as a reader, the more you'll appreciate her writing. So find a silent spot, minimise all distractions and put a decent chunk of time aside. You won't regret it.
Sam Hailes is editor of Premier Christianity
The Great Gatsby - F Scott Fitzgerald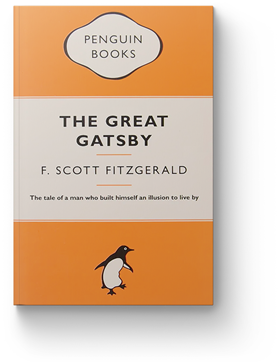 I recently reread The Great Gatsby by F Scott Fitzgerald; it captivated me, just as did when I read it first as a teenager. The enigmatic anti-hero, bootlegger Jay Gatsby, is a compelling figure, and the book itself provides a well-drawn picture of 1920s America. It's about tragedy and broken lives, false hopes, fake dreams, and the underlying question of what is real and what is not. At the heart is an idealistic love that gives it life for a wrong it did not commit. I can't draw a parallel between Jay's love for Daisy and the love of Christ for the world, but there's something in this book that always makes me think about the nature of love and sacrifice. Hauntingly beautiful, and ultimately thought-provoking.
Sheila Jacobs is a writer, editor and the author of A Little Book of Rest
The Vulnerable Pastor - Mandy Smith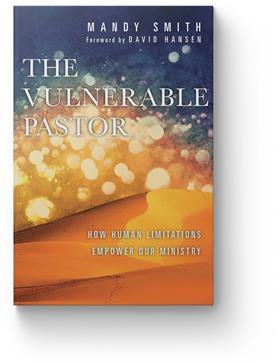 I am tired of the kind of leadership that is all about profile, successful image and relentless positivity. I long for leadership that is real, honest and humble. Mandy Smith, lead pastor of University Christian Church, Cincinnati, Ohio, promotes the second kind in her book, The Vulnerable Pastor. Smith's basic idea is that we should not be ashamed of our weakness, but instead allow God to work through our limitations. She says: "If feeling our own weakness makes us rely on God, and if the best ministry grows from reliance on him, then our weakness is a ministry resource." That powerful sentence is one I often share with other leaders, and continually repeat to myself. It encapsulates a key ingredient in ministry effectiveness – that God's strength is best seen in our weakness (2 Corinthians 12:10).
Tony Horsfall is an author, retreat leader and mentor. He is a main stage speaker at this year's New Horizon in Coleraine, Northern Ireland, which is officially sponsored by Premier Christianity. Find out more at newhorizon.org.uk
Everything Sad Is Untrue - Daniel Nayeri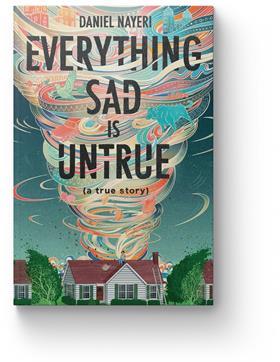 Daniel Nayeri's true story of growing up in Iran and then fleeing to Oklahoma, aged six, after his mother's conversion to Christianity is possibly one of the most unusual memoirs I've ever read.
Written from the point of view of Daniel (or Khosrou) as a young boy, Everything Sad is Untrue (a true story) is told in the form of a fantastical tale to his classmates, who relentlessly shame Daniel for all the ways that he (and his mother) are different. Weaving tall family tales and Persian legend into his own story, the book – which reads more like a novel than a memoir – bounces between incidents on the school bus and a young Khosrou's unreliable imaginings of a family left far behind, never to be seen again. The title, taken from JRR Tolkien's The Lord of the Rings is a subtle, creative nod to Nayeri's own faith. It's a poignant tale, originally told, and a deserved prize winner.
Emma Fowle is assistant editor of Premier Christianity
Memorizing Scripture - Glenna Marshall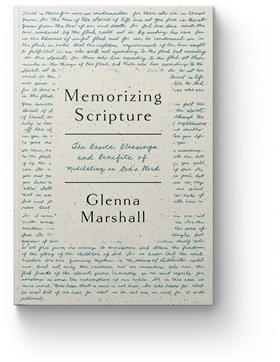 I was drawn to Memorizing Scripture by Glenna Marshall because I can still instantly bring to mind the Bible verses that I learned as a child and teenager, but my efforts in memorising scripture as an adult haven't been too successful – or regular.
Marshall's new book is a real encouragement, exploring not only the 'how' of scripture memorisation but the all-important 'why'. The author provides a great array of practical ideas and examples from her own story (as well as sharing the impact memorisation has had), and also includes helpful resources, including apps, at the back.
This title is featured within the book club pages of the August issue of Premier's Woman Alive magazine, where you can also read my interview with Glenna.
Claire Musters is a writer, speaker, editor, church leader and the host of the Woman Alive book club. Subscribe now at womanalive.co.uk
The Next Jihad - Rev Johnnie Moore and Rabbi Abraham Cooper
The Next Jihad is a powerful book that exposes the escalating crisis of Christian persecution in Africa. With a skilful blend of personal stories and geopolitical analysis, Rev Moore and Rabbi Cooper depict the brutality faced by Christian communities, urging international intervention. Despite its sombre theme, it also instils hope by showcasing the unwavering faith of persecuted communities. It is a significant contribution to the discourse on religious freedom and human rights in today's world.
Muyiwa Olarewaju is director of Premier Gospel. Listen live and on demand at premier.plus
Stand up and Deliver - Andy Kind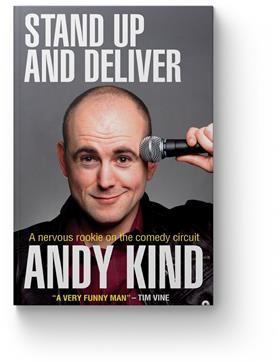 When I wrote my first book, about being a Christian and a comedian, I deliberately distanced myself from Andy Kind's Stand up and Deliver to avoid being influenced by it. More fool me. I should have picked this up far sooner – an honest, hilarious take on the tentative first steps of a comedy career. Faith and funniness runs through this book like letters in a stick of rock. It's probably for the best that I didn't read this when I began writing – I'd have put down my pen (or old version of Microsoft Word, complete with animated paperclip) in defeat and admiration. Andy Kind is effortlessly funny on every page.
Paul Kerensa is a comedian, broadcaster and author
Where The Crawdads Sing - Delia Owens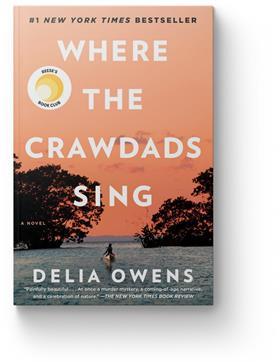 If immersive prose and compelling characterisation are what you look for in a novel, then Where The Crawdads Sing by Delia Owens will not disappoint. This bestselling novel, set in 1950s-60s North Carolina, follows a young girl named Kya Clark growing up in poverty on the marshes. Faced with isolation and discrimination after she is abandoned by her parents, Kya turns to her natural habitat for solace. She learns to raise herself in the wild and becomes an expert ethologist in the process.
This plotline runs parallel to one following the investigation into the apparent murder of Chase Andrews. The two converge in the concluding chapters, in which a morally dubious ending leaves you feeling ambivalent towards the protagonist.
Megan Cornwell is deputy editor of Premier Christianity
Repackaging Christianity - Andrew Atherstone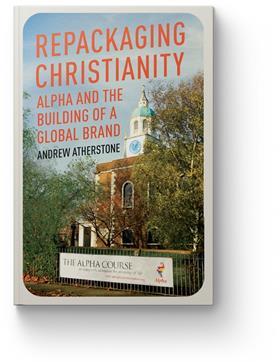 Repackaging Christianity is Andrew Atherstone's thoughtful, provocative, personal exploration of how Alpha brought an innovative approach to evangelism. Reading Christian books can often be either too exalting or too honest, but this book strikes a healthy balance of bringing incisive, critical questions while remaining hopeful about the ways that Christian leaders and movements carry life, change and culture-shifting impact.
Sarah Yardley is an author, speaker and the mission and ministry lead at Creation Fest