The Bible doesn't talk about retiring, says Carl Knightly. Whatever age we are, we still have value, worth and a part to play in the family of God
A few years ago, when I was in my 30s, I described myself as being on "the right side of 40". I uttered this phrase at a prayer meeting where many older saints were present. As soon as the words left my mouth I wished the ground would swallow me up.
I wonder if you've ever said something similar, like: "She's doing very well for her age." Hopefully you've never described anyone as being "over the hill".
Broadly speaking, when it comes to age, our society's message is that the older you get, the worse things become. Many older people have felt the impact of conscious or unconscious ageism, often feeling marginalised as a result. A recent United Nations report found that half the people in the world hold ageist attitudes.
At a time in their lives when older people may need fellowship and community the most – perhaps being less mobile, living alone due to children having grown up or the death of a spouse – many can feel lonelier than ever. Around 5 million older people say the TV, or their pet, are their main form of company.
In my work, first with Pilgrims' Friend Society and then leading Faith in Later Life, I have learned much about and from older Christians and I have been hugely blessed. Older age is not a one-size-fits-all; there will be some who feel tired and frail, and others hugely active and involved with many things. Perhaps the majority are somewhere in the middle. What would be interesting to know is how they feel about their value. Because they are precious.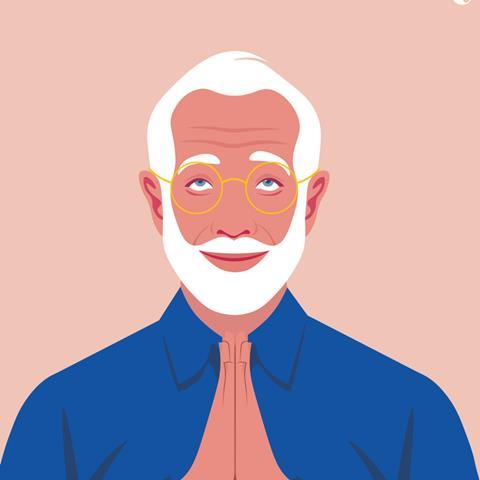 Older Christians are a blessing and a vital part of our society and Church family. Psalm 92 reminds us that the older believer will flourish and still "bear fruit in old age" (v14), while testifying to God's goodness. Who better to point to God's love and faithfulness than an older Christian who has followed Christ over many decades of life?
BETTY'S EXAMPLE
Yesterday I attended a thanksgiving service for a dear friend, Betty, who had died earlier in the year, aged 100, 'promoted to glory' in her sleep. She would dispute it, but she was a prime example – by God's grace – of an older Christian who flourished and bore fruit right until her final day.
I had the privilege of attending her (socially distanced) 100th birthday party last year in her care home. As she spoke, she continually told of God's goodness and faithfulness as she reminded her guests of the importance of turning to God in prayer and holding on to him in difficult times. She recalled her 21st birthday, also held in difficult times during the second world war. Betty had a remarkable, God-given attitude – a result of allowing him to shape her over so many years and through so much experience. She was rather deaf, bent over double, had arthritis in her hands and digestive problems which troubled her greatly. And yet she knew God was with her and, importantly, she knew she still had a job to do: to point to Jesus. Despite not initially wanting to go into a care home, upon her arrival she told me that God was in control, and she would treat that place as her mission field.
WE ALL HAVE A RACE TO RUN, BUT WE DON'T NEED TO BE USAIN BOLT TO DO IT
Betty was a hero of the faith because she had a godly wisdom that could only come with a lifetime of following Jesus. Despite her many ailments, she always counted her blessings.
Betty's life had such an impact on me because of her assurance and trust in God. At her birthday party, as she reflected on the current pandemic and urged us to keep going in prayer, she said: "I'm on my way home, it's OK for me!" Betty knew her value and where she was headed.
One morning, I was grumbling to Betty about my children (aged five and seven) waking me up at 5:30am. She quietly and humbly, yet matter-of-factly, shared with me that she was up at 5:30am every day praying.
She was a praying powerhouse – not because she was strong, but because she found her strength in her Lord. Isaiah 40:31 sums this up when it says: "those who wait for the Lord shall renew their strength, they shall mount up with wings like eagles, they shall run and not be weary, they shall walk and not faint" (NRSV).
GOD KNEW US IN THE WOMB AND HE PROMISES TO BE WITH US TILL THE END
Now, more than ever, the prayers of older 'prayer warriors' are vital. So many people – young and old – have suffered physically, mentally and financially due to the coronavirus pandemic. There is an epidemic of loneliness across all ages and, as ever, there are people across the nation and beyond who haven't yet heard the good news of the gospel. We all have a race to run, as it says in Hebrews 12:1, but we don't need to be Usain Bolt to do it.
GENERATIONS TOGETHER
In too many churches there is still a lack of focus on older people, whether that is discipleship and encouragement of older Christians, or evangelism with or for older people. This was a key driver behind Faith in Later Life being created, to encourage and equip churches in serving and empowering their older members, and in reaching older people with the love of Christ.
Over the last few years, we have slowly seen an increasing focus on older people. Many churches now recognise the important role that older members of the congregation can have and how they, like any age group, must be supported and empowered in equal measure (and not inadvertently ignored).
Some years ago, two older friends told me a story. During a Sunday service, their vicar asked all the older people to identify themselves, and all those under 30 to identify themselves. He then paired each young person with an older person. My friends paired up with a young woman in her 20s and they started to spend time together, eventually becoming close friends. As the young woman was approaching her 30th birthday, she invited my older friends to her birthday party. They initially declined, saying they didn't want to get in the way, but she insisted: they were not in the way. This older couple in their 70s had become this young woman's best friends.
WHATEVER OUR AGE OR STAGE, GOD ALWAYS HAS PLANS FOR US
Society perhaps doesn't value older people in the way this young woman did. But they had made a huge difference to her life – thanks to the intentionality of the vicar who recognised the value of intergenerational friendship.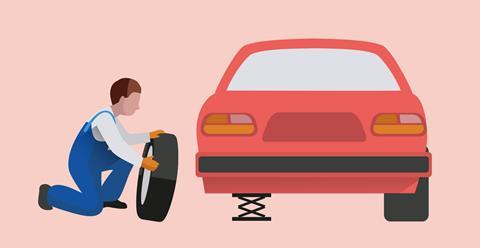 Re-tyred
Approaching retirement is a key point in many people's lives. Your children may have finally left the family home. You may be looking forward to spending more time in the garden, on the golf course or to taking that cruise you've always dreamed about. None of these are wrong in themselves but, behind them, sit multimillion pound industries designed to sell you leisure activities now you have 'checked out' and finished your 'working life'.
Society often judges us on what we can provide or produce. It seems to think we stop being productive when we retire (although Captain Tom didn't think so!) but, interestingly, the Bible doesn't talk about retirement. We find our value as people made in God's image, "created…to do good works, which God prepared in advance for us to do", as it says in Ephesians 2:10. There is nothing about those good works finishing at the age of 65, 70, or even 80!
Rev Roger Hitchings, a pastor and author of books focused on older age, once used the phrase "re-tyred not retired" in a seminar he gave, and this captures God's purpose well. Whatever our age or stage, God always has plans for us. There may be a change, we may need a pit stop and to put on new tyres, but we continue running the race.
SUSTAINING POWER
God knew us in the womb and he promises, in Isaiah 46:4, to be with us till the end, saying: "Even to your old age and grey hairs I am he, I am he who will sustain you. I have made you and I will carry you; I will sustain you and I will rescue you."
You may feel tired, frail or have a disability that prevents you from getting involved. You may not be comfortable returning to the church building yet as Covid-19 restrictions are lifted. But you are still precious and valuable to your church community and to God.
Maybe you are a Betty. Or maybe you're a younger person who hasn't realised the blessings that can come from so many older people in your church. If so, why not take the time to seek out the Bettys in your midst?
You may be an older person and a leader at your church; you may serve on the pastoral team, run the creche or serve the tea on a Sunday. You may be a younger person in church who has benefited from the often unsung and modest older Christians. Christian community is at its best when all ages are involved. No matter how old you are, you are needed.

Carl Knightly is director of church networks at London City Mission. Prior to this, he was CEO of Faith in Later Life, a national Christian charity focused on older people Carl is a speaker and commentator in the Christian media
View full Profile