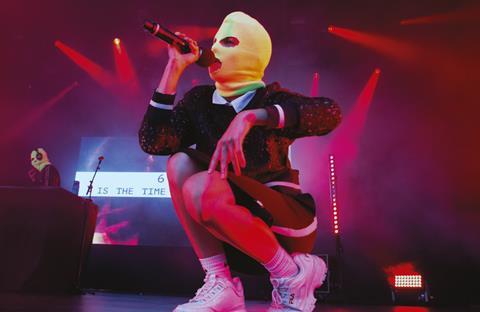 Pussy Riot would never have performed at the Christian festivals I attended as a teenager, nor would they ever have been invited. But when it was announced that the Russian feminist punk rock band would be the artists in residence at Greenbelt 2018, it felt apt.
My first encounter with Greenbelt was in 2011. I was working at the Evangelical Alliance and had been given a press pass to attend the festival, do some interviews and write about it. My childhood had included summers at Newfrontiers' Stoneleigh Bible Week or Soul Survivor – places in which my faith was formed and I got an annual 'filling up', ready to go back into the scary non-Christian world of school, armed with my highlighted Youth Bible and 'What Would Jesus Do?' bracelet. I had never even heard of Greenbelt.
But by the time I had reached my mid-20s, I longed for something different. When I arrived for the first time, I felt myself exhale. It instantly felt like a place I could let go. A place of freedom, to think and ask questions and explore issues of life and belief.
As I looked at the programme, there was no teaching, and no worship in the sense that I understood it. Instead there were talks and debates, arts, crafts and bands that my non-Christian friends would have heard of. There was even space for silence and meditation. There were people who had found a home at Greenbelt when they had felt excluded from other church spaces.
I have not missed a Greenbelt festival since, and have increased my involvement in it over the years, recently becoming its vice-chair. Clearly, I'm one of its biggest fans. In this place, or more specifically, late into the night at the Jesus Arms (the on-site pub), I have formed deep friendships, drink in hand. I've chaired panels and spoken on topics including Black Lives Matter, Beyoncé, the role of women in the Church and climate change. I've sat in the hot sun at the Glade Big Top listening to Russell Brand talk about Jesus.
Next year, Greenbelt celebrates its 50th year. It's the only place where the likes of Rowan Williams and Justin Welby can be spotted alongside Sinead O'Connor, Mavis Staples or Bono; where people like Jack Monroe (aka The Bootstrap Cook) and atheist scientist Richard Dawkins can find a place of welcome. It's where some of the world's leading thinkers can share their thoughts in front of an audience that welcomes them – and might even give them pause for thought about the perceptions they hold of Christians.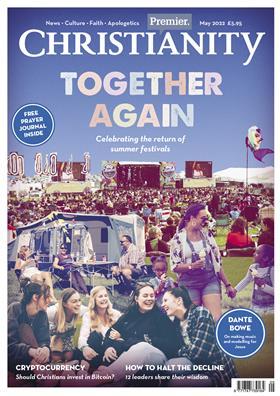 That's not to say that Greenbelt is perfect. The team recognise that it has not done enough to convince many churches that it really is a Christian festival. Part of its draw has been the space it has occupied on the fringes of the Church, providing a home for the disillusioned. But in the next few years, it's likely that the world will be asking different questions of the Church. As the traditional ways in which so many have belonged to church communities and believed in Jesus change, I believe Greenbelt – a place which engages in real-life issues and blurs the so-called sacred-secular divide – will provide a much-needed space: somewhere to believe in.
This article was first published in our festivals-themed May print issue. Subscribe now to receive the print issue for just £1.
For more information and to book tickets visit greenbelt.org.uk

Chine McDonald is a writer, speaker and broadcaster. She is director of Theos, the religion and society thinktank, and previously headed up public engagement at Christian Aid. She is the former communications director for the Evangelical Alliance. Her latest book is God Is Not a White Man (Hodder & Stoughton). She studied theology and religious studies at the University of Cambridge and is a trustee of Greenbelt Festival and Christians in Media
View full Profile