It is 650 years since Revelations of Divine Love, the first book to be written in English by a woman, was published. As Claire Gilbert reflects on losing her mother as a child, battling cancer and living through the Covid-19 pandemic, she finds Julian's writings are as relevant today as they were six centuries ago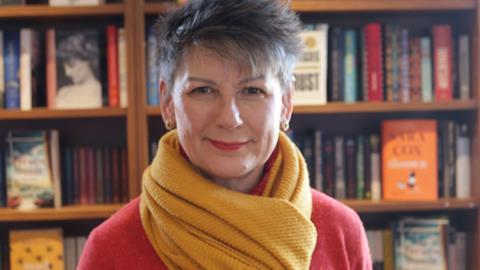 I first read Revelations of Divine Love while studying for my theology degree. The 14th century mystic shone out as a bright, lively thinker among dry-as-dust theologians. Julian of Norwich didn't try to organise God, but spoke simply and beautifully of what she had been shown, inviting her readers to open themselves to see also. I loved her instantly.
Years later, I wrote my doctoral thesis on Julian's work in relation to the ecological crisis. And not long after that, in March 2019, I was diagnosed with myeloma, a cancer of the blood. Julian changed from being the subject of my academic study to being my spiritual guide through two and a half years of gruelling treatment.
Julian saw the unacknowledged grief of the plague turn into anger and fear; and I see that among us, today
She taught me how to walk towards pain and fear, to receive it porously, and to let it transform me. Because of Julian, my cancer became a source of joy instead of one of bitterness. During my treatment, I wrote a diary in the form of letters to beloved friends, which was later turned into a book, Miles to Go Before I Sleep (Hodder & Stoughton). Julian is a steady presence throughout.
Those letters, and the cancer treatment they describe, gave me my voice.
Looking to God
As I emerged from my illness, I heard what can only be described as a call to tell Julian's story - partly in homage to her - with the same depth of feeling and honesty I had discovered in writing my previous book. It would need to be written in the first person, because I would be writing from Julian's heart as if it were my own. I didn't know if she would let me!
In her writings, she insists that we look not at her but at the God she encountered in her visions. We know almost nothing about her. We don't even know where she is buried. All we have is her exquisite text. So I had to engage my creative imagination and invent her story.
She taught me how to walk towards pain and fear, to receive it porously, and to let it transform me
Over a period of six months, early each morning, I would wake as if called by her. As I wrote, I would enter a meditative state, listening to her story and feeling her words in such a way that I, too, seemed to be experiencing the visions they describe. The words were drawn from the depths of me like prayer.
Looking in a mirror
The book is Julian's autobiography, but it is also mine. The account of her being made to witness her father's death from the plague when she was just seven years old is taken from my own experience of being made to sit with my mother who was dying of cancer, when I was a child.
Her feeling of claustrophobia in having to run a household, when all she wants to do is read or be alone in nature, is my feeling too. She longs for a room of her own in which to write, where she cannot be disturbed, and so do I. She wants to be left alone to contemplate her beloved Lord, and so do I. We both have hot flushes, suffer catastrophic constipation and pace like a wild, animal caged.
Julian saw the unacknowledged grief of the plague turn into anger and fear in the 14th century, and I see that among us, today, as the Covid-19 pandemic fades into the past but its many scars remain.
She saw the Church fail to feed the spiritual hunger of the people, and I see that too, today. She may have lived 650 years ago but the human condition does not change and nor, it seems, do the mistakes we make.
And so the book I, Julian came to birth in me as an homage to this remarkable woman who has been by my side throughout my life. She is a woman who speaks into our modern day as well as she did her own, bringing heartfelt solace: "All shall be well, and all shall be well, and all manner of thing shall be well."
I, Julian by Claire Gilbert (Hodder Faith) is available now, and reviewed here

Dr Claire Gilbert is the founding director of the Westminster Abbey Institute. She has worked for the Archbishops' Council of the Church of England as policy adviser in medical ethics, and is a lay Canon at St Paul's Cathedral. She co-founded the St Paul's Institute in 2003. Claire is visiting fellow at Jesus College, Univeristy of Cambridge, and has been a member of numerous public and advisory bodies. She has authored many books. Her latest, I Julian (Hodder) is available now.
View full Profile