Neymar once said, "Life only makes sense when our highest ideal is to serve Christ". But how can he justify being paid £515,000 a week to play football?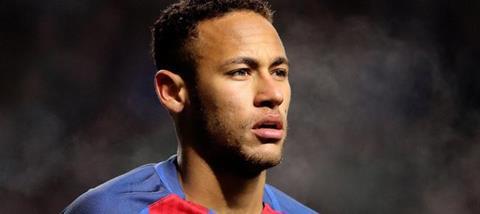 Brazilian footballer Neymar da Silva Santos Júnior is poised to become the most expensive player in history when he joins Paris Saint Germain (PSG) from FC Barcelona for £198m.
The transfer fee is more than double the current record fee of £89m which Manchester United paid Juventus for Paul Pogba last summer.
Neymar was born in Mogi das Cruzes, São Paulo. He is the son of a former footballer and fell in love with the game from an early age. He started his career at Santos, the club were Pelé spent most of his career, and then moved to Barcelona in 2013.
So why have PSG decided to pay such an unfathomable amount for this 25 year old player?
Neymar is one of the biggest names in world football, possibly only eclipsed by his almost-former teammate Lionel Messi and Real Madrid's Cristiano Ronaldo. He is the current captain of the Brazilian national football team, an honour he was given while still only 22. His signing will represent a big statement from PSG and their Qatari owners. While PSG do not have the prestige of Barcelona, the move is seen as one which will allow Neymar to achieve his full potential as the main man in PSG's team.
100% Jesus
Neymar has professed his Christian faith both visually and verbally on a number of occasions. He once said, "Life only makes sense when our highest ideal is to serve Christ".
After winning cup finals for club and country, he has been known to wear a headband bearing the words "100% Jesus". When Neymar was in the Santos youth team, a contribution from the local evangelical church helped pay for a new field for him and his teammates to train on. He began to wear the headband as an outward appreciation of God's provision for his career.
If media reports are to be believed, Neymar is going to be paid £515,000 a week.
Some might be wondering how he can reconcile this astronomical salary with following God? Well, football has certainly moved into another realm when it comes to the sums of money involved. But that's hardly the fault of the players. They are merely benefactors of the competitiveness of sponsors and media empires.
Besides, there's nothing wrong with being paid large amounts of money. What's important is the stewardship of that money. If you are a follower of Jesus, having over half a million pounds dropped into your account every week comes with a massive amount of responsibility.
How will he use the cash?
Obviously we are not privy to what Neymar plans to spend his money on, but I would hope that he is passionate about the furtherance of the gospel and charitable causes, and will choose to use some (or much!) of his wages to that end.
In a world where many are living in abject poverty, it can be easy to deride those who earn lots of money, especially when their weekly salary is more than most people will ever earn in a lifetime. But if handled correctly, finance can be used to great effect when it is placed in the hands of those who want to follow God. It's not money itself which scripture warns us against, but the love of money (1 Timothy 6:10)
The story of the rich young ruler (Matthew 19) shows us that the cost of following Jesus is very high, but it also teaches us that through God all things are possible, even saving the extremely wealthy. Whether we agree or not, the amount of money Neymar earns is unlikely to change any time soon, so the best thing we can do is pray that God gives him the wisdom to use his money effectively.