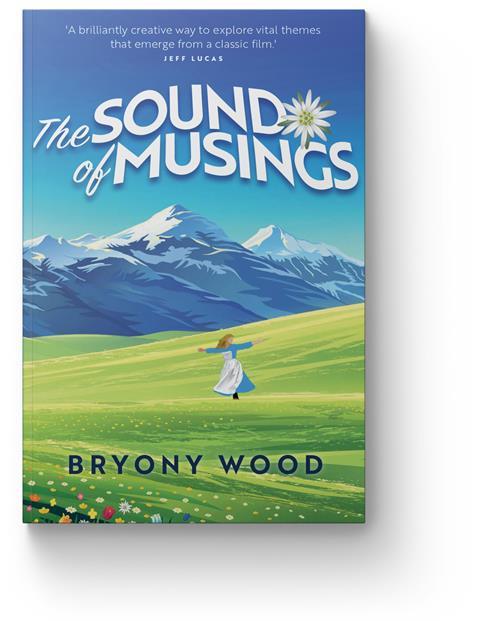 If you like The Sound of Music, then you will love this book. Bryony Wood connects many aspects of the life of faith to the famous narrative of Maria, the would-be nun who became the governess of the von Trapp children and, eventually, their stepmother, and wife of Georg von Trapp.
But if, like Christopher Plummer who played Georg in the 1965 film adaptation, you really hate The Sound of Music (he derisively called the film "The Sound of Mucus"), then this book probably isn't for you.
Part of the genius of The Sound of Musings is that Wood taps into many of the important life transitions that happen in the story. From growing up ("I am 16 going on 17"), to marriage, finding your vocation, stepping out in faith, facing fears and adversity, and escape from oppression. It is life with all its ups and downs.
Wood springboards from each of these events or conversations into the Bible to explore deeper truths, and brings sound teaching to bear on them all. She explains key biblical principles about identity, guidance, trust, conflict and forgiveness, and does so in a way that is relevant to people at all stages of their faith.
The short chapter design lends itself to being read in brief periods with a time of devotional reflection. At the end of every chapter there is a "moment for musing" with sensitive life application questions that reassure us about the grace of God and yet challenge us to live with integrity as believers.
This is a creative, light-hearted and well-crafted devotional. For those who emotionally connect well to the film, it is an easy and fun read with profound truths that apply to us all.


Paul Valler is chair of The London Institute for Contemporary Christianity and a mentor, author and speaker
View full Profile