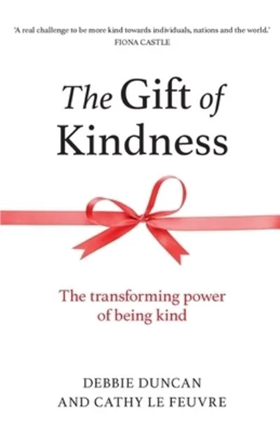 If someone asked you: "Do you think you are kind?" what would you say? You may think of yourself as a kind-hearted person but, sometimes, kindness is associated with niceness. This book helps to differentiate the two.
Quoting Titus 3, the authors write: "'When the kindness and love of God our Saviour appeared, he saved us, not because of righteous things we had done, but because of his mercy.' This kindness is explosive. It's not meek and humble – it blasts a huge hole in the bleakness of death, letting in light, tearing down curtains, rolling away huge boulders."
Kindness is not just explosive, it is regenerative. "It alters the brain, improves our mood and it reduces our blood pressure…Kindness can even improve our body's immunity to infection and lead to longer life", say the authors.

This easy-to-read book will make you reconsider what it means to be kind. It is written in a friendly and helpful style with a sprinkling of testimonies. Each chapter ends with practical pointers, ideas and a prayer. It is also a great book for those who are struggling with low self-esteem.

Madeline Wakeling is a busy stay at home mum who enjoys Bible journaling, painting and nice coffee
View full Profile