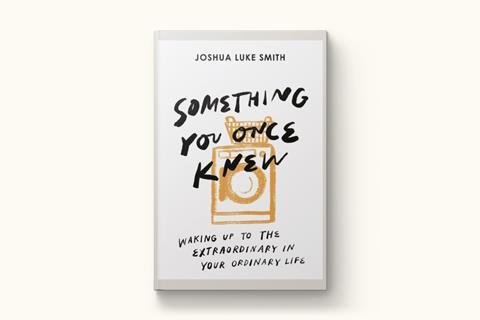 "The culture today tells us we can be whoever we want to be. So why do so many of us feel stuck?" asks musician, pastor and poet-turned-author, Joshua Luke Smith.
Described as an invitation to rediscover "the magic, the mystery and the miracle" of everyday life, create space to ask the big questions and give permission to find meaning and belonging in the ordinary holiness of life, Smith's debut nonfiction offering is a gem.
Beautifully written (as you'd expect from a poet) the short-but-exceedingly-sweet book combines Smith's own journey through faith, doubt and creative endeavours with deep wisdom; the result, Smith tells us, of his experience as a pastor as well as his degree in philosophy.
Combining personal testimony with Christian truths and cultural commentary, Smith's style is modern, fresh and perfect for a millennial audience.
Spilt into three easy-to-read sections – follow, build and reclaim – the book is ideal for anyone wrestling with how to live as we were truly created to be – as inquisitive children of God, deeply loved and uniquely commissioned to bring hope and healing into a lost and hurting world.


Emma Fowle is assistant editor of Premier Christianity and editor of Voice of Hope, Premier's quarterly devotional magazine. Emma is a trustee for Christian festival Creation Fest and lives in Cornwall with her husband and two teenage daughters. She loves to read, swim in the sea, play netball and lift weights with her dad.
View full Profile