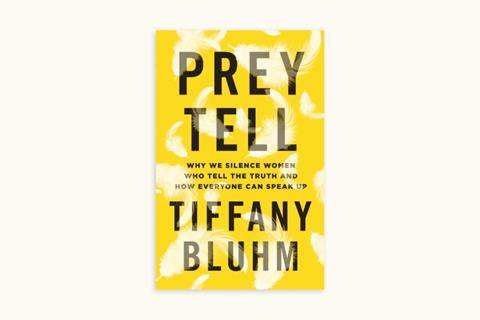 Having spent the best part of the history of humanity ignoring the issues around rape, sexual assault and the subjugation of women, the world has finally kicked into gear.
Prey Tell is marketed predominantly on Tiffany Bluhm's personal experience of the topics at hand but don't expect a tabloid-style tell-all. Her story is only eluded to, but far from weakening her message, the lack of sensationalism only strengthens the book's stance.
Bluhm outlines something that has been clear to many women for a while; the issues that we hear about "in the world" are also very present in the Church.

The book will mainly appeal to women, those who are angry and those searching for solidarity, but, given its importance, it should be read by all. Finally, someone has represented the conversations that are regularly whispered through tears at the back of our churches.


Lauren Windle a journalist, author and presenter who focuses on faith, recovery and love. Her debut non-fiction book Notes On Love: Being Single and Dating in a Marriage Obsessed Church (SPCK) is out now.
View full Profile