Together with her husband, Kevin, Penny leads jazz, blues and R&B band Out of the Ashes. Here are the top eight worship songs she can't get enough of.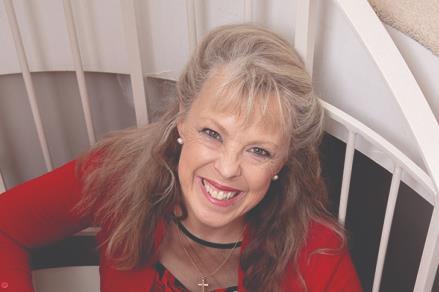 Having been a Christian for more than 50 years, my playlist is unquestionably varied, with songs that you may have first heard a very long time ago. I love songs that reflect deep biblical truths, but which also encourage me to get involved, worshipping along with the artist. Who says they have to be new?
'Every praise' by Hezekiah Walker
Some of my song choices are heavily influenced by my love of American Black gospel music. When my husband and I ran a gospel choir, I cannot describe the excitement we'd feel when we stumbled upon a new worship song that we felt would be great for the choir to learn. This is one of those songs.
'Joyful joyful' by ACM Gospel Choir
First written in 1907 by writer and clergyman Henry Van Dyke, it's hard to comprehend the countless versions of this song that have been produced since. I wonder what the novelist would have thought of Lauryn Hill's rendition from the 1993 film Sister Act 2, or the acapella version included on Pentatonix's Christmas album?
'Where the warriors kneel' by Out of the Ashes
This song is the title track of our upcoming fifth album. Written by my husband and I, it is a reminder of who we are before our loving Father in heaven. It is a song of affirmation, reminding us that no matter who we are or what we've done, there is nothing we can do to either increase or decrease God's extraordinary love for us.
'Blessed be your name' by Matt Redman
Matt Redman's heart for worshipful songwriting that honestly reflects exactly what is happening in his walk of faith cannot fail to resonate with each one of us. When I first heard this, I was in the middle of a series of ten miscarriages. Redman's determination to worship, regardless of what was happening in his life, really encouraged me through that dark time.

Together with her husband, Kevin, Penny leads jazz, blues and R&B band Out of the Ashes.
View full Profile