The presenter of Premier Christian Radio's weekday afternoon show shares his recommendations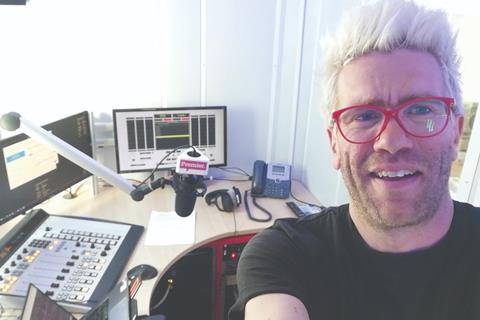 Music has always been a constant backdrop to my life, creating markers along the way to significant moments. I often think in terms of songs when looking back to past events, rather than in dates and times. I enjoy all types of music both inside and outside the Church.
'Investigate' by Delirious?
This song kept me going during my teenage years. Whenever I was struggling and felt I needed to connect with God, I would play this song very loud. I would always feel the Holy Spirit lift me, recharge me and energise me with God's love.
'Gratitude' by Brandon Lake
Sometimes when you hear a song for the first time, you immediately connect with it, almost as if you have written it yourself. The raw and honest connection to God that Brandon sings about in this song just hits home with me. Sometimes all I have is a hallelujah – and that's just fine.
'Stars' by Simply Red
A surprising choice perhaps, but this song kickstarted my love affair with radio in the early 90s when I was nine years old. It would play on my dad's radio and it fascinated me that a voice so far away could speak just to me. I decided then and there that I wanted to do that too.
'Daylight' by David Kushner
David Kushner tore up the charts on both sides of the Atlantic this year with this honest, psalm-like song about the struggle to follow God's path. Reminiscent of Paul's internal wranglings in Romans 7:15 ("What I want to do I do not do, but what I hate I do"), it is honest spirituality in the mainstream charts at its best.

Josh Carter presents Premier Christian Radio's weekday afternoon show, manages an award-winning student radio station in Folkestone and hosts the Mission Aviation Fellowship podcast 'Flying for Life'. He has been married to Anna for 20 years and they have three teenage children.
View full Profile