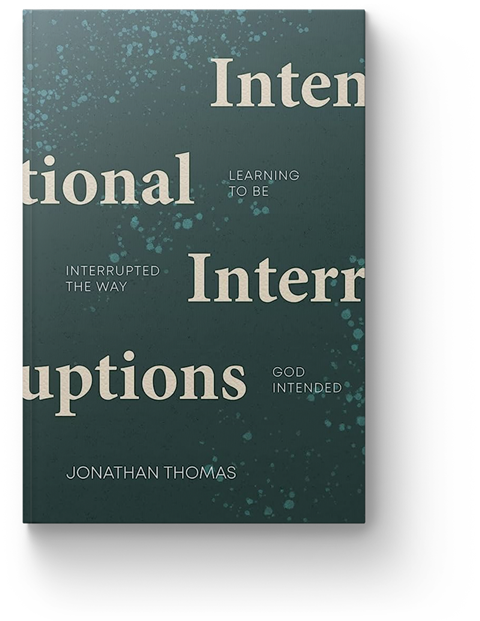 Intentional Interruptions is a book for our time. Building on John Mark Comer's and Dallas Willard's existing writings on the challenges of technology and the busyness of modern life, it invites us to reduce interruptions that aren't important, and make space for the divine interruptions God is preparing for us.
Jonathan Thomas, who pastors Cornerstone Church, Abergavenny, writes in an honest, calm style. He has read widely around the topic and his own contribution has a clear aim: "I don't want this to be a book that simply says do less and rest in Jesus. I think there is more to it than that. What if God wants to interrupt us? What if he has intentions for our lives that we are missing out on due to the deliberately intentional interruptions of others?"
This excellent book has something for everyone. All Christians would benefit from slowing down and being more attentive to joining in with what God is doing in the world.



Thomas Creedy is editorial director for IVP and theologian at large for the south west London Vineyard
View full Profile