Here's what the Premier Christianity team are reading, watching and listening to this month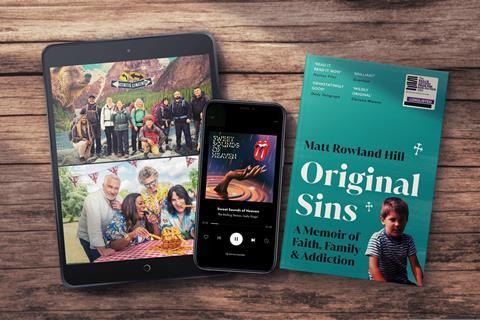 Race Across the World (BBC iPlayer)
Combining documentary, travel and reality TV genres, this BBC series is a great family friendly option. Contestants are banned from flying or using their mobile phones as they race each other thousands of miles, often to the other side of the world, on a limited budget. Series three features some poignant faith moments too, including when a Muslim couple are overwhelmed by the generous hospitality of a Christian family in Canada.
Sweet Sound of Heaven
The second single from Hackney Diamonds, the Rolling Stones first studio album in 18 years, 'Sweet sound of heaven' is shot through with gospel soul and has biblical references aplenty. Featuring guest vocals from Lady Gaga and the inimitable Stevie Wonder on the keys, this is an angelic listening experience.
The Great British Bake Off (All4)
What could be more comforting as the nights draw in than a return to the classic British TV staple GBBO? This season, Abbi Lawson, a 27-year-old churchwarden, continues the tradition of contestants with a Christian faith. Martha Collison, then 17, was the show's youngest baker in 2014, while Pastor Lee Banfield later became the oldest one at 67. Last year, Sandro Farmhouse lost in the final, but won a legion of fans in the process, telling The Guardian: "I'm a believer in Christ…that comes first for me." Why do Christians pop up so regularly on Bake Off? We knead to know!
Original Sins - Matt Rowland Hill (Vintage)
Warning: Matt Rowland Hill's book is not for the fainthearted. From the opening scenes, which describe Hill shooting up in a church toilet, its portrayal of drug use is horrifically graphic. But if you have the stomach for it, Hill's award-winning "memoir of faith, family and addiction" is a thought-provoking read. Hill grew up in a fundamentalist Christian home that did not resemble the message contained in the sermons his father preached from the pulpit. It's an unusual and tragic tale that sadly doesn't conclude with a neat bow of Hill's return to faith. But it is worth reading nonetheless.