MOBO award-winning Samuel Nwachukwu, who performs under the pseudonym CalledOut Music, shares the songs on his playlist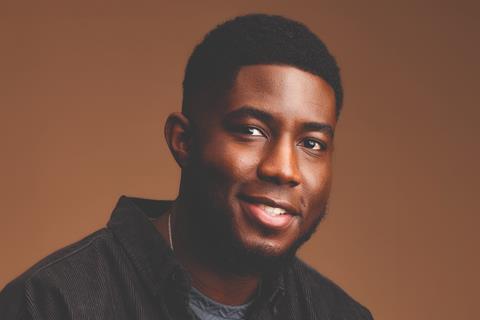 I've always been a fan of unconventional Christian songs. The artists that shaped my early years included Kirk Franklin, Delirious? and Mali Music, so I guess I've always had an appetite for songs that don't just work within the four walls of a congregational service, but are also evangelistic in their sound and lyrics. Here are some that have blessed me recently.
'Commando' by Ko'rale and Greatman Takit
This song is simply beautiful. The message and heart behind it is uncomplicated: God is in control and has the world in his hands. It belongs to a relatively new wave of Christian music called 'Afro-Gospel' and it's beginning to have a strong presence in many major playlists around the world.
'Take over' by CalledOut Music
Serving as the lead single from my latest EP, Blues & Roses, this song describes my plea for the Lord to take control of every part of my life – both the parts I freely want to give him and the parts I'd rather stay in control of. It's a difficult prayer to pray, but I found that this song made it easy to express my heart posture. It seems to have resonated with many others around the world too!
'Shout to the Lord' by Darlene Zschech
As classic as classic can be. I love this song so much that I include it most times I lead worship and have even covered it a few times as an artist. It stands the test of time.
'Always with me' (A song for anxiety) by iAmSon
iAmSon is not only an amazing human being but also writes transparent and open songs. I love that the words are simple but also so comforting. In an age where many writers want to write the most intricate lyrics and melodies, this song breaks that mould, while still painting a beautiful picture of God's omniscience.

Samuel Nwachukwu, who performs under the pseudonym Called Out Music, is a music producer, singer/songwriter and multi-instrumentalist who is fast becoming one of the most sought-after names in UK Gospel music
View full Profile