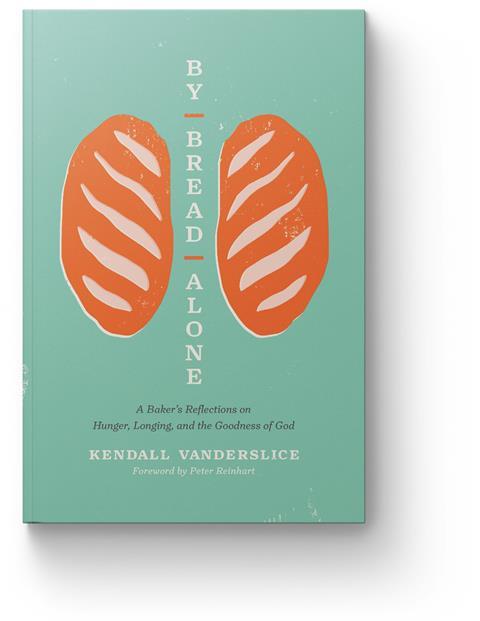 Professional baker and practical theologian Kendall Vanderslice unpacks an everyday truth: that "our spiritual lives are deeply connected to bread – the bread we break with family and friends, and the Bread that is Christ's body".
Vanderslice argues that no food is more spiritually significant than bread, whether it is for eating, baking, sharing or breaking. To make her point, the author serves up four delicious courses that focus on the key ingredients: flour, water, yeast and salt, and what they teach us about issues as divergent as belonging, loneliness, resilience and contentment.
In a very personal account, Vanderslice shares stories, recipes and reflections on how bread mirrors and informs the journey of faith. She explains the transformations and "conversions" (or small deaths) that take place when the flour hits the water so that a new, different life can eventually emerge. She reflects on the tension needed within the mix for a good result, and how timing – learning not to rush things and finding a proper rhythm – is the means to a much better end.
For those of us wanting to meet God in "both the sacred and mundane, in the mixing and kneading, and in the waiting and partaking", By Bread Alone might well bring some much-needed nourishment to our bodies. With reference to the online project the author established a number of years ago, this is Edible Theology at its best.



Roger Cooke is a rector in the Church of Ireland. He is married with three children and lives on the Causeway Coast in Northern Ireland
View full Profile