At just 22, a seizure left Erica Gomez bedridden and in constant pain. But throughout her trials, she's learned to rely on the presence of a saviour who is always there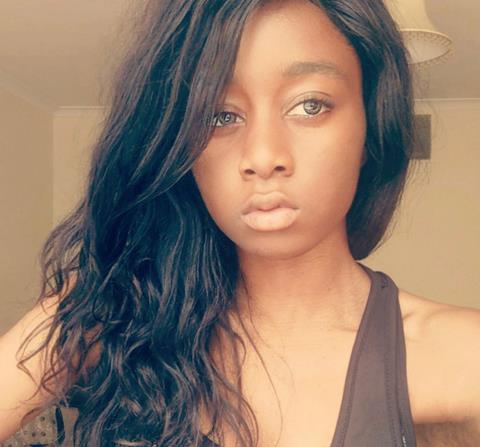 While on holiday in Switzerland in June 2018, Erica Gomez suffered a seizure. She was rushed to the local hospital where doctors carried out tests and performed a series of lumbar punctures. Not long afterwards, she began to experience burning back pain and prolonged bouts of paralysis from the waist down. Back in the UK, she went to see her GP. At the surgery, she had another seizure and was admitted to hospital. But even as her condition deteriorated, doctors struggled to reach a diagnosis. After months of inconclusive tests, Erica was eventually told that she had a generalised degenerative neurological disorder that she would live with for the rest of her life.
At just 22 years of age, and halfway through a master's degree in international public policy, she found herself "bedridden…unable to walk unaided". As well as the physical symptoms – chronic pain, fatigue, migraines, seizures and bouts of paralysis – there was also the mental anguish: "I suffered from depression, anxiety and hopelessness," she says. "It was tough…just a very horrible year."
A WONDROUS VISION
At her worst, Erica was unable to lift a spoon to her mouth and relied on her mother, who was herself undergoing treatment for breast cancer, to feed her. "I used to be a really active person," she remembers. "Being at university, you're on campus, you're seeing friends all the time, you're going to church. So to have all of that stop and just be in bed with this crippling pain…I just felt really, really sad.
"Even though I tried to encourage myself with scriptures and prayer, it just felt as if hope was pouring out of me." But in her darkest moment, she had a vision from God: "I had the same image play in my head repeatedly," she says. "I fell from a great height, plummeting towards a pit of fire. But at the last minute, a pair of hands grabbed me. I came out of the fire unscathed and did not smell of smoke." This picture, which she interpreted as God rescuing her from the jaws of the fire, has brought Erica comfort throughout her illness: "God just pulls me out of my despair," she says. "He's holding me, and even though I feel like I've been very close to the fire, I haven't been burnt."
I FELL FROM A GREAT HEIGHT, PLUMMETING TOWARDS A PIT OF FIRE
Despite her continuing ill health, Erica managed to complete her degree and graduated at the end of 2018. "I would spend five or ten minutes trying to read a textbook, and then I would cry because of the pain," she says. "I honestly don't know how I did it – other than Jesus – because there's no way in the natural that it would have been possible." Soon after, she secured an internship. "I had a lot of friends who had been applying for job after job and still hadn't found work," says Erica, "but God just did it."
IN HIS HANDS
Working was hard, but Erica was determined. "I remember praying to the Lord: 'Can you just take the pain away and get me through the day?' And not just in the sense of: 'Let me get through nine to five' but actually enjoy my life," she says.
When the Covid pandemic arrived, new opportunities were created for Erica. "Everyone was working from home," she says. "I didn't actually have to leave my house at all for the majority of the internship, so that was great for me." Church services moved online and, like most of us, she kept in touch with friends and family via Zoom and FaceTime.
Today, Erica still lives with considerable pain. She requires crutches to move short distances and has cognitive impairments that affect her memory and comprehension. The seizures and paralysis are less frequent, but her condition tends to worsen as the day progresses, meaning she has to eat early if she wants to feed herself, and cannot go out in the evening. Socialising with friends, and other activities that most twenty-somethings take for granted, are often beyond her reach. "The only thing I would make an exception for is church," she says. "I don't care how much pain I'm in, I will get myself to church." But despite all this, she remains stubbornly optimistic for her future and grateful for all that God has done: "This condition has given me a lot of courage," she says. "I used to be very risk adverse, but this has shown me that life has the potential to be very short. So don't waste your time."
Subsequent consultations with private doctors have questioned Erica's original diagnosis. But despite the continuing uncertainty surrounding her physical health, she has "given up stressing" about what the future may hold. "It's ultimately with him," she says. "God has a lesson for us in every experience. No heartache or pain is wasted with God. He has the power to give us beauty from ashes. He has given me a new life, a new hope and joy, and has made me more compassionate towards others."

Emma Fowle is assistant editor of Premier Christianity and editor of Voice of Hope, Premier's quarterly devotional magazine. Emma is a trustee for Christian festival Creation Fest and lives in Cornwall with her husband and two teenage daughters. She loves to read, swim in the sea, play netball and lift weights with her dad.
View full Profile