A sermon on transgender, given by John MacArthur, has landed the American preacher in hot water, as YouTube labelled the content "hate speech" and removed it from their site. Graham Nicholls is concerned that Christians are increasingly becoming the targets of social media giants who he believes are quick to censor unpopular content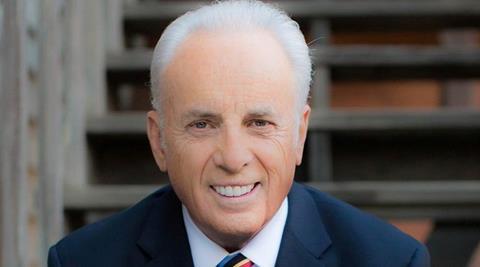 It is being widely reported that a sermon by Los Angeles Pastor John MacArthur is being flagged by YouTube as 'hate speech'.
MacArthur preached about sexual morality on 16 January 2022 as part of a campaign to express opposition to a Canadian law banning therapy so called 'conversion therapy' and to show solidarity with Christians in Canada who may fall foul of this new law.
In the sermon, MacArthur says:
"There is no such thing as transgender. You are either XX or XY, that's it. God made man male and female. That is determined genetically, that is physiology, that is science, that is reality.
"This notion that you are something other than your biology is a cultural construct intended as an assault on God. The only way you can address it, honestly, is to say, 'God made you and God made you exactly the way he wanted you to be. You are not only fighting God in his physical creation, you are fighting God in his sovereignty. You are fighting God in his spiritual relationship to you.' This is a war on God."
MacArthur went on to say that those who identify as transgender must be met with firmness on the truth but with love and compassion:
"On the one hand, the reality of that lie and deception is so damaging, so destructive, so isolating, so corrupting that it needs to be confronted, but on the other hand, that confrontation can't exaggerate what already exists, which is a sense of feeling isolated in relationships."
A clip of the sermon was first posted by conservative blogger Todd Starnes. He was subsequently informed that YouTube had removed the clip labelling the pastor's sermon as 'hate speech'.
This is concerning news for churches and church leaders like myself – who regularly use YouTube to livestream services and share sermons. YouTube is now considering orthodox Christian teaching on gender and sexuality to be 'hate speech'. It should also concern anyone who values freedom of thought and expression, regardless of religious views. The reality that global tech companies are operating censorship with no real accountability to any law is concerning for everyone.
YouTube is not an outlier on this. Many tech companies would have similar policies and the kind of censorship that is commonplace with racist or fake news content is seemingly now being directed at Christian preachers.
It's also not just happening on the internet, in Finland, a Christian MP and bishop are now on trial for historic publications where they expressed their beliefs on marriage and sexuality, under the charge of 'ethnic agitation', which falls under the section of 'war crimes and crimes against humanity' in the Finnish criminal code.
we need to preach clearly and boldly with deep compassion and relational care
MacArthur can at times be a controversial character. Not all Christians agree with his tactics or theology. There is a debate about whether a high profile campaign on this issue is wise, given how our words are often heard and interpreted and nuances lost online. But the content of his sermon is entirely orthodox Christian teaching and would not be out of place in most of our churches.
Yes, we need to be wise about the words we use and aware of the cultural context we're speaking to, but I would say, especially on these issues, we need to preach clearly and boldly with deep compassion and relational care. What we are saying about marriage and gender is not hateful or harmful but loving and helpful and we need to have confidence that God will defend the truth of his own word.
What we are saying about marriage and gender is not hateful or harmful but loving and helpful
At the same time, we need to recognise that Christians are now in the minority and that in many ways we are reverting to the experience of the New Testament church with seasons of persecution and tension. We are not entitled to rights, they are a privilege we have enjoyed and have often taken for granted in our recent history.
We should not protest too loudly but rather, rejoice that our weakness will be a way to show that "…this all-surpassing power is from God and not from us…" And rejoice that we might be "…hard pressed on every side, but not crushed; perplexed, but not in despair; persecuted, but not abandoned…" (2 Corinthians 4:7-9)

Graham Nicholls is director of Affinity: gospel churches in partnership and one of the leaders at Christ Church Haywards Heath, West Sussex.
View full Profile