Gen Z is made up of people aged 10-25. The vast majority of 'Zoomers' say they have 'no religion'. Brian Mountford has been researching why they typically reject Christian faith. Here's what he's discovered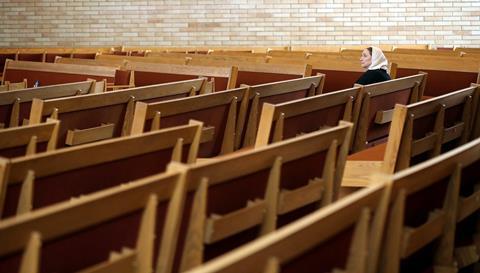 When I first heard the statistic that 70% of 18-24 year-olds say they have no religion, I asked some Oxford students to explain why.
After reading their essays, I realised it's not so much that they've tried and rejected the Church; more that religion for them is on another planet.
Theology student Christopher says his contemporaries think of religion as a "set of exhausted metaphysical ideas" and suggests there's been a "cultural shift in Britain, from a point where the Christian religion was normative, to the present where 'no-religion' has become the default".
Nora, brought up a Catholic in Ireland, says if her friends hang on to religion it's more to do with national identity than faith. "Many say that while they may not have much time for organised religion, they do believe in some kind of higher power". Coming to Oxford made her aware how globalisation has demystified religion so it's not so special. As Tara asks in her essay, "How is Chinese folk religion any less legitimate than Christianity?" Like Christopher, Nora blames 'no religion' on cultural marginalisation of religion.
It's not all one-way, though. Three in ten young people do have religion. Rumana is one of them. Brought up in East London by Bangladeshi immigrant parents, she is a devout Muslim. Of her student days she writes: "Freshers' week, with its focus on drinking and clubbing, was particularly alienating…I felt my Muslim identity come under scrutiny. My peers questioned me on choices that had been deep-rooted within my morality and way of life, and which I had rarely questioned, such as dressing modestly and not drinking alcohol."
She also points out that "religion connects many immigrants to their countries of origin" and consequently can be an integral part of their self-identity. However, it is likely that succeeding generations will become increasingly inculturated and that link will recede.
But there are other reasons for abandoning Church: conservative attitudes towards sexual ethics and gender, resistance to change, compulsory belief in what are viewed as impossible things, and hypocrisy.
When people wish to spread the good news, I find that they come across as pushy and too certain of themselves
"Feminism runs in my generation's blood," proclaims Kizzy, and she discerns in the Church an innate hostility towards women. She is outraged by this injustice and an experience of sexual assault by a member of the church brings a crisis to her life. "My church failed me in my abuse," she says. Hannah writes, "In my last year of school, I had realised I was bisexual and have personally never found this to conflict with my faith." It is easy to imagine how this experience brought her into conflict with the restrictive attitude of the conservative Christianity in which she was brought up. It is a common experience.
When it comes to questions of faith and belief, rationalism comes to the fore. Ben cites Richard Feynman who said that religion is a culture of faith; science is a culture of doubt. Ben's take: "I frequently find certainty among Christians alienating, and so too, I suspect, do my contemporaries. When people wish to spread the good news of the Lord, I find that they come across as pushy, too certain of themselves, too confident in the message they wish to proclaim". He accepts that the science and religion dichotomy is not as black and white as many suggest, but this generation find it difficult to reconcile religious beliefs with the intellectual paradigm they have been born into – and that problem runs right across the range of intellectual ability.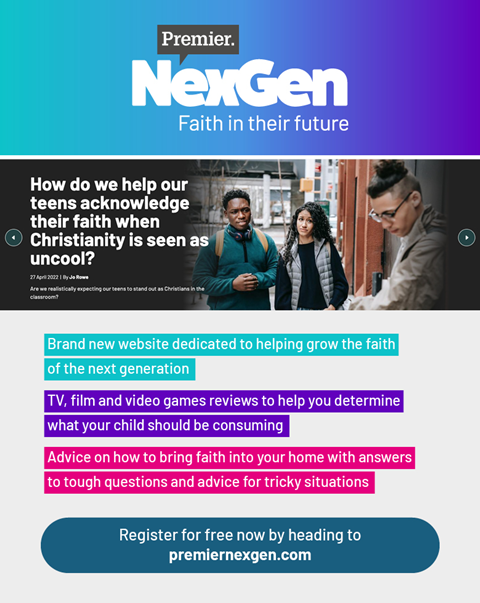 Although I think it unfair, there is criticism of the Church's social action, concentrating in this case specifically on the response to climate change, which is seen to be woolly and ineffectual. That may be true, but social action seems to me one of the things that the Church does well.
Then there's music. Matthew quotes The Washington Post headline, 'Want millennials back in the pews? Stop trying to make church "cool"'. He says "where young people are being drawn back to church, it's often within a rich tradition of liturgy, music and art". Modern worship, with its music echoing the latest chart hits can be seen as in a league with the consumerist, individualistic, superficial society that young people want to escape.
How can church and religious leaders turn the tide?
Church must be rationally sustainable. Religions have got to engage with modern science and criticism of religious texts. In the American 'Bible Belt' creationism still trumps evolution. Church leaders must accept that moral rules developed in Middle Eastern nomadic communities 2500 years ago must often be adapted to new circumstances. Leaders must find a plausible general worldview within which religions can find a place.
In a nutshell, don't always insist you are right: engage with the culture. Listen.
Interested in more analysis on how we can halt the decline? 12 Christian leaders share their perspectives here.

Brian Mountford is the author of Religion and Generation Z (John Hunt Publishing) Church Going Gone (Christian Alternative). He grew up in London, studied theology in Newcastle and Cambridge, before being ordained into the Church of England at St Paul's Cathedral in 1968. He is the former vicar of the University Church, Oxford (1986-2016) and is Supernumerary Fellow St Hilda's College, Oxford, retaining an ecclesiastical title as Canon Emeritus of Christ Church Cathedral, Oxford. Brian is also Publisher at Large, responsible for the 'Christian Alternative' imprint, at John Hunt Publishing, In 2016 he was awarded an MBE 'for services to ecclesiastical heritage'.