From South Africa's Siya Kilosi to England's Billy Vunipola, the Christian faith of the rugby elite has been clearly on display at this year's World Cup. It's just one more reason to tune in to the tournament says Tim Bechervaise. And as the final nears, more displays of faith may yet be to come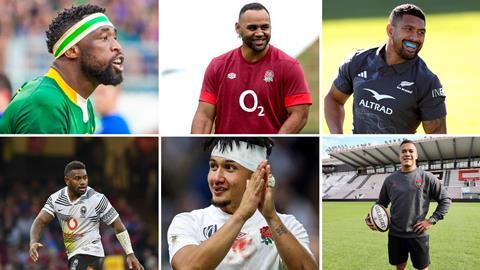 On Sunday, I was gearing up to play football with some guys and the hot topic of conversation was an entirely different sport: rugby. That's because England had earlier beaten Fiji in the quarter-final of the Rugby World Cup. Amusingly, the most vocal among us even admitted to not even really being into rugby, but that's what a major sporting tournament can do – draw in those who otherwise have little interest in the sport.
There's something else that such tournaments have a habit of doing, and that's highlighting the Christian faith of different players. The 2023 Rugby World Cup in France is no exception, with England's opponents on Sunday, Fiji, leading the way.
Fiji's foundations of faith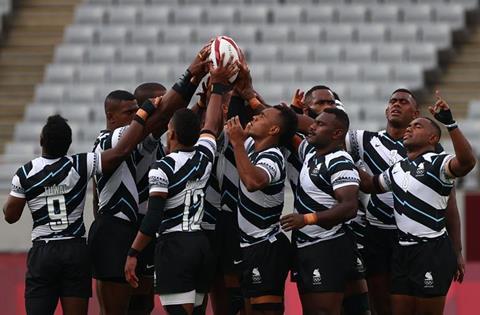 After Fiji pulled off a shock win over Australia in the group stages of the tournament, Josua Tuisova said: "First of all, I give back the glory and the honour to the Lord God Almighty for giving us the strength and the power." Some players could be seen on their knees in prayer after the game, echoing the enduring sight of the country's men's rugby sevens team singing: "We have overcome, by the blood of the lamb" after winning gold at the Tokyo 2020 Olympics.
Tragically, Tuisova's seven-year-old son, Tito, died following a long illness just days before the Fijians took on Georgia – one of two bereavements to hit the squad while in France. Hooker Sam Matavesi also lost his father in the week leading up to the quarter final. That both players took part in the games immediately following their loses - with Tuisova opting to stay with his team rather than return home for the funeral - speaks volumes of the closeness of Fijian team and the Christian influence embedded in it. Their head of athletic performance, Naca Cawanibuka, said their strategy was based on "principles that are in the Bible", including unity, with Cawanibuka adding: "It's a brotherhood when loves comes in."
Player's mum points to prayer
But Sunday's match wasn't a one-sided affair in the faith stakes. England's Billy Vunipola has previously spoken about his strong Christian faith, telling Premier: "Knowing that Jesus is with me makes me a stronger person, makes me a more confident person. Whatever I try to do, even if it doesn't come off, I'll always have God."
Meanwhile, fly-half Marcus Smith turned to faith after struggling with his form. "My mum is massively religious herself, so she always used to encourage us to pray with her," he told journalists earlier this year. "I wanted a solution. I wanted to try something different because what I was doing wasn't working, and therefore I trusted my mum and listened to her and started praying with her regularly… It's definitely brought me very, very close to God and I believe strongly in him."
A miraculous recovery
When England take on South Africa in the second semi-final this Saturday, Vunipola and Smith won't be the only Christians on the pitch.
Siya Kolisi, the Springboks' captain, is not shy about his faith, as a quick browse through his Instagram feed reveals. In fact, he may not have been playing in this weekend's game at all, were not for the power of prayer. There were concerns he would miss the tournament because of a knee injury, but his wife implored her social media followers to pray. "I had doubts, I won't lie," Kolisi told Rugby 365, but he held onto God, who he calls his "foundation" – and it led to a rapid recovery that surprised many people. "There was no way I could justify or explain how I was healing so quickly," he said. "Some of the medical team were saying it was not normal."
Kolisi's teammate, Cheslin Kolbe, is also public about his faith. Earlier this week, he posted: "To God be the glory" on X, along with a selection of images, including one with the words: "Thank you Father."
To God be the Glory 🙏🏽🇿🇦 pic.twitter.com/PJxRzppI6c

— Cheslin Kolbe (@CheslinKolbe) October 16, 2023
Pitch perfect prayers
Whoever wins on Sunday could come across yet more Christians in the final. The other semi-final is between New Zealand and Argentina. Playing for the All Blacks is Ardie Savea, who was man of the match in the quarter-final victory over Ireland. "All glory to the man above," he said afterwards, and later took to Instagram, saying: "ALL GLORY TO YOU! THANK YOU, JESUS," to which teammate Neo Laulala replied: "JESUS IS THE ONLY WAY!!!"
And should South Africa and New Zealand meet in the final (sorry England fans!), we may see a repeat of the touching image of Cheslin Kolbe and Ardie Savea taking to their knees in prayer after their game in the 2019 World Cup.
These are likely not the only players at this year's tournament with a faith. Peter Browne, a former player for Ireland who now works for Christians in Sport, told Premier that he was in touch with four Christian players at the tournament, and he's aware of others. Siya Kolisi also said that he's aware of players elsewhere in the world who've told him that "they can't openly show their religion".
With the tournament reaching its climax, seeing how the Christian players still involved will express their faith perhaps gives even the most sceptical of sports fans another reason to tune in – as if you needed one.

Tim Bechervaise lives in Hatfield with his wife, Laura. He is a copywriter for Open Doors UK & Ireland, and freelance writer. Coffee, street photography and Tottenham Hotspur count among his other interests
View full Profile